Sairme
You may be also interested in Georgia's Tourism and Climate, So read our article - Georgia - Geography, Travel, Tourism and Climate that will help you to increase knowledge about Georgia!
The healing properties of mineral and thermal springs in Sairme were very well known even in 19th century. The resort has number of mineral springs. At the moment composition and healing benefits of each spring are clearly defined. The perfect mix of breathtaking nature and healing procedures will brighten your temper up and give you a perfect relax.
Experiences you'll have
The resort has a unique geographical location and environment. You will be amazed by high mountains coniferous and deciduous forests whilst healing, mineral and thermal waters will give you a comprehensive vacation. Those healing water are used in the treatment of various diseases, including pathology kidneys, inflammatory processes of the genitourinary system, problems of gallbladder, inflammatory processes of the liver and intestines. Healing water is also used for treatment of diseases of the nervous, cardiovascular, osteoarticular and endocrine systems. This tour package is a great chance to take care of your health and establish internal body balance.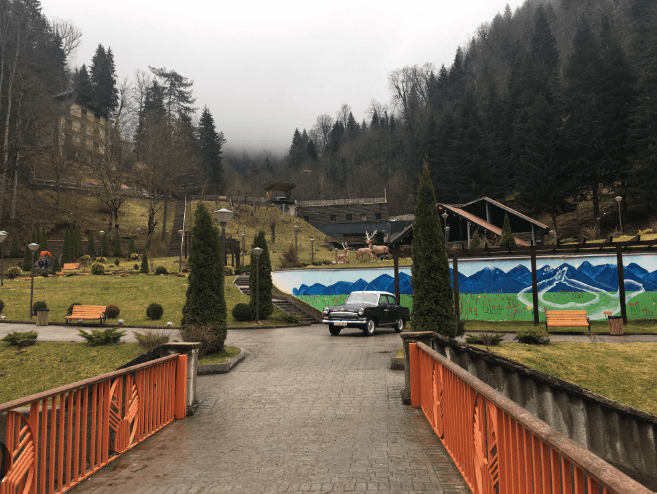 Itinerary
Sairme Resort, with its multifunctional services, meets the needs of visitors of different age categories. The resort can provide you with the following services:
· Medical procedures;
· Football, volleyball, basketball courts;
· Fitness club
· Billiards
· Children's entertainment center with animators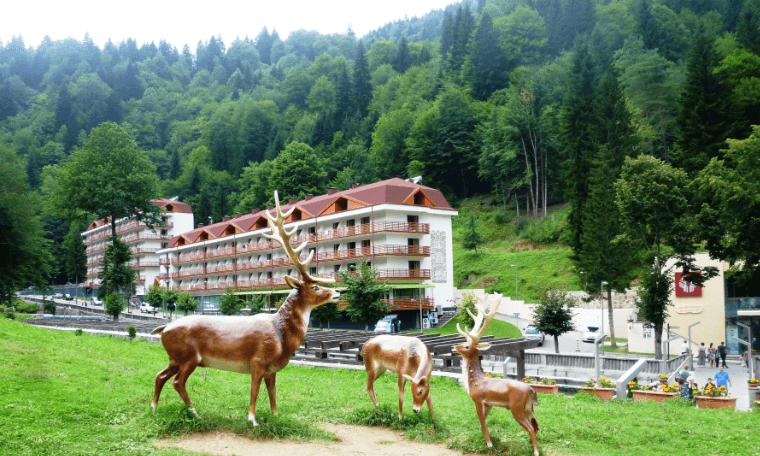 Accommodation
During the trip you will be offered one of the best hotels in the Sairme resort. Each and every room is equipped with modern technologies - a flat-screen TV, free WI-FI access, private bathroom, and comfortable furniture the view from your windows or balconies over the mountains and forests will leave you admired. A buffet breakfast is served every morning. The resort also has a children's playground. The hotel also has a large garden, terrace and shared lounge.
Price includes:
· Airport transfers
· Transportations
· Medical treatments
· Spa procedures
· Hotel
· Meals (Breakfast, lunch, dinner)
· Insurance
Not included:
· Visa
· Non-program related entertainment
· Air flight