Tour Sophie
Spring is the most optimal time for traveling around Georgia. The weather is so soft during this period. It is not so hot but not too cold either. Tourist destinations are not crowded which makes every spot even more attractive and calm to everyone. We suggest you arrange a holiday in spring with us!
Experiences you'll have
During the whole trip we will try to impress you every single day with mountains, caves, wine cellars, museum service and much more. This tour includes excursions, recreational trips, wine tastings and degustations. Take a short break from everyday life on May/spring holidays and visit Georgia. We promise to give you a great time.
During this trip you have got possibilities to:
· Try a variety of wines in the cradle of vitis;
· Visit caves, mountains, and old towns that attract every visitor with their dignity, solemnity and beauty;
· Familiarize yourself with the main shrines of Georgia;
· Visit the house-museum of outstanding Georgian people – Aleksandre chavchavadze, pyrosmani, etc.
· Visit the city of love - Signagi, and all the magnificence of Georgian nature;
· Enjoy with the famous, delicious and unique traditional Georgian cuisine;
Itinerary
Your May holidays start from the first moment you arrive in Georgia
Day1: Tbilisi
Transfer from TBS airport to the hotel is offered. After settling down and a little rest it's time to start exploring the capital - Tbilisi. For the first day travelers will see main cathedrals. Our trip also includes stops around synagogue, the Catholic Church and mosques. Old town of Tbilisi is a place where different religions are united. You will see a beautiful waterfall and famous Georgian sulfur baths. Fortress Narikala and delicious traditional meals at the restaurant with beautiful views will not leave you indifferent.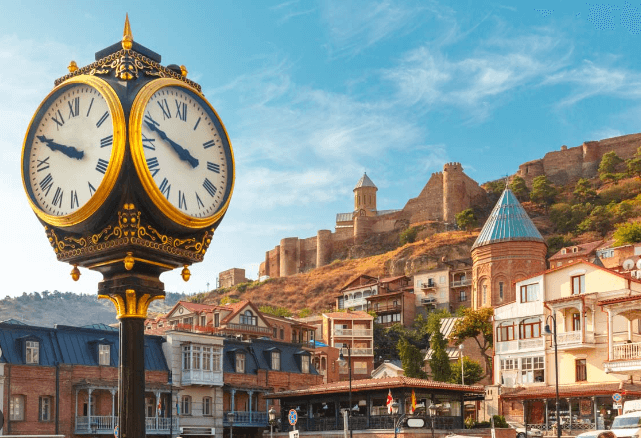 Day 2: Excursion around Mtskheta
Next day is dedicated to the oldest town and the first capital of Georgia - Mtskheta. Before reaching Mtskheta you will visit Tbilisi Ethnographic Museum. Old Monasteries of Jvari, Svetitskhoveli architectural and religious complex Shio Mgvime are the most visited places here. At the end of a tiring but pleasant day we will get back to Tbilisi where we will spend another night.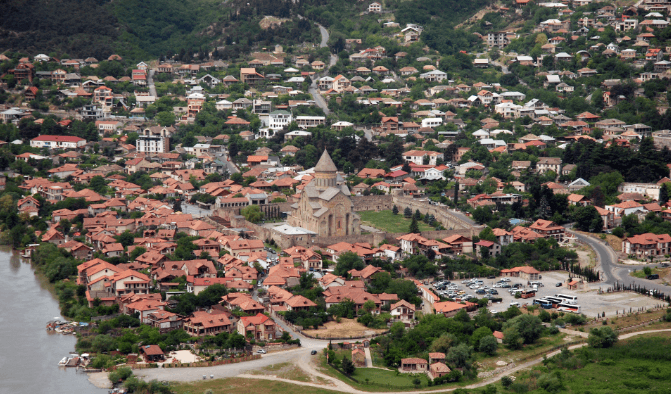 Day 3: A trip to Kakheti
After having breakfast at the hotel, our road leads us to Kakheti. At first travelers will visit wine cellars and the unique house-museum of Alexander Chavchavadze in Tsinandali where you have an opportunity to see wines from previous centuries. Another important destination is Telavi which is the main city of this region. Here you can visit the castle of Erekle II and see the former architecture. Gremi Temple and Nekresi Monastery are other breathtaking and at the same time important historical sites. This day will be finished by visiting another picturesque place – Kvareli.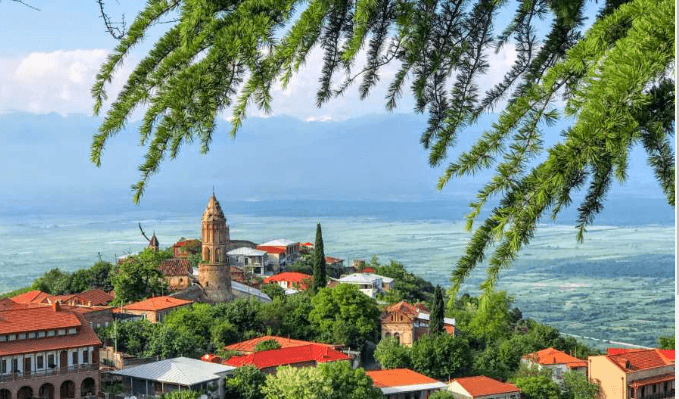 Day 4: A trip to Kakheti part II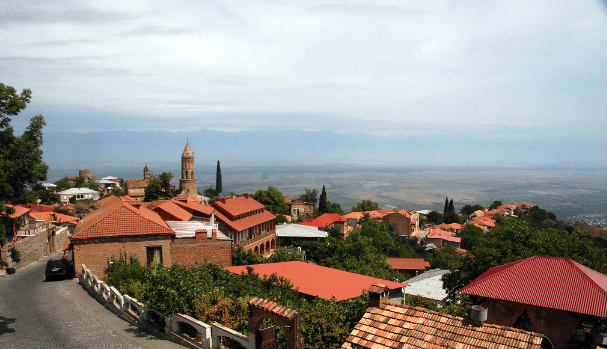 Route on this day will start with the museum of the famous poet and public figure Ilia Chavchavadze. Will continue our course to Kindzmarauli where you have a chance to try delicious Kindzmarauli wine. Also on the same day you will visit Khareba tunnels. The wine cellar here will amaze you with its greatness, service and charming view over Alazani valley. Original canvas of famous Niko Pirosmani and walking around the city of love, Signagi , will try to give you delightful moments.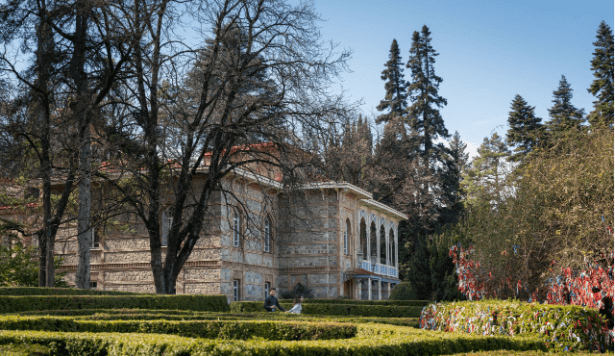 Day 5: To the west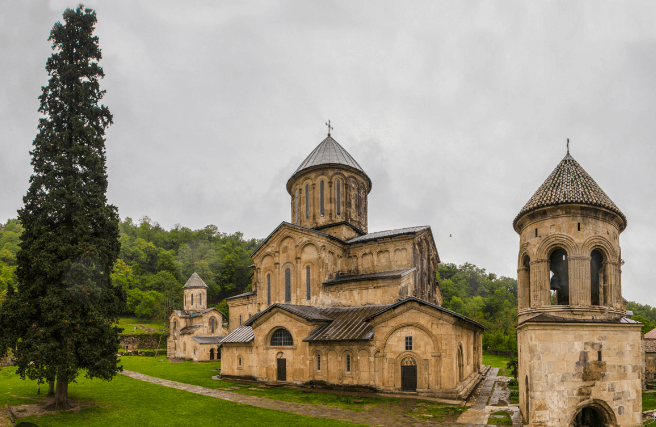 On the fifth day of our trip, we will travel towards the west part of Georgia to Kutaisi which is located in the Imereti region. You will visit the historic Bagrat temple complex as well as the Gelati monastery complex. Mysterious Prometheus (Kumistavi) cave and Sataplia cave with paleontological, zoological and botanic monuments await you.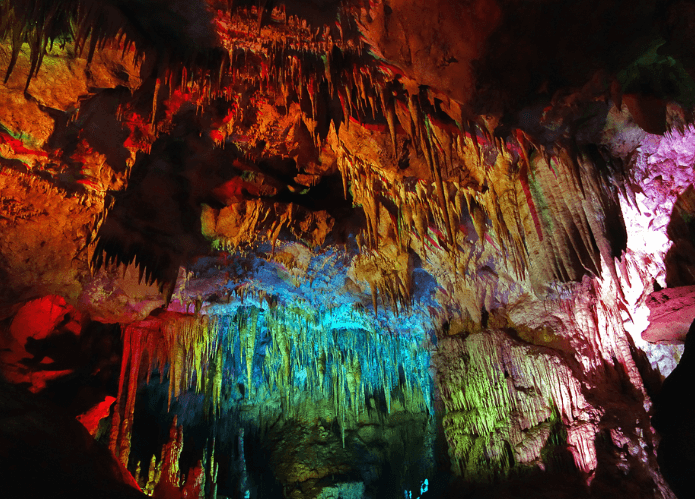 Day 6: Continuation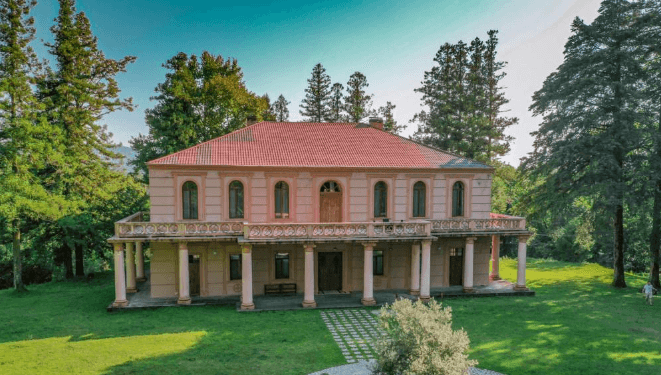 Picture form:Georgian Travel Guide
While counting the last hours of our tour we would like you to visit the mind-blowing palace of Dadiani in Salkhino. After, you will find nature and tranquility. On this day you will also visit the breathtaking canyons of Martvili and Okatse. Those places will not disappoint you with their attractiveness. It is possible to arrange a boat trip among canyons.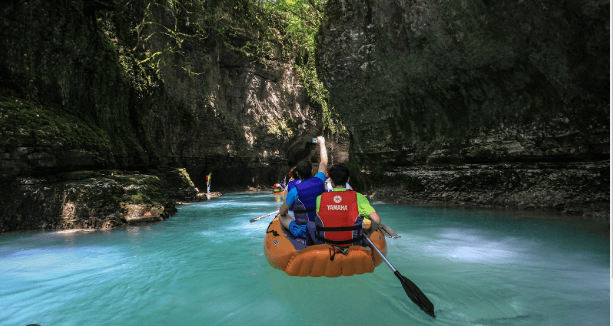 Day 7: It is time to return back to Tbilisi where our tour ends. Airport transfer is offered.
Accommodation:
Hotels our travelers will be staying at are elegant and well- equipped. Comfortable rooms offer guests good service, employees are always ready to serve you with great pleasure. Breakfast is included. You for sure will have free access to WI-FI.
Price includes:
· Airport transfers
· Transportations
· Professional guide service
· Excursions
· Hotel
· Meals
· Insurance
Not included:
· Visa
· Air flight
· Non-program related entertainment
Tags-Combo Tours, sightseeing tours, wine tour