Wine tour to Kakheti
Autumn Festival
Read Also: 20 Best activities you can do in Georgia
Georgian wine is one of the most unique in the world due to its traditional method of making. That is why not a single trip to Georgia is complete without a glass of wine especially in the eastern region of the Country - Kakheti that part of Georgia is known as a cradle of wine. The region attracts visitors with its magnificence and uniqueness of our traditions.
If you enjoy drinking wine like we do, we suggest you to spend at least a couple of days exploring the region Kakheti to try various sorts of wine and to be impressed with picturesque sites of this part of Georgia.
Experiences you'll have
Duration period of this tour is 5 days. Within this time you will discover a lot of interesting facts about Georgia you will get acquainted 8000 years of history about winemaking as well you will enjoy with mountain scenery, picturesque villages, historical monuments and rich culture of eastern Georgia. The main highlight of this route seems to be wine tasting at the wineries and wine cellars also visiting the regional centers of Kakheti will fill your journey with delight memories. Join our trip to Kakheti and learn about more unique traditions and secrets of winemaking from hospitality locals you will also find an extraordinary music and cultural festivals in September.
Itinerary
Day 1: Tbilisi (Sarajishvili and Bagrationi)
On this day our tour takes place in the main city - Tbilisi. Here you are only going to visit the old part of the capital "Dzveli Tbilisi" where you will take a walk along old narrow streets will see distinctive architecture but that is not all, since this tour is very much related to wine we decided to let our guests to visit famous Sarajishvili and Bagrationi factories where sparkling wine, champagne, cognac, whiskey are produce here you will learn more about technologies how those alcohols are made.
Day 2: Telavi (Alaverdi, Gremi, Nekresi, Ikalto)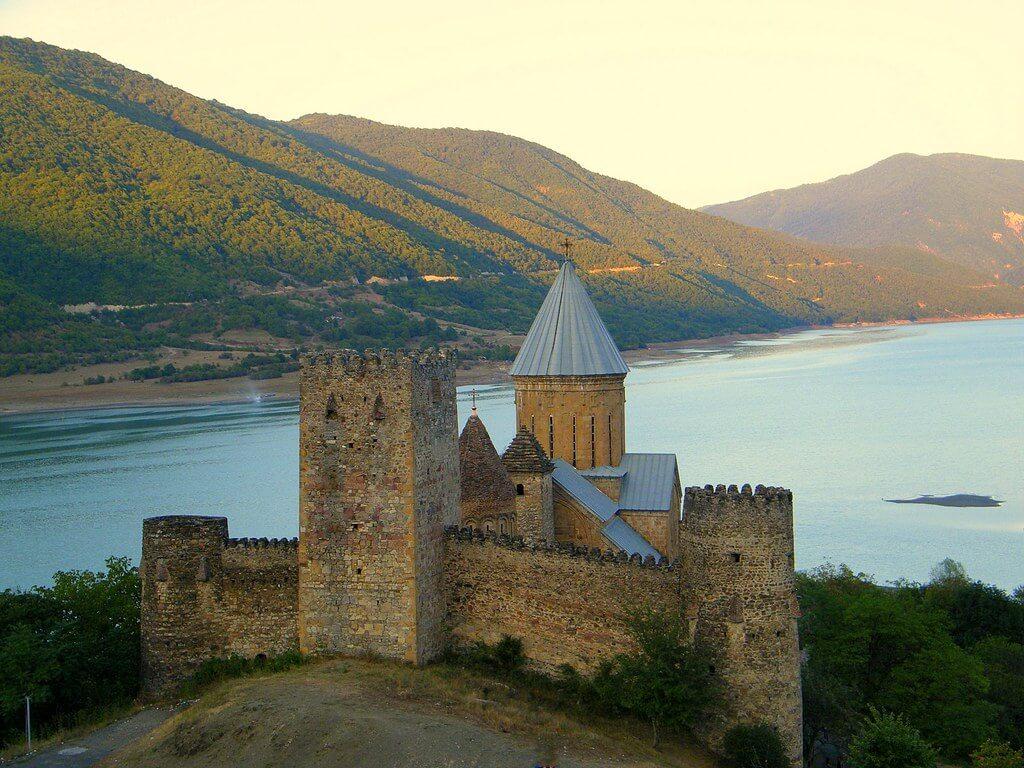 You will start the day early in the morning in order to continue our road towards Kahkheti this day will be dedicated mostly to famous temples, monastery complexes and plateaus of eastern Georgia. First stop is incredibly beautiful complex of Alaverdi monastery also here you have a chance to take a walk among the nearby vineyards. Next you will visit monasteries - Gremi, Nekresi and Ikalto. You will find yourself on top of the hills from where you will discover breathtaking landscapes over valleys, rivers and fields.
Day 3: Telavi (Tsinandali, Telavi, Telavi wine cellar)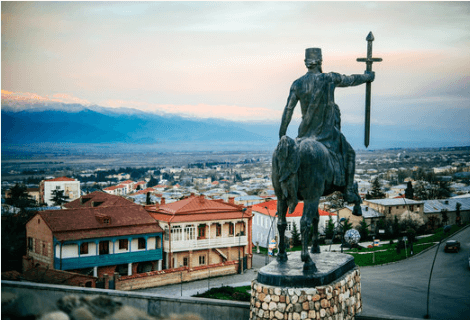 It is time to have a tour around Telavi you can walk among narrow and quiet urban streets of the city and parks. Here you will visit the remains of the king Erekle II caste as well will see famous museum of it. Another destination of our route is Telavi wine cellar where you will get acquainted with the traditions and methods of wine production. Will hold a small tour around vineyards at the time you will have a chance to taste the famous types of wines from different years. Tsinandali estate, with famous house-museum, green yard, and wine cellar, is our next places to visit. Here you will be offered to try special Tshinandali wine. In September important music festival is held in the estate of Tsinandali, which is usually dedicated to classical composers, their music and art work.
Day 4: Khareba Winery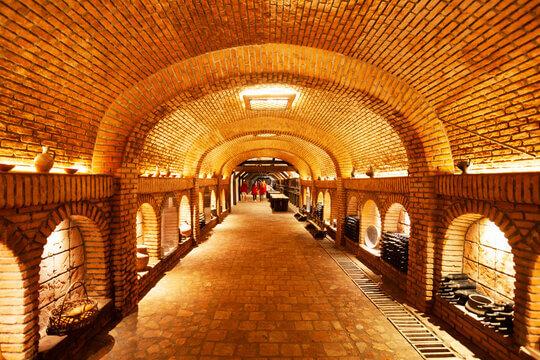 Maybe you are already aware of the fact that one of the most vital period of Georgia starts in September since it is time for the most famous holiday - Rtveli. You will remember that day for a lifetime with help of Winery Khareba. Tunnels carved into the rock create perfect conditions to storage wine. Our guest have chance to taste around 6 different types of wine out of 30 different varieties. Participation in traditional cultural activities like baking Georgian bread - Shoti, tasting famous vodka – Chacha, pressing grapes, harvesting and much more is offered. After very entertaining day it is time to take our sits around the table and enjoy real Geogian Supra with lots of toasts.
Day 5: Transfer
After breakfast in case of having enough time we will try to let you visit Chateau Mukhrani where you will try ever more wine whilst our guide will tell you more about our ancestors.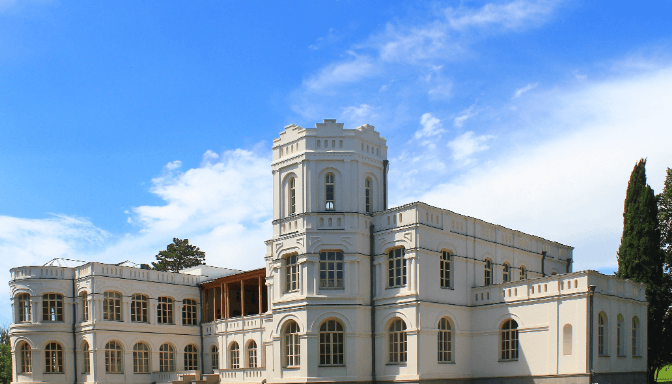 Accommodation
During the entire trip you will be staying at one of the best hotels in Kakheti - "Akhasheni" from the windows you will have a view over the beautiful vineyards. Each room has modern appliances and comfortable furniture. Breakfast (buffet) with a variety of delicious traditional cuisine if offered also guests have free Wi-FI access.
Price includes:
· Airport transfers
· Transportations
· Professional guide service
· Excursions
· Hotel
· Meals (Breakfast, lunch, dinner)
· Spa procedures
· Insurance
Not included:
· Visa
· Air flight
· Non-program related entertainment