Georgian wine has more than 8000 years of history. We have around 550 endemic grape varieties. The tradition of viticulture expresses our cultural identity. Coinciding with the source, the etymology of the word "wine" has Georgian roots. Across the country archaeologists have found a lot of artifacts which confirms that viticulture was practiced here even in the 5th millennium BC.
Georgian people have a special technique of making wine. Firstly they use a stone wine press. Afterwards they pour the juice into the clay vessels which are recessed deep into the ground and are called - Qvevri. Present-day local inhabitants still have wine cellars – Marani, where special conditions keep wine perfectly.
Georgians keep the grape juice and skin together for some time and not separate them instantly like other Europeans do. That special method and clay vessels give wine unique flavor and strength.
Wine is a fundamental and integral part of Georgian culture and Georgian table tradition is something beyond ordinary. Toasts are given by a toast-master or Tamada in Georgian. Wine is drunk from an earthenware cup or from animal horns called -Kantsi. After few sips of wine Georgian usually sing folk songs
During wine tours our routes will be divided into two parts one way leads us to Kakheti region in the east whilst other in Imereti province. Both regions are famous for viticulture, so you will have a perfect chance to try various types of wines: Kindzmarauli, Saperavi, Ojaleshi, Khvanchkara and so much more.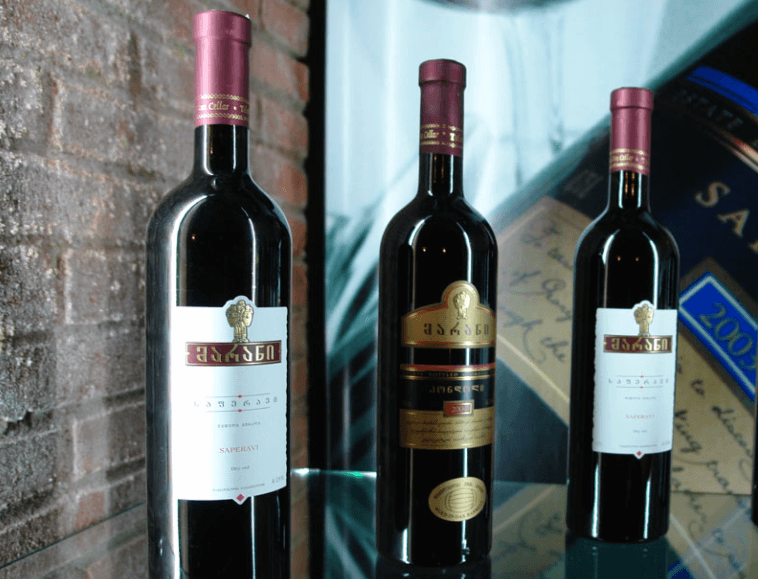 Archeotour is committed to providing personalized service, and we tailor our tours to meet the needs and preferences of each traveler. We believe that traveling is about creating unforgettable memories, making new friends, and discovering the beauty of the world we live in. Come join us and discover the best that Georgia has to offer with Archeotour. Contact us today at info@archeotour.ge or call us at +(995) 593 272 436 to book your tour.