Excursion at Dashbashi Canyon
Age
From 6
Group
From 10
Duration
1 Day
Join Archeotour on an unforgettable as we explore the breathtaking beauty of Dashbashi Canyon, one of Georgia's most magnificent natural wonders. There are many activities you can do in Georgia ( Check out Discover 20 Best Activities you can do in Georgia) and Having trip at Dashbashi Canyon is definitely one of them.
Your adventure begins with a convenient pick-up from your hotel in Tbilisi, where our friendly and knowledgeable guide will greet you. Sit back, relax, and enjoy the scenic drive to Dashbashi Canyon, located in the picturesque region of Kvemo Kartli.
As you approach the canyons, you'll immediately be captivated by the stunning green landscapes that surround you. The Dashbashi Canyons are a true marvel, offering a feast for the eyes with their majestic cliffs, lush vegetation, and cascading waterfalls. No matter the time of year, these canyons exude an enchanting charm that will leave you in awe.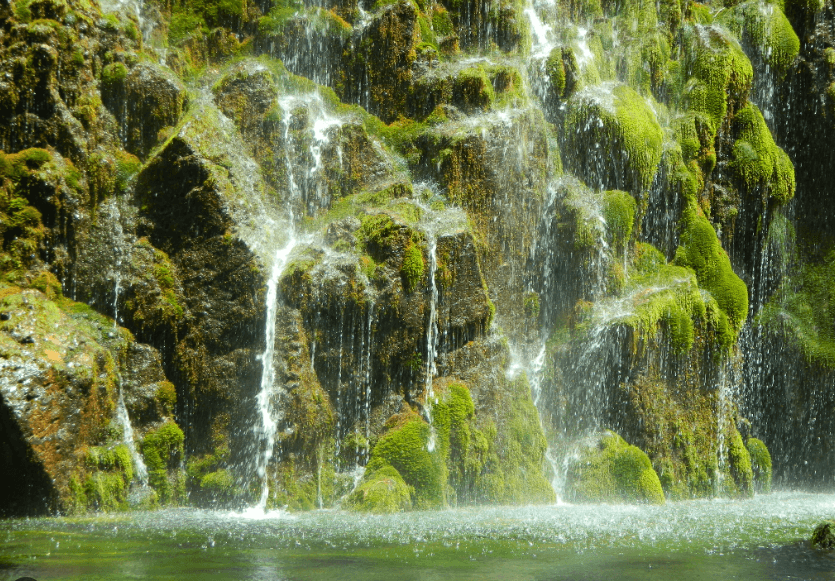 One of the highlights of this tour is a visit to the famous glass bridge that spans the canyon, providing an exhilarating and unique perspective. As you step onto the transparent bridge, you'll feel a rush of excitement as you walk above the canyons, taking in the jaw-dropping views beneath your feet.
After experiencing the glass bridge, it's time to delve deeper into the wonders of Dashbashi Canyon with a guided hike. Accompanied by our professional and certified guide, you'll traverse the well-marked trails, exploring the hidden gems of the canyons. As you hike, you'll encounter various viewpoints, offering panoramic vistas of the surrounding landscapes and the mesmerizing waterfalls cascading down the cliffs.
During the tour, you'll have the opportunity to learn about the geological formation and ecological significance of Dashbashi Canyon from our knowledgeable guide. Their expertise and passion for the area will enhance your understanding and appreciation of this natural marvel.
To further enrich your experience, we provide you with a taste of Georgian culture by offering traditional snacks and refreshing water. These treats will energize you as you soak in the beauty of the canyons and create lasting memories.
After a day filled with adventure and natural wonders, we'll transport you back to your hotel in Tbilisi, ensuring your safe and comfortable return.
Join Archeo Tour on this immersive journey through Dashbashi Canyon, and let the breathtaking beauty of Georgia's natural landscapes leave an indelible mark on your heart and mind.
Included: Glass bridge tour and canyon hike Standard Entrance Ticket: Excursion in Dashbashi Canyon Professional and Certified Guide Georgian Traditional Snacks/Water
Excluded:
Bike Line Swing for Supper
other attractions besides