Discover 20 Best Activities you can do in Georgia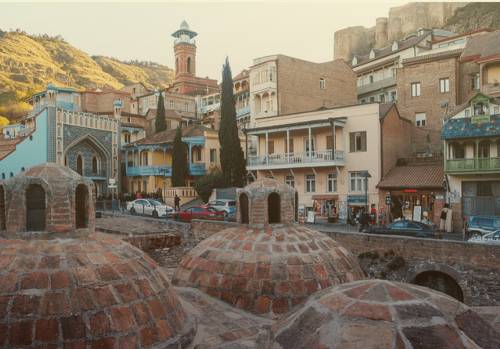 If you're looking for an unforgettable destination to explore in 2023, then look no further than Georgia! Located at the crossroads of Europe and Asia, this little country is full of culture, breathtaking scenery, and a plethora of activities to keep you entertained. From snow-capped mountains to stunning Black Sea beaches, there's something for everyone in Georgia.
Georgia is a country brimming with culture, adventure and a unique history that cannot be found anywhere else. From its stunning nature and beaches to its vibrant cities and villages, visitors to this diverse country will find plenty of activities for all ages. As we look forward to 2023, here are 20 of the best things to do in Georgia, ensuring you make the most of your visit!
1. Tour the Caves of Gareji
The David Gareji monastery compound is located in the southeast of Georgia, close to the Azerbaijani border. Set against a rocky hillside, this Georgian Orthodox compound has numerous homes, churches, chapels, and other structures.
Additionally, there is a hill you can climb for breathtaking vistas. You can take a day excursion from Tbilisi to the David Gareji complex and enjoy the stunning Georgian countryside while doing so. This tour was awarded Viator's "Badge of Excellence."
2.Check Out Ananuri Castle Complex
The Ananuri complex, which is actually two castles connected by a wall, is a magnificent example of ancient architecture that is made even more intriguing by its stunning setting against the Aragvi river. Ananuri is a simple day excursion from Tbilisi, being only about 90 minutes away.
3.Attend traditional Supra
Essentially, a supra is a typical Georgian meal. Imagine endless plates of mouthwatering Georgian food being served in a Georgian house, all the while copious amounts of homemade wine being poured well into the night. It's a Georgia experience you shouldn't skip.
Locals usually go to supras on invitation from acquaintances. If you don't speak Georgian, that's challenging, particularly in light of the ongoing health crisis. The simplest way around that is to get a seat at the popular Georgian Folk Show and Supra, which only have 10 available per performance.
4.Relax on the Beach in Batumi
Don't try to convince the throngs of Georgian and Russian sunbathers who swarm the pebble beaches of Batumi every year that there isn't any sand to be found here. The best thing to do in Georgia in the summer is obvious: relax (or have a good time) in Batumi.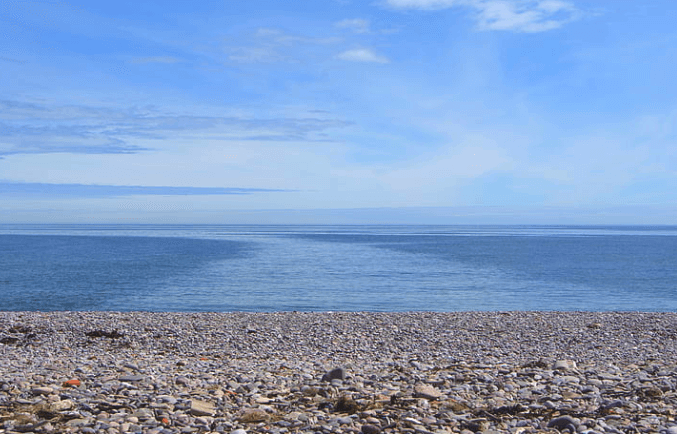 The Black Sea resort city of Batumi in Georgia has a distinct feeling of being in another nation entirely due to its contemporary architecture, which is more reminiscent of Singapore or Dubai. However, Batumi continues to be a distinctively Georgian experience despite its contemporary façade.
5.Visit Martivili Canyon
The Martvili Canyon, which is in Georgia's western region, is a stunning natural creation created by the Okatse River's teal waters. Suspension bridges make it simple to move around and find various vantage spots of the impressive waterfalls. You can also take a short raft ride, which I found to be enjoyable when I did it a few years back.
6.Take a Relaxing Dip in the Sulfur Baths
Sulphur baths are thought to cure skin conditions like eczema and dry scalp in addition to being incredibly relaxing and keeping you warm on a chilly day. Additionally, they are said to assist with digestion issues, insomnia, and arthritic joints.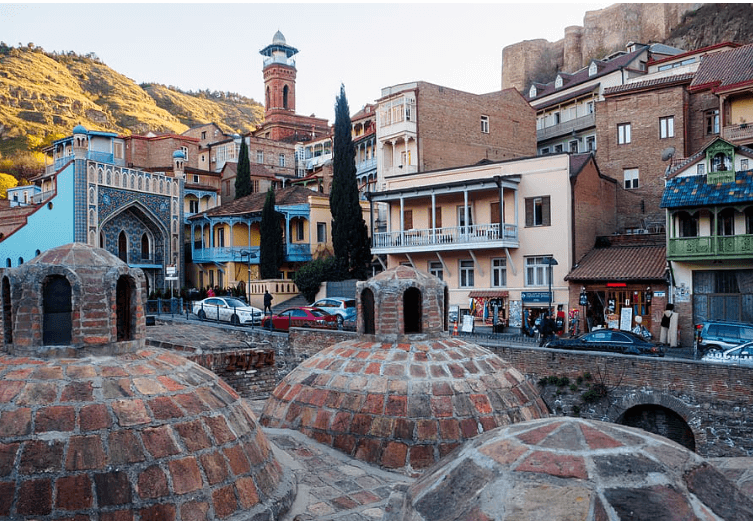 7.Ride a ballon in Tbilisi
Tbilisi, the capital city of Georgia, is home to some of the most incredible experiences for travelers. One such experience is a hot air balloon ride over Tbilisi's stunning landscape. From the sky, you can see an amazing view of Tbilisi.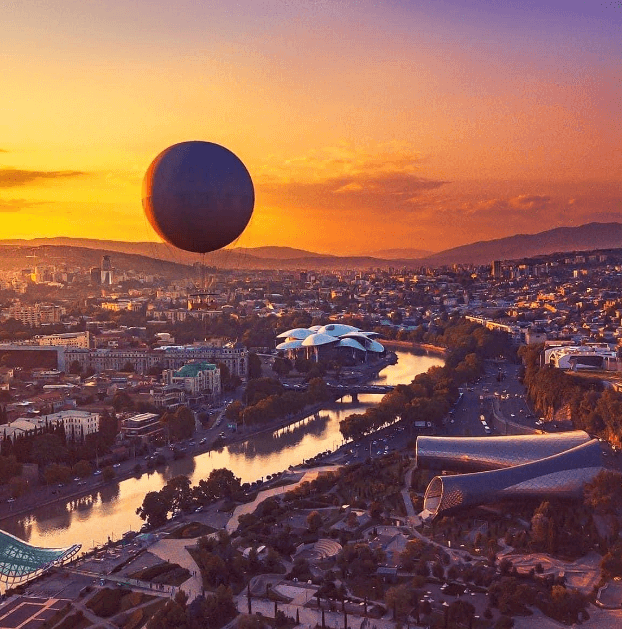 picture source: Trip advisor
Up to 30 individuals can ride in the helium balloon for the duration of the 15-minute flight.
Except on gusty days, business hours are from 9:00 PM to 2:00 AM every day.
Price:
For various groups of individuals, the cost of a ticket ranges from 25 GEL ($8.19/€7.25) to 50 GEL ($16.38/€14.5)
8.Taste Khachapuri
There are several methods to make this traditional Georgian cheese bread, but Acharuli is by far my favorite. Let's just say that it involves an egg cracked over layers of doughy, cheesy goodness—you'll have to taste it for yourself. Just take my word for it; you must taste khachapuri while visiting Georgia!
Check out the Khachapuri masterclasses at ArcheoTour!
9.Wander Tbilisi's Historic Center
The majority of visitors' first stop in Georgia will be the capital city of Tbilisi. And with so many amazing activities to do in Tbilisi, you could even stay there for the duration of your trip to Georgia.
Any trip to Tbilisi should include a walk through the Old Town. Ancient temples, statues, and structures are juxtaposed with a dramatic mountainside. A contemporary cable car is an option, or you can climb to the summit. In the center of Tbilisi's Old Town, there are thermal springs where you can actually soak in the city if your bones are sore from all the walking.
10.Flea market/dry bridge market
Flea market and dry bridge market is one of the most popular destinations in Tbilisi which have been existing for a really long time. If it's your first time in Tbilisi, do not miss the opportunity to visit this place and may you find some antiquaries and old-fashioned items that are not available in every shop!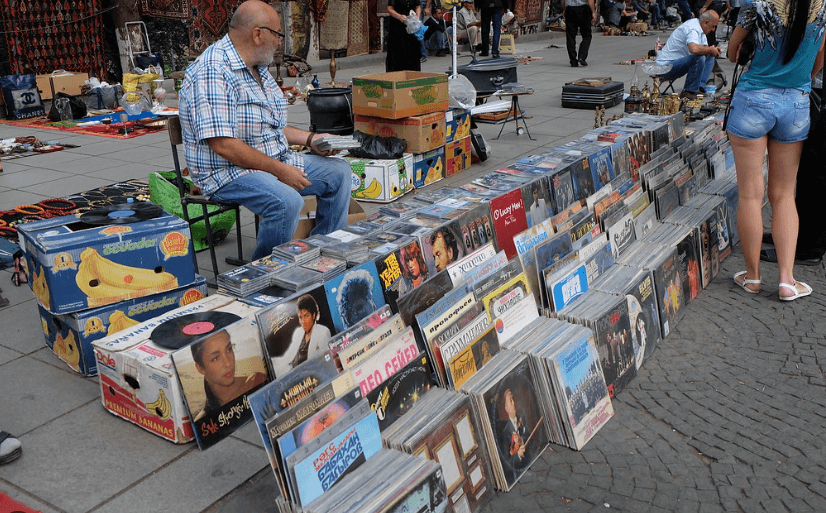 11.Visit national Festivals and concerts
Georgia has extraordinary culture and tradition, therefore concerts and festivals are never boring and we offer different varieties of shows and many amazing things. We assure you that the concerts you're gonna see in Georgia will never leave your mind and will be unforgettable experiences in your life.During National festivals you will see famous ensembles such as Sukhishvilebi, Erisioni, Rustavi.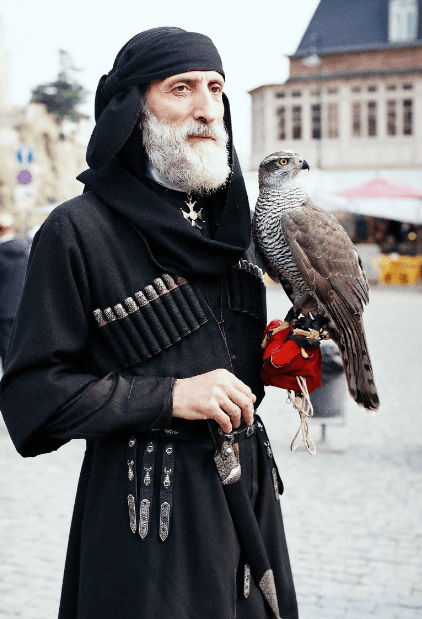 12.Go clubbing in tbilisi
One of the things Tbilisi is known for in Caucasia is its nightlife. Maybe you have heard before but Tbilisi is also called "City of Techno". The reason is clear - Georgian people - mainly younger - love clubbing and having fun, especially rave and techno. If you visit Tbilisi, that is one of the things you must do - Go to Rave!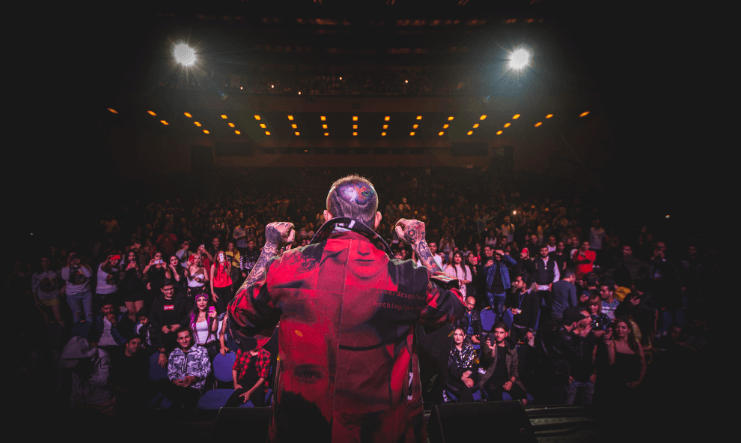 13.Visit the Stalin Museum
The Stalin museum is located in Gori, in the town where he was born. The complex was opened in 1957, in the house where Stalin was born. Despite how bad a person he was, the museum is still so popular around the world and most of the tourists are always interested in this place, because he was indeed one of the most famous and important people in the 20th century. If you are history enthusiast and visiting Georgia, Do not miss the chance to have a trip in Gori and visit historical place of Stalin.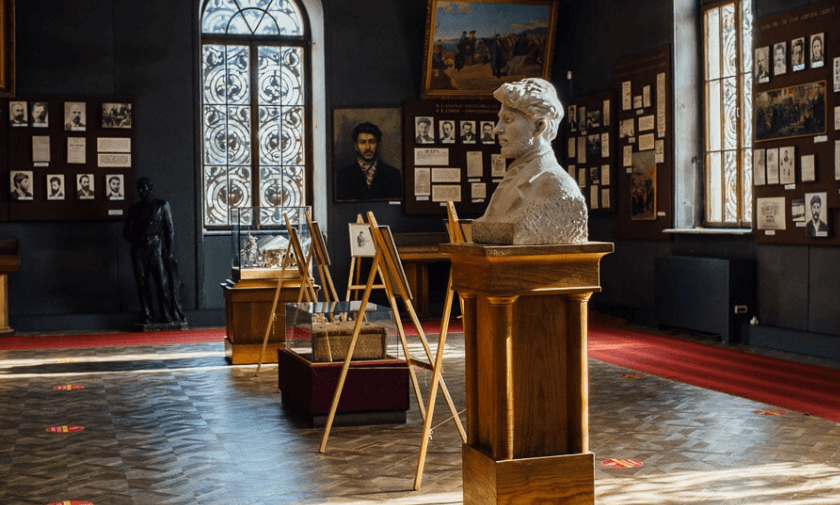 14.Look at the Georgian National Museum
Georgia has a great history as you know and if you are interested in it, you can visit Georgian National Museum in Tbilisi. At this place you can see the origin of the first humans in the world which were found in Georgia, Dmanisi. Also, You can see extraordinary archaeological monuments and many more things like that.
In case you are interested in Museums, you may be interested in Archaeology and that's why we offer you Archaeological tours in Georgia, Dmanisi.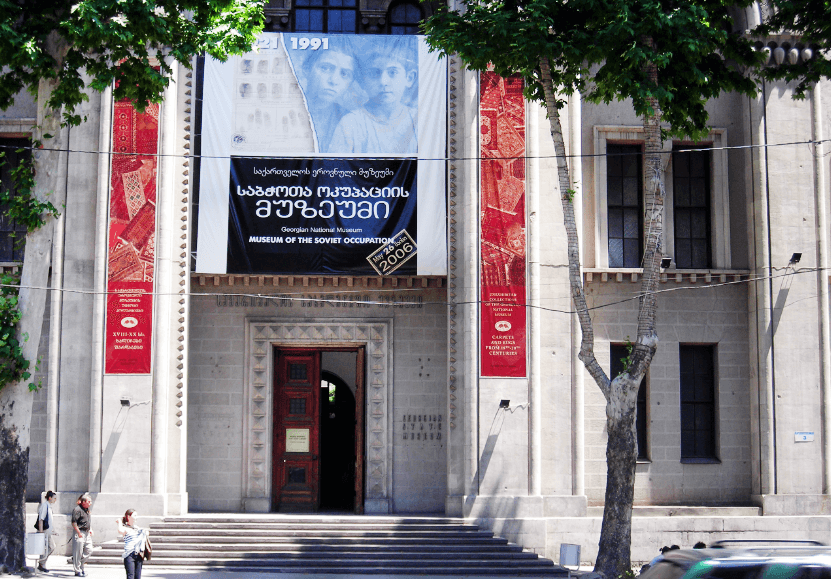 13.Go to Sameba Cathedral
Sameba is the main cathedral of the Georgian Orthodox church located in Tbilisi. The building was constructed between 1995 and 2004 and is the third tallest eastern orthodox cathedral and one of the largest religious buildings in the world.Sameba is definitely one of the places you must visit while visiting Georgia!
14.Discover Beautiful Plants at the National Botanical Gardens
If you love nature, flowers, plants and are also looking for a place where you can find all of these beautiful things, Tbilisi Botanical Garden is for you! The National Botanical Garden of Georgia has a big history and spans more than three centuries.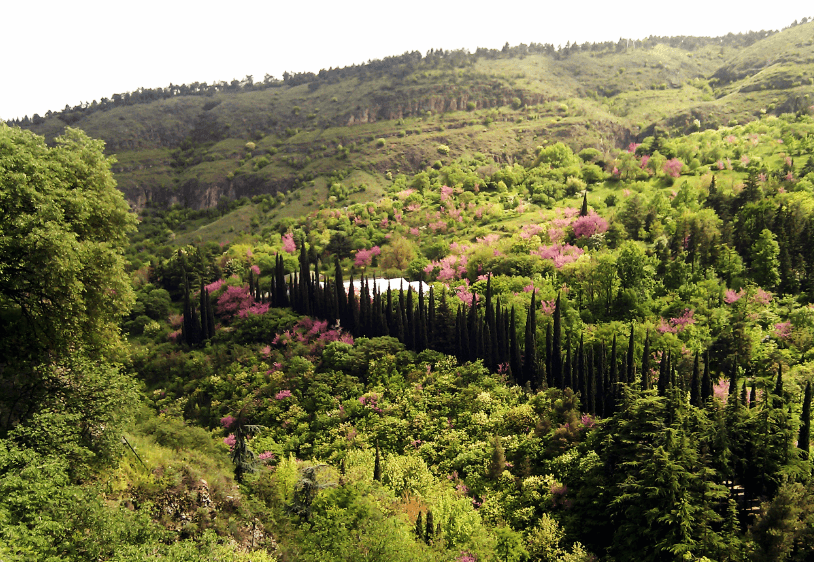 15.Visit cave monastery in Vardzia
Vardzia is located in South Georgia and is one of the oldest monastery caves. It was built in the 13th century and has a very interesting story behind which is connected to King Tamari, the first woman king of Georgia.
The mystery of the cave is brilliant and visiting this place will be one of the greatest experiences in your life. We can promise you that!
Happily, Archeo has a great tour which includes visiting caves in Vardzia and exploring secrets and mysteries.
16.Spend Some Time in the Wineyards of Kakheti
Kakheti is mainly known for its wine and the one of the reasons you must visit this amazing and historic place is its - Wine. There are many winerys in Kakheti such as - Winery Khareba, Tsinandali palace, Kindzmarauli Corporation WineHouse, Shumi Winery, Cradle of wine Marani etc.
If you love tasty beverages, we also offer you an amazing tour in Kakheti and unforgettable memories!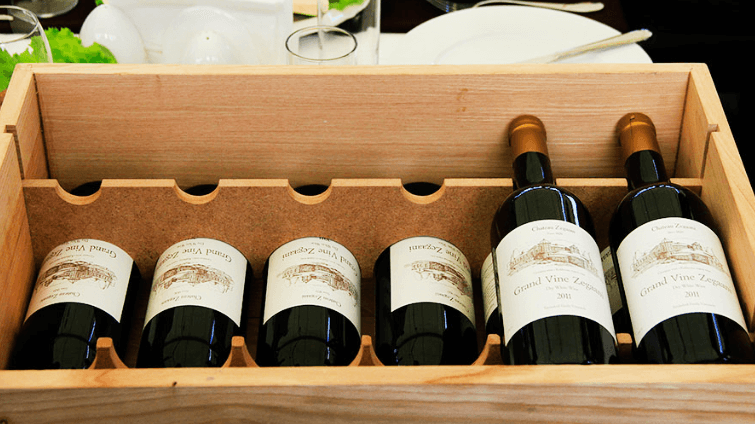 17.Go fishing in Racha
Racha is one of the most beautiful places in Georgia surrounded by all mountains and rivers! Fishing there, in Peace and quiet , will be so relaxing and chilling! There are many beautiful rivers and lakes in Racha which you can use as a fishing place, For example, Rioni, Jejora river, Chanchakhi, Udziro Lake, Shawano lake, and one of the most popular - Shaori in Ambrolauri!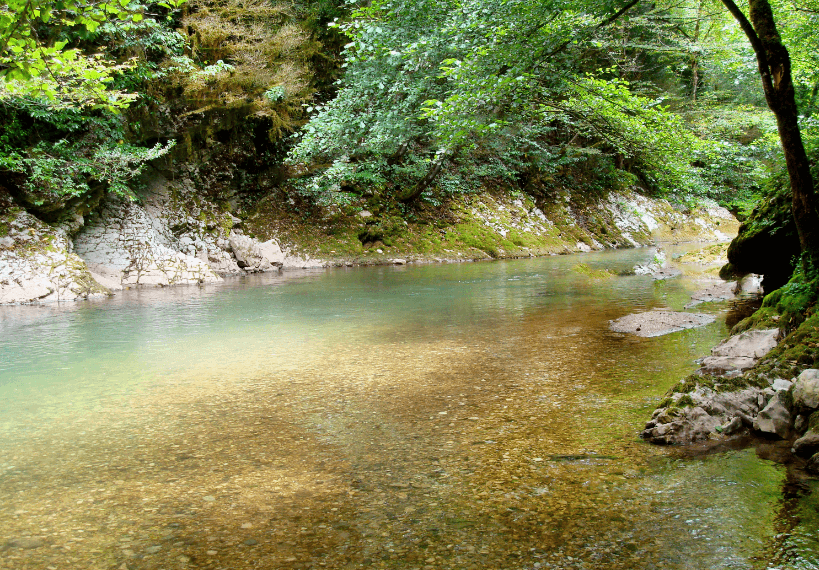 18.Play golf in Kakheti
In Kakheti, you can not only taste amazing wine, but also spend a glorious time at Ambassadori Kachreti Golf Resort. Kachreti ambassador is one of the most luxurious places in Georgia and playing golf there will make you feel so glorious!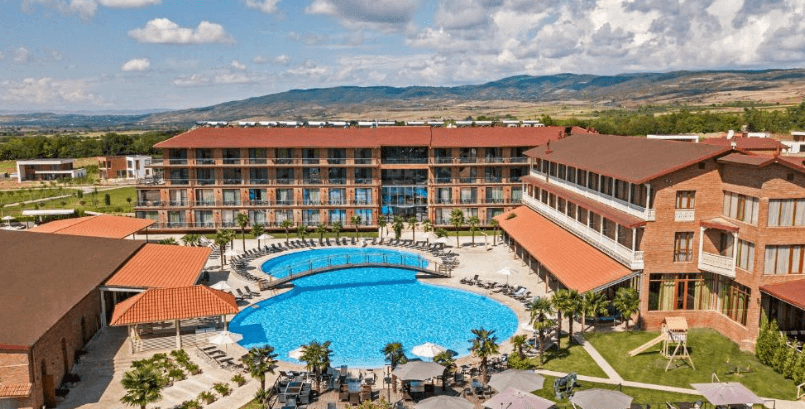 19.Take a Cable Car Ride Over the Capital
Tbilisi - Capital of Georgia is too attractive place, especially in a evening time, with low lights,the perfect contrast of modern and old history and arcitecture, wonderful view of Narikala, River Mtkvari and old town Tbilisi. What can be more pleasing and alluring than that when you are a tourist? Relaxing and pleasuring at the same time!
Archeo has amazing Tours in Tbilisi with great and experienced crew! We promise your trip will be unforgettable, memorable and persistent.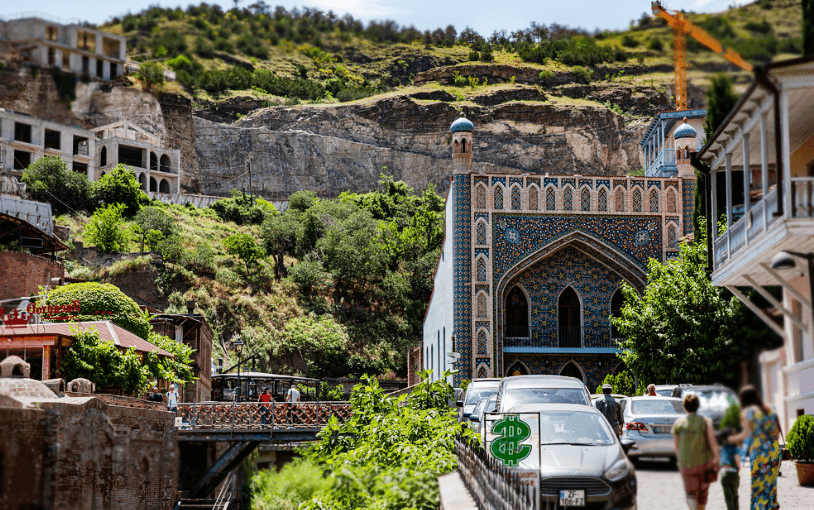 20.Visit Svetitskhoveli and Jvari in Mtskehta
Svetitskhovli is the main cathedral of the Georgian Orthodox Church and Mtskheta is one of the oldest cities in Georgia and not only, in the world too. Mtskheta is a small city which was placed by UNESCO under Enhanced Protection and is one of the historical Monuments in The world.
Mtskheta is loved by many tourists because of its beauty, history, religious monuments etc.
If you are looking for tours in Mtskheta, we can help!
Check out our excursions at Mtskheta and Tbilisi.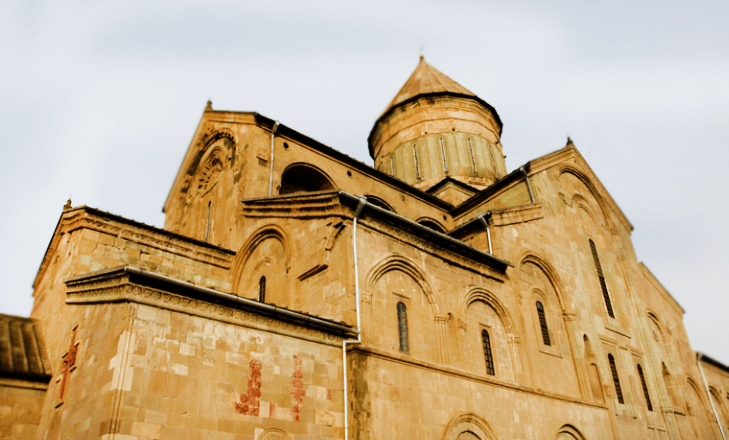 In conclusion
In conclusion,Georgia has many wonderful attractions and activities to enjoy, and Archeotour is the perfect tour operator to experience them all. With their expert guides, they will make sure you get the most out of your trip to this stunning country. From exploring ancient ruins and monasteries, to tasting traditional dishes and enjoying unique cultural experiences, there is something for everyone when traveling with Archeotour.