Shopping in Georgia - Tips and Recommendations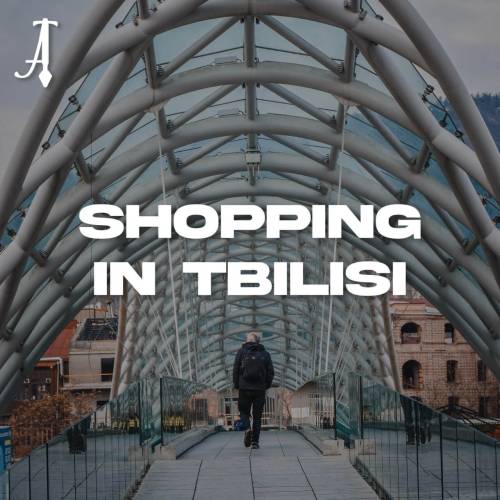 See also: Shopping in Batumi - Tips and Recommendations
Georgia, a small country located at the crossroads of Europe and Asia, is an enchanting destination that offers visitors a unique cultural experience. From its stunning landscapes to its rich history and vibrant traditions, Georgia has something to offer everyone. One aspect of Georgian culture that is particularly fascinating is its shopping scene. Whether you are looking for traditional crafts or modern fashion, the markets and boutiques in Georgia have plenty to offer.
In this article, we will provide tips and recommendations on where to shop in Georgia, from the bustling capital city of Tbilisi to Batumi.

List of Shops in Georgia for Best Shopping
When it comes to shopping in Georgia, there are numerous options to explore. From vibrant markets to modern shopping centers, the country offers a wide range of retail outlets. Here is a list of some popular shops in Georgia for the best shopping experience:
Located in the capital city, Tbilisi Mall is one of the largest shopping centers in Georgia. It houses a variety of international and local brands, including clothing, accessories, electronics, and household goods. The mall also features a cinema, food court, and entertainment facilities.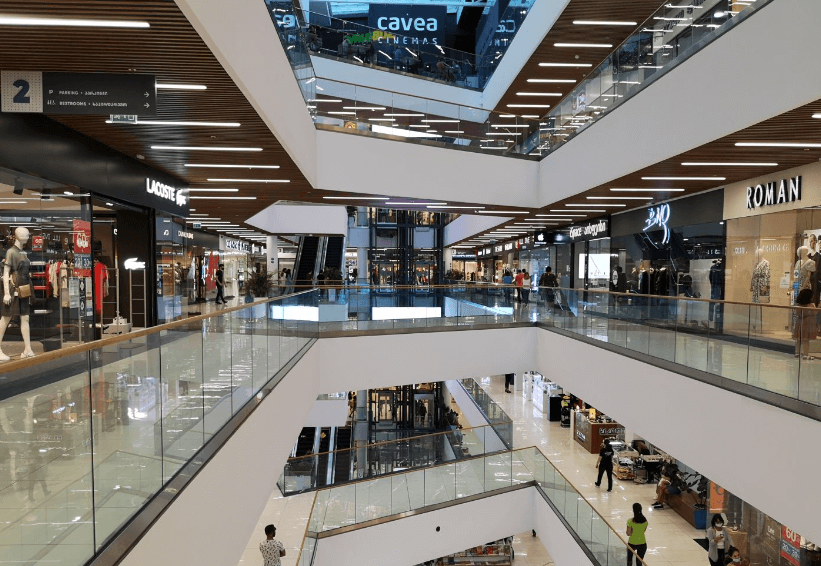 Picture from: Georgia Road Trip
Situated in the heart of Tbilisi on Rustaveli Avenue, Galleria Tbilisi is a modern shopping destination. It offers a mix of high-end fashion brands, cosmetics, jewelry, and home decor. The mall is known for its stylish ambiance and convenient location.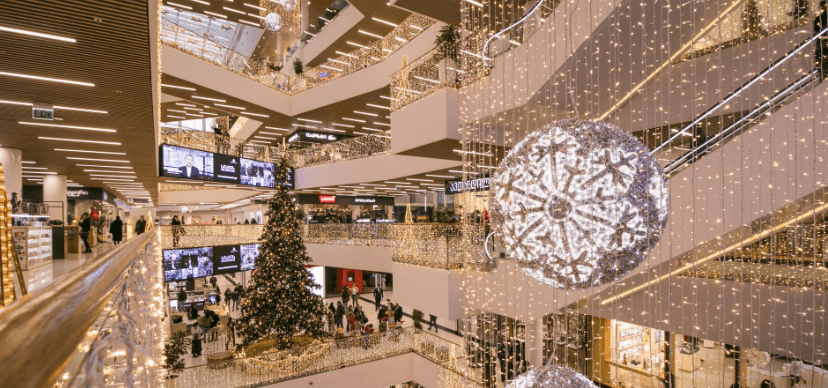 picture from: Georgian Travel guide
East Point is another popular shopping mall in Tbilisi. It is a large complex with a wide range of stores catering to different tastes and preferences. From clothing and footwear to electronics and sports equipment, visitors can find almost everything here. The mall also houses a hypermarket and a cinema.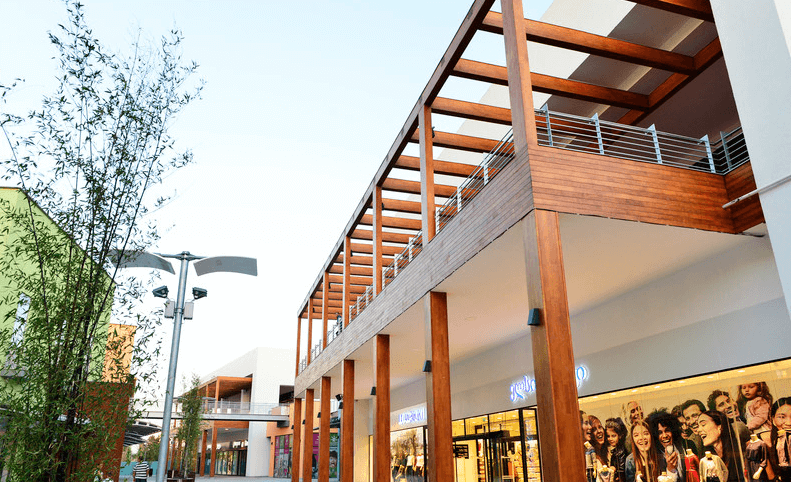 picture from: In your pocket
4. Dry Bridge Market
For a unique shopping experience, head to the Dry Bridge Market in Tbilisi. It is an open-air flea market where you can find antiques, vintage items, artwork, jewelry, and traditional crafts. Exploring the market is like stepping into a treasure trove of hidden gems.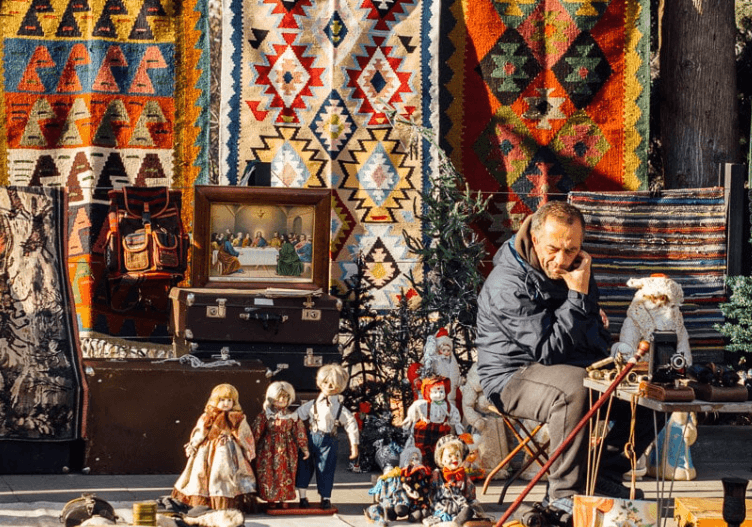 picture from: wander-lush
5. Dezerter Bazaar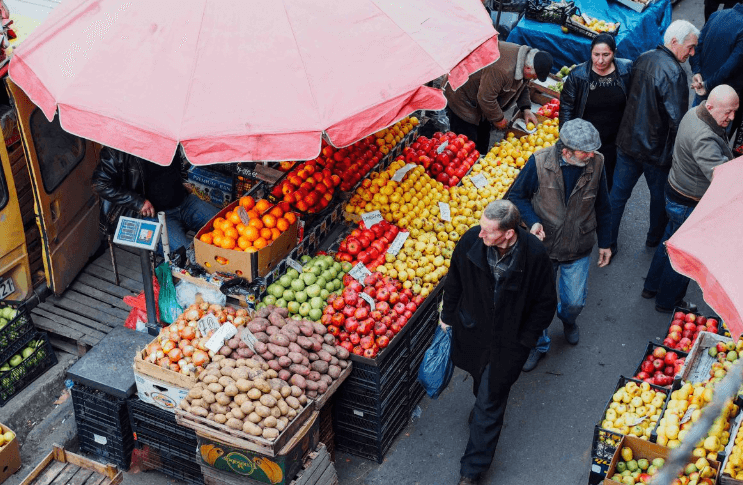 picture from: wander-lush
Located near the central railway station in Tbilisi, Dezerter Bazaar is a vibrant market selling a wide range of products. From fresh produce and spices to clothes, shoes, and household items, this market offers an authentic glimpse into local life.
6. Meidan Bazaar
Situated in the historic center of Tbilisi, Meidan Bazaar is a charming marketplace with a focus on traditional Georgian crafts and souvenirs. Visitors can find handmade items such as carpets, textiles, ceramics, woodwork, and unique pieces of traditional clothing.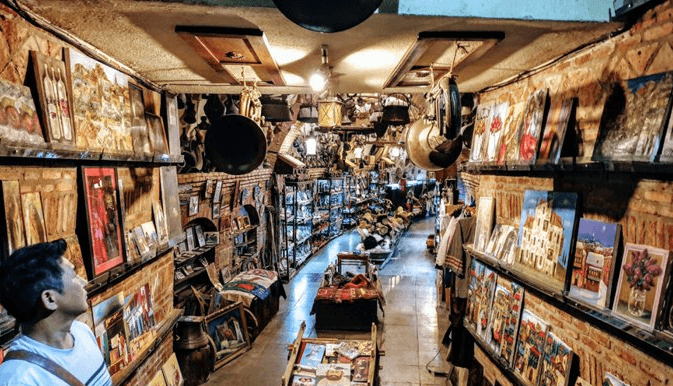 picture from: safarway
8. Batumi Mall
If you're visiting the coastal city of Batumi, make sure to explore Batumi Mall. It offers a diverse range of stores, including fashion brands, accessories, cosmetics, and electronics. The mall also features entertainment options, restaurants, and cafes.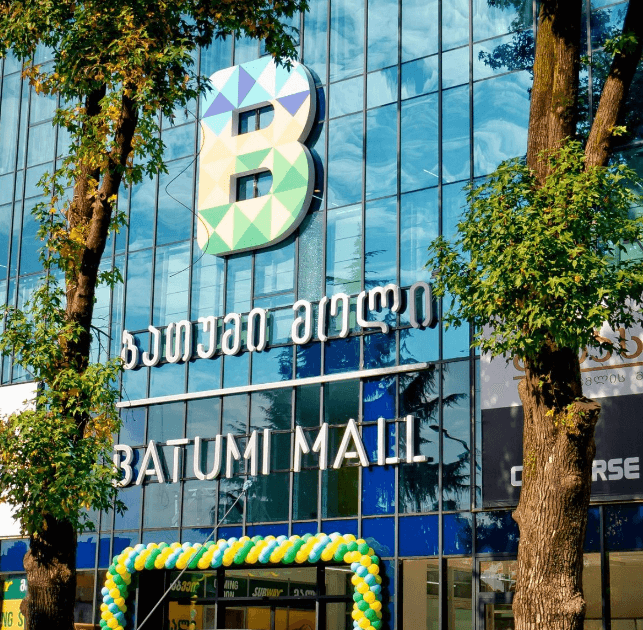 picture from: Trip advisor
These are just a few examples of the many shopping destinations in Georgia. Whether you're seeking high-end fashion, traditional crafts, or local delicacies, Georgia has something to offer every shopper's taste.
Is Georgia cheap for Shopping?
Yes, Georgia is generally considered to be a budget-friendly destination for shopping. The cost of shopping in Georgia, especially when compared to other European countries, is relatively low. The country offers a wide range of affordable options for various products, including clothing, accessories, electronics, and souvenirs.
In traditional markets such as the Dry Bridge Market and Dezerter Bazaar in Tbilisi, visitors can find unique and reasonably priced items such as antiques, vintage clothing, and local handicrafts. These markets are known for their bargaining culture, allowing shoppers to negotiate prices and potentially find great deals.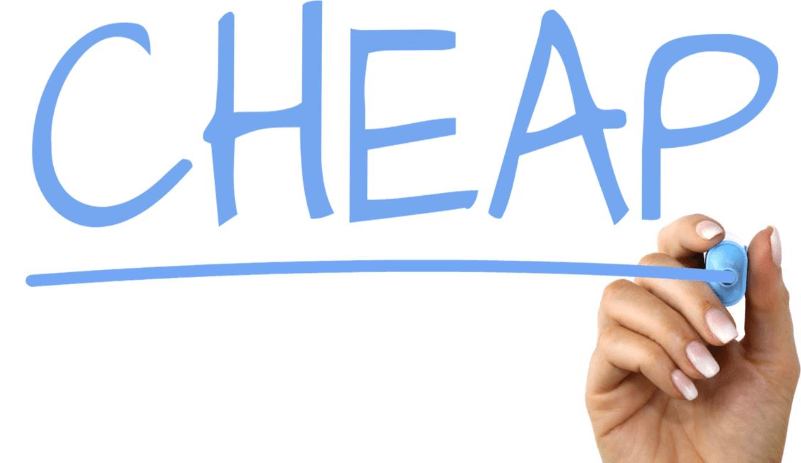 Moreover, Georgia is home to several shopping malls and centers, such as Tbilisi Mall, Galleria Tbilisi, and East Point. These establishments offer a mix of international and local brands, with a range of prices to suit different budgets. Additionally, during sale seasons and promotional events, shoppers can take advantage of further discounts and special offers.
It's worth noting that the affordability of shopping in Georgia is also influenced by the exchange rate of the local currency, the Georgian Lari (GEL), against major foreign currencies. It's advisable to keep an eye on the exchange rates and plan your shopping accordingly.
Overall, Georgia's shopping scene provides a great opportunity for visitors to find quality products at affordable prices, making it an attractive destination for budget-conscious shoppers.
Is Tbilisi good for shopping?
Absolutely! Tbilisi, the capital city of Georgia, is a fantastic destination for shopping enthusiasts. With its blend of traditional markets, modern shopping malls, and boutique stores, Tbilisi offers a diverse and exciting shopping experience. Here's why Tbilisi is a great place for shopping:
1. Varied Retail Options - Tbilisi boasts a wide range of retail options, catering to different tastes and budgets. From international brands to local designers and artisans, you'll find an array of fashion boutiques, concept stores, and department stores. Whether you're looking for trendy clothing, accessories, or unique souvenirs, Tbilisi has something to offer.
2. Rustaveli Avenue - Rustaveli Avenue, one of the main thoroughfares in Tbilisi, is lined with shops and boutiques that cater to fashion-conscious individuals. This bustling street offers a mix ofhigh-end fashion brands, luxury stores, and local designers, making it an ideal destination for fashion enthusiasts.
3. Traditional Markets - Tbilisi is home to traditional markets like the Dry Bridge Market and Dezerter Bazaar, where you can immerse yourself in a vibrant atmosphere and find unique treasures. These markets are excellent for antique lovers, vintage enthusiasts, and those interested in traditional crafts. You can discover a variety of items, including artwork, carpets, jewelry, and more.
4. Shopping Malls - Tbilisi is home to several modern shopping malls, such as Tbilisi Mall, Galleria Tbilisi, and East Point. These malls offer a mix of local and international brands, making it convenient to find everything under one roof. They also feature entertainment facilities, cinemas, and food courts, providing a well-rounded shopping experience.
5. Local Designers and Artisans - Tbilisi has a burgeoning creative scene, with many talented local designers and artisans showcasing their work. By exploring boutiques and concept stores in the city, you can discover unique pieces that reflect Georgia's rich culture and craftsmanship. From fashion and accessories to home decor and traditional crafts, there's a lot to explore and appreciate.
6. Bargaining Opportunities - In traditional markets like the Dry Bridge Market and Dezerter Bazaar, bargaining is part of the shopping experience. You can negotiate prices and potentially find great deals on antiques, vintage items, and local crafts. This adds a fun and interactive element to your shopping adventure.
In conclusion, Tbilisi offers a dynamic and diverse shopping scene, combining traditional markets with modern retail options. Whether you're looking for fashion, local crafts, or unique souvenirs, Tbilisi provides ample opportunities to indulge in a delightful shopping experience.
Which is cheaper for shopping in Batumi or Tbilisi?
When comparing the cost of shopping in Batumi and Tbilisi, both cities offer their unique shopping experiences and price ranges. However, in general, Tbilisi tends to have a slightly wider range of shopping options and price points compared to Batumi. Here are some factors to consider:
1. Variety and Availability
Tbilisi, as the capital city, has a broader selection of shopping options, ranging from high-end fashion boutiques to traditional markets and shopping malls. You'll find a greater variety of international and local brands, giving you more choices to fit different budgets. Batumi, being a smaller city, may have a more limited selection of stores, particularly in terms of high-end and luxury brands.
2. Market Competition
1Tbilisi's larger size and higher population density contribute to a more competitive market, which can often lead to a wider price range and potentially better deals. The presence of multiple shopping centers, boutiques, and markets fosters competition among retailers, which can translate into more competitive prices and sales promotions.
3. Tourism Influence
Both Tbilisi and Batumi are popular tourist destinations in Georgia. However, Tbilisi attracts a higher number of tourists throughout the year, resulting in a more established tourism industry. As a result, Tbilisi may have a better-developed shopping infrastructure to cater to the diverse needs and budgets of visitors. Batumi's shopping scene may be more tailored to local residents and tourists during the peak summer season.
4. Seasonal Variation
Prices and availability can fluctuate depending on the time of year and specific events. Both cities may have seasonal sales and promotions, particularly during holidays and major shopping seasons. It's worth considering the timing of your visit to take advantage of potential discounts and deals.
Ultimately, while Tbilisi may offer a wider range of shopping options and potentially more competitive prices, Batumi still provides a pleasant shopping experience. Batumi's smaller size and coastal charm may offer a more relaxed atmosphere for shopping, and you can still find a variety of stores and markets to explore.
Regardless of which city you choose, both Tbilisi and Batumi offer their own unique shopping experiences, and it's always advisable to explore multiple areas within each city to find the best deals and items that suit your preferences and budget.
How to buy Tax-Free and Get refund
Shops' tax-free receipt policies
If he is satisfied, the interested party applies to the Revenue Service to gain the right to issue a receipt.
the following requirements:
a) conducts retail business in fixed commercial establishments; b) is registered as a VAT payer; c) has no recognized tax debt;
The applicant also includes a list of the locations of the items for which receipts will be provided, together with a copy of the document attesting to the payment of the service fee (200 GEL per legal entity).
Adding the designation of After receiving the application, the Revenue Service takes a decision within 10 working days.
In relation to granting the authority to provide a receipt. If the decision is favorable, the designated individual inserts the information into the computerized database. user bases
Your own username and password will be given to you. A unique receipt is given out for a year. The purchase of goods by a foreigner in Georgia is recorded in the automated data system at the point of purchase.
Information on the approved seller as well as data on the return of the items and the refund of the goods' VAT.
In conlcusion
In conclusion, both Tbilisi and Batumi offer their own distinct shopping experiences in Georgia. Tbilisi, as the capital city, provides a wider variety of shopping options, including high-end fashion boutiques, traditional markets, and modern shopping malls. It has a more competitive market, potentially offering a broader price range and better deals. Tbilisi's larger size and status as a popular tourist destination contribute to its well-developed shopping infrastructure.
On the other hand, Batumi, a smaller coastal city, may have a more relaxed and charming atmosphere for shopping. While it may offer a more limited selection compared to Tbilisi, it still provides a range of stores and markets to explore, catering to the needs of both locals and tourists, particularly during the summer season.
When comparing the cost of shopping, it's important to consider factors such as market competition, seasonal variations, and availability of specific items. Prices can fluctuate, and both cities may have sales and promotions at different times throughout the year. It's advisable to keep an eye out for discounts and deals during your visit.
Ultimately, the choice between Tbilisi and Batumi for shopping depends on your preferences, budget, and the overall experience you seek. Both cities have their unique charm and offerings, allowing visitors to indulge in a delightful shopping experience while exploring the distinctive characteristics of each destination.