Shopping in Batumi - Tips and Recommendations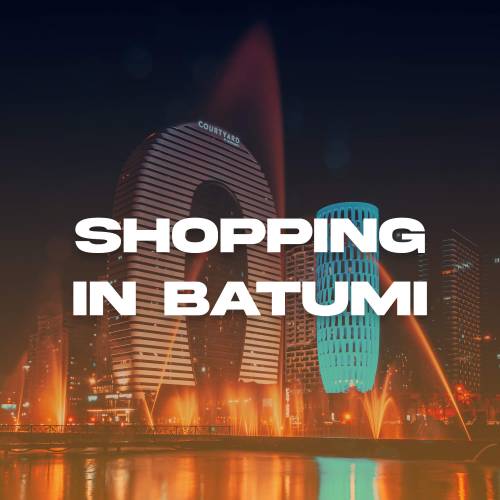 What you gonna read in the Article:
1.The best shopping Places in Batumi
2.Does Batumi Provide Cheap Shopping for travelers and budget?
Batumi is one of the outstanding places in Georgia and very popular for tourists. Its popularity is due to its beautiful infrastructure, architecture and modernized streets.
The growth of people and tourists, of course, is related to the increase in the demand for business and trade, and this is what we will discuss in the article - where you can find quality shopping in Batumi.
The best shopping places in Batumi
In Batumi you will find many shopping facilities, just like in Tbilisi. Let's consider some of them, which are especially popular among tourists and visitors of Batumi.
1. Batumi Mall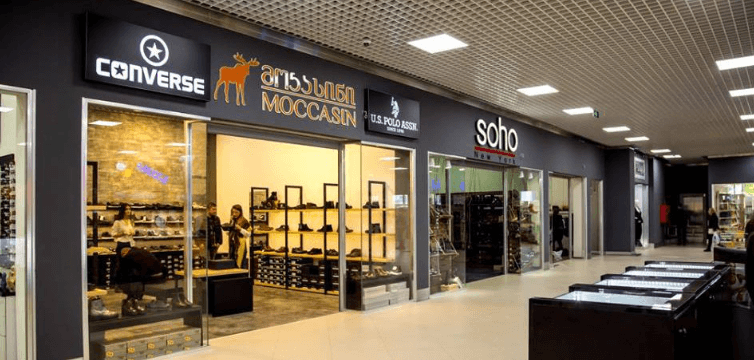 Picture from: Madloba.Info
Batumi Mall is located at 88 Zurab Gorgiladze street in Batumi. The mall is the largest and most popular in Batumi, which is available for people of all tastes. Here you will meet representatives of both local and international brands. You will find different styles of shoes, dresses, accessories and food items.
2. Metro City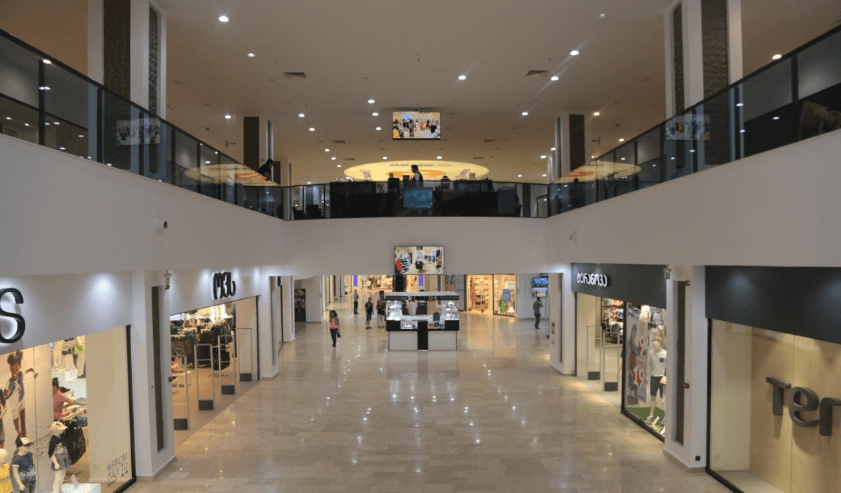 Picture from: metrocity.ge
The second place on our list is Metro City, which, together with Batumi Mall, is the largest and most popular shopping area in Batumi. Territorially, it is located on Lekh and Mara Kachinski Street. There you will meet such shops as DeFacto, Flo, OVS, Terranova, New-Yorker, Factory, there you will meet Georgian designer shops and food establishments, such as Burger King, Dunkin Donuts, Subway and so on.
3. Black sea mall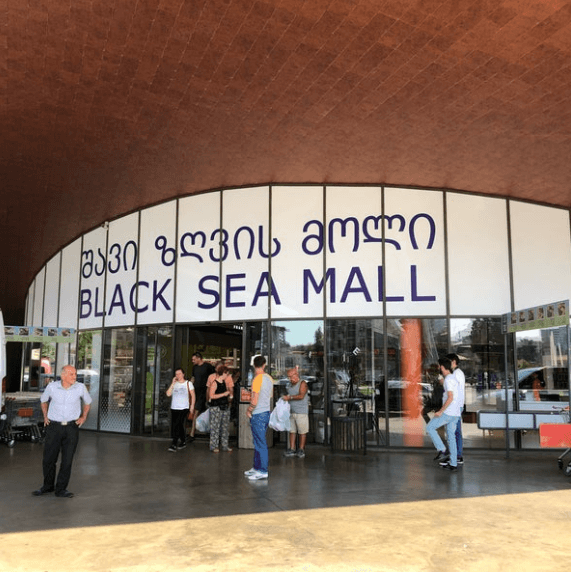 Picture from: Foursquare
The third on the list is black Sea Mall, which is distinguished by its design, architecture and diversity. You will not have a shortage of choices, because just like in other malls, in Black sea mall you will meet various leading brands in the world. It is located in Batumi, on Tbel Abuseridze Street.
4. Zara
Zara is one of the most famous brands in the world and one of its branches is located in Batumi. Zara has a wide selection of clothes to suit all tastes.You can find Zara Branches in Malls in Batumi.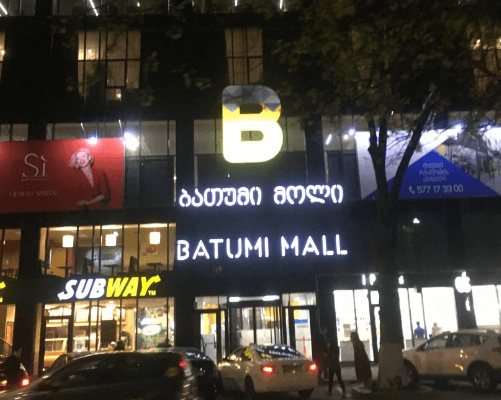 Picture from: C Batumi
5. DS Mall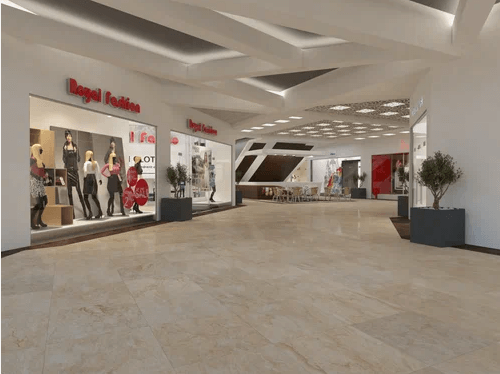 Picture from: Yandex
One of the famous malls, Dies Mall, which is a favorite place for many tourists, should definitely be mentioned in this list.
With its diverse selection and abundance of brands, Disi Mall makes a great place for shopping.

Does Batumi Provide Cheap Shopping for travelers and budget?
Shopping in the malls and stores of Batumi cannot be said to be a very expensive pleasure. Moreover, during the summer, brand stores announce grand discounts, so you can buy the desired item, accessory, dress, shoes with a 20, 50, or 70% percent discount.
What is Batumi known for?
It is probably already known to everyone that Batumi is a sea resort, therefore, what people know Batumi for most is the beautiful Black Sea. The Black Sea has a long history, it has always been an important object for merchants, so it can be safely said that the Black Sea is the reason why Batumi attracts attention.
However, it should be noted here the excellent infrastructure and architectural structures that Batumi offers to visitors.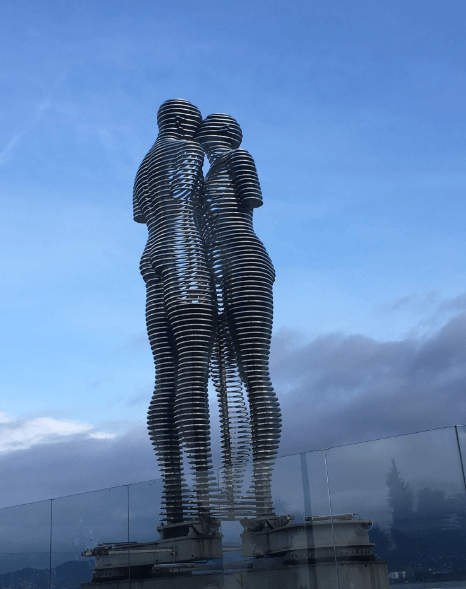 One of the most outstanding places in Batumi, which always fascinates the visitor, is the monument of Ali and Nino.
Tips and Recommendations
Archeotour always tries to select the best for its customers, therefore, we never shy away from useful advice and recommendations to have the best time during your vacation in Batumi (and not only Batumi, other locations Also).
1.Write down your finances in advance
It is necessary, especially if you are a tourist, to have your finances determined in advance in order to avoid all unpleasant situations related to sudden spending of money.
2.Plan your route
Planning a route while traveling is a necessary and big responsibility that involves a lot of energy, however, you can easily avoid all the headaches if you entrust all these responsibilities to Archeotour. We offer superior service and an easy solution.
3.Taste Adjarian khachapuri
Adjarian khachapuri is a dish that is characteristic of Batumi and Adjara as a whole. You should not leave Batumi until you have tasted Adjara khachapuri. I will tell you here that Archeotour can guide you and take you to the exact places where you can taste the best Adjarian khachapuri.
4.Choose a house near the sea
Batumi is a very popular seaside resort and it is not surprising that many people visit it every summer. Many visitors mean that finding apartments will become a more difficult process.
You can trust Archeotour in this matter as well, because we will find you exactly the place where you can relax in the best way, with a beautiful view of the Black Sea.

In conclusion
If you come to Georgia in the summer and want to relax at a seaside resort, go shopping and have an unforgettable time - Batumi is a great location for that. However, not only in summer, Batumi is a great place to visit in Winter.
Archeotour will help you to spend an extraordinary time! Contact us for more information!