Places to visit with kids in Tbilisi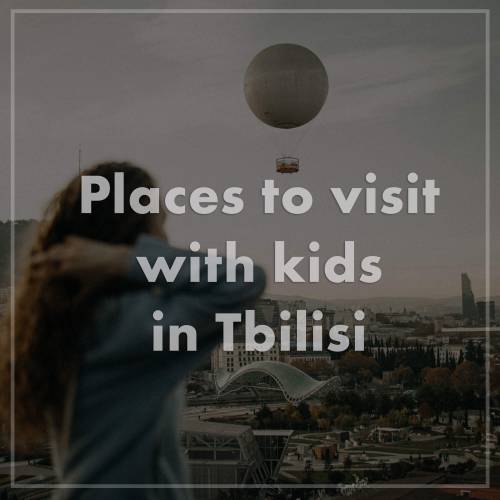 Read also:Is Georgia Safe for Tourists in 2023? Common Concerns & Helpful Tips
Jump To:
1.List of Places to Visit in Tbilisi with Kids
3.Activities for kids to do in Tbilisi
Tbilisi, the capital city of Georgia, is a perfect destination for families with kids. With its rich history, fascinating culture, and breathtaking scenery, Tbilisi offers opportunities for both fun and education. Parents can enjoy exploring the city's landmarks and museums while their children engage in various activities such as amusement parks and zoos.
In this article, we will take you through some of the best places to visit with kids in Tbilisi. From outdoor adventures to indoor entertainment centers, there are plenty of options that cater to all age groups. Whether you're visiting Tbilisi for a day or planning an extended stay with your family, these destinations will ensure an unforgettable experience for everyone involved.

List of Places to Visit in Tbilisi with Kids
Tbilisi, the capital city of Georgia, is a vibrant and charming destination that offers a myriad of exciting experiences for travelers of all ages. If you're planning a family trip to Tbilisi, you'll be delighted to discover the wealth of kid-friendly attractions available in the city. From interactive museums to picturesque parks and thrilling outdoor adventures, Tbilisi has something for every family to enjoy. Let's explore the top places to visit with kids in Tbilisi and create lasting memories together.
1. Tbilisi Zoo
A visit to the Tbilisi Zoo is a fantastic opportunity for children to encounter diverse wildlife from around the world. With over 200 species of animals, including lions, giraffes, elephants, and bears, the zoo offers an educational and entertaining experience. Kids can also enjoy pony rides and explore the children's playground within the zoo premises.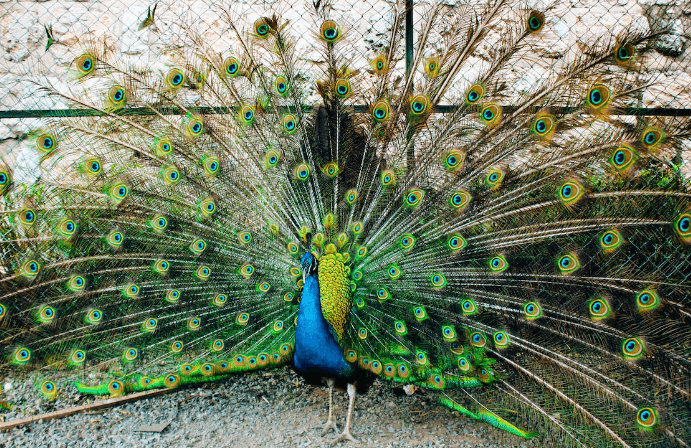 2. Mtatsminda Park
Situated atop Mount Mtatsminda, this amusement park is a must-visit for families seeking a fun-filled day. Mtatsminda Park features a variety of exciting rides, including roller coasters, carousels, and Ferris wheels, providing breathtaking views of the city. Additionally, there are numerous cafes and restaurants where you can relax and enjoy delicious treats.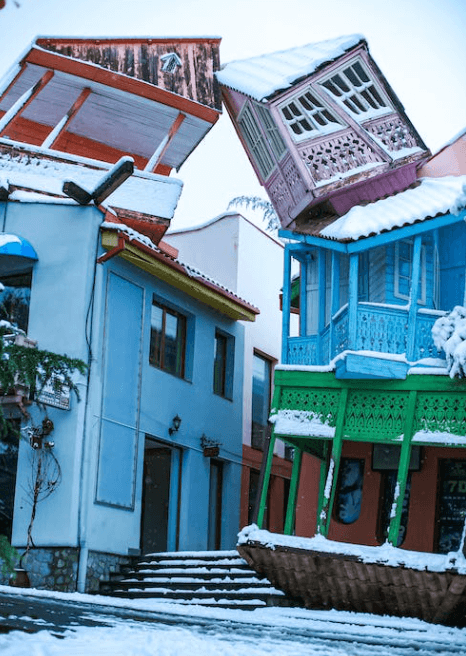 3. Tbilisi Botanical Garden
Escape the bustling city and immerse yourselves in the tranquility of the Tbilisi Botanical Garden. Located at the foothills of the Sololaki Range, this beautiful oasis boasts a vast collection of plants and flowers from around the world. Kids will love exploring the garden's winding paths, picturesque landscapes, and discovering hidden corners. Don't miss the opportunity to have a picnic amidst nature's beauty.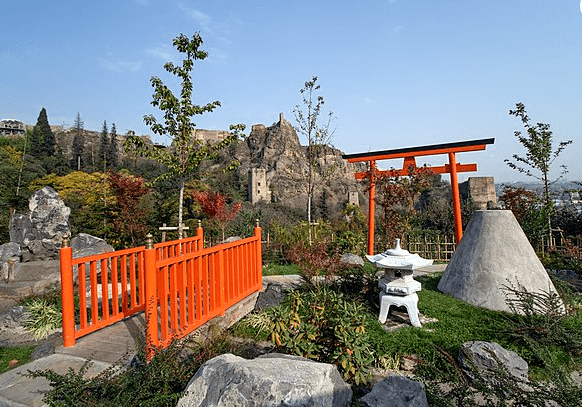 4. Lisi Lake
For a delightful outdoor experience, head to Lisi Lake, located just a short distance from the city center. This serene lake offers a peaceful ambiance, perfect for a family picnic or a leisurely walk along its shores. You can rent bicycles or pedal boats to explore the area and enjoy the stunning views. During summer, kids can also swim in the lake's designated areas.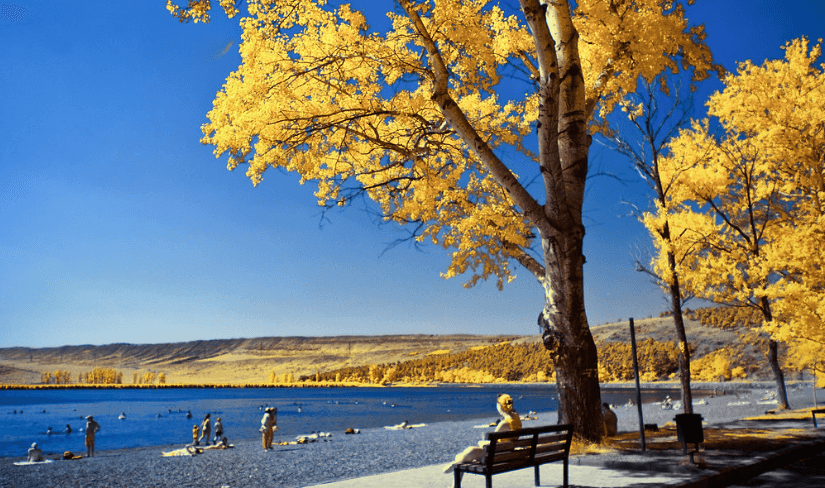 5. Museum of Illusions
The Museum of Illusions in Tbilisi is a unique and interactive museum that will challenge your perception of reality. Kids will be fascinated by the mind-bending exhibits, optical illusions, and holograms. They can take memorable photos in the upside-down room, walk on walls, and experience gravity-defying rooms. It's a place where learning becomes an exciting adventure.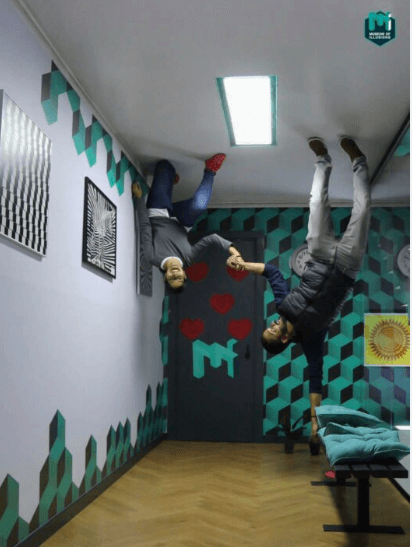 6. National Museum of Georgia
Combine education and entertainment at the National Museum of Georgia, which offers engaging exhibits suitable for children of all ages. The museum showcases Georgia's rich history and culture through a vast collection of artifacts, including archaeological finds and ancient treasures. Interactive displays and multimedia presentations make the learning experience enjoyable and captivating.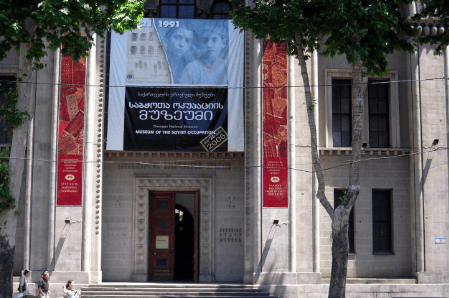 7. Open Air Museum of Ethnography
Transport your family back in time with a visit to the Open Air Museum of Ethnography. Set in a vast park, the museum features traditional Georgian houses and structures from different regions of the country. Kids can explore the houses, watch traditional crafts demonstrations, and even participate in workshops to learn about Georgian traditions and customs.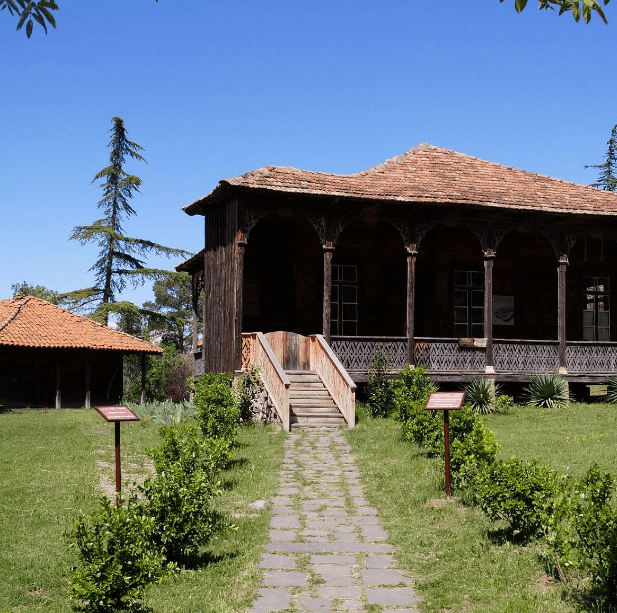 Check out out Photo Tours in Tbilisi and make those visits unforgettable!
Is Georgia safe for kids?
Yes, Georgia is generally considered a safe destination for children. The country has a low crime rate, and its capital city, Tbilisi, is known for being safe and welcoming to visitors. Georgian people are renowned for their hospitality and friendliness towards families, making it an ideal destination for parents traveling with children.
However, as with any travel destination, it is always wise to exercise common-sense precautions to ensure the safety and well-being of your children. Here are a few general safety tips to keep in mind:
1. Supervision - Always keep an eye on your children and ensure they are supervised, especially in crowded areas or unfamiliar surroundings.
2. Transportation - Use licensed and reputable transportation services. If you're renting a car, ensure you follow traffic rules and use appropriate child safety seats.
3. Health and Hygiene - Carry necessary medications, maintain proper hygiene practices, and drink bottled water to prevent any potential health issues.
4. Outdoor Activities - If you plan to engage in outdoor activities or visit natural attractions, be mindful of safety guidelines, such as following marked trails and wearing appropriate footwear.
5. Emergency Contact Information - Keep a list of emergency contact numbers, including local authorities and your embassy or consulate, readily available.
It's always a good idea to research and plan your itinerary in advance, ensuring that the places you visit are suitable and safe for children. Additionally, consult travel advisories and recommendations from reliable sources to stay informed about any potential safety concerns.
By taking reasonable precautions and being aware of your surroundings, you can enjoy a safe and memorable family trip to Georgia.
Activities for kids to do in Tbilisi
There are plenty of engaging and entertaining activities for kids to enjoy in Tbilisi. Here are some top recommendations:
Tbilisi Puppet Theatre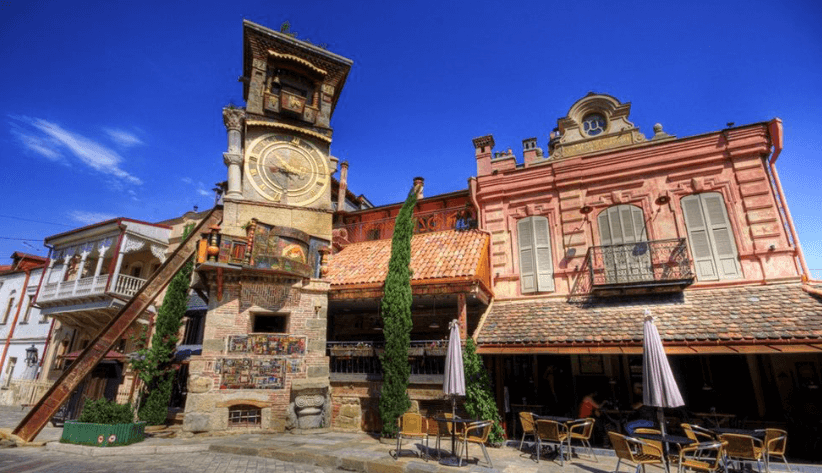 The Tbilisi Puppet Theatre offers delightful performances that will captivate the imaginations of children. From classic fairy tales to puppet shows featuring local folklore, the theater presents a variety of shows suitable for different age groups.
Tbilisi Circus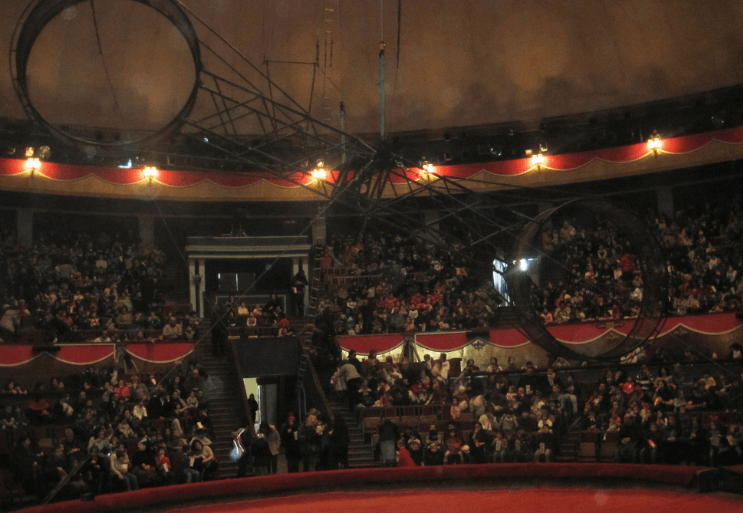 Located in the Vake Park, the Tbilisi Circus is a fantastic place to experience circus performances featuring acrobats, clowns, and animal shows. The colorful and lively atmosphere of the circus is sure to entertain children of all ages.
Escape Rooms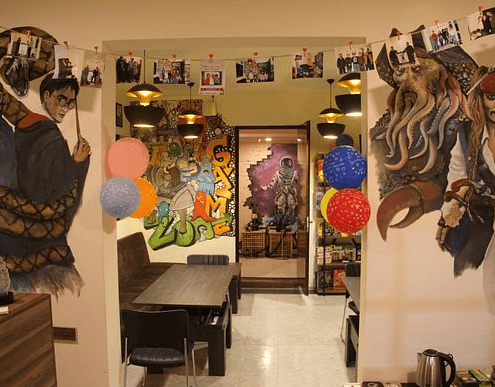 If your kids enjoy puzzles and problem-solving, Tbilisi has several escape room venues that offer thrilling adventures. These interactive games challenge participants to solve mysteries and find their way out of themed rooms within a given time limit.

Vake Park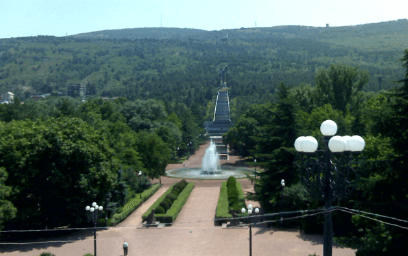 Vake Park is a beautiful green space with playgrounds, walking paths, and recreational areas where kids can enjoy outdoor activities. The park also offers mini-train rides, paddle boating on the lake, and a small amusement park with rides for young children.
Paintball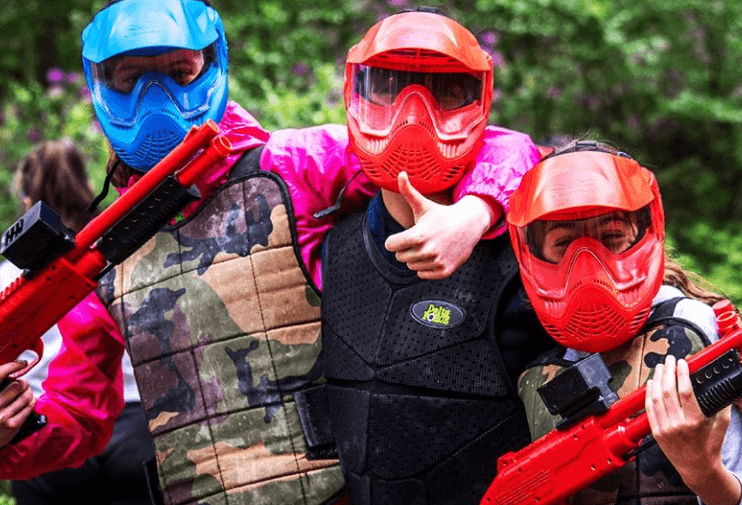 For older kids and teenagers, paintball can be an exciting and adrenaline-pumping activity. There are paintball centers in Tbilisi where kids can engage in friendly battles and strategic team play.
Remember to check the age recommendations and safety guidelines for each activity to ensure they are suitable for your children. With these diverse options, Tbilisi provides a wide range of activities that will keep kids entertained, active, and engaged throughout their visit.
In Conclusion
In conclusion, Tbilisi offers a plethora of activities that are specifically designed to cater to the interests and needs of children. From cultural experiences to thrilling adventures and interactive entertainment, there is something for every child to enjoy in this vibrant city.
Whether it's visiting the Tbilisi Puppet Theatre for enchanting performances, exploring the world of LEGO at Legoland Discovery Center, or immersing in creative workshops at Fabrika, Tbilisi has a diverse range of options to keep children entertained.

Additionally, the Tbilisi Sports Palace provides opportunities for ice skating during the winter months, while the Tbilisi Circus offers captivating shows that will leave children in awe.
For those who love the outdoors, Vake Park offers ample space for play, mini-train rides, and paddle boating, while paintball centers provide thrilling experiences for older kids and teenagers.
By engaging in these activities, children not only have a great time but also have the chance to learn, explore their creativity, and make lasting memories.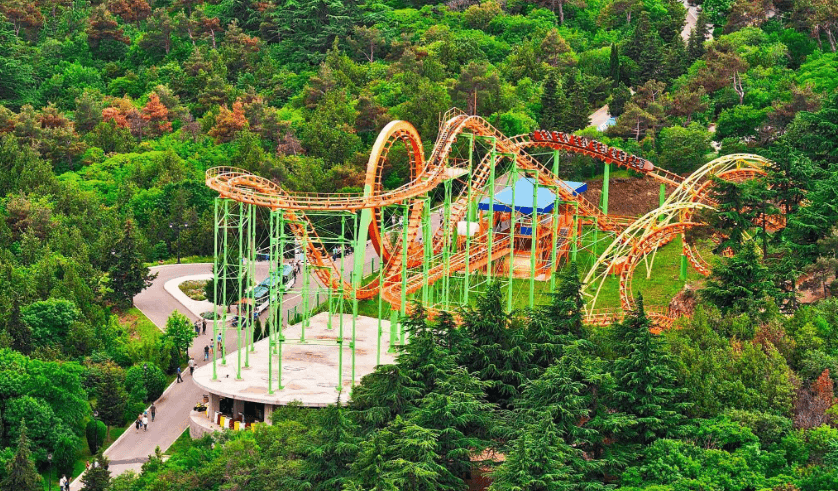 With its warm hospitality, safe environment, and diverse range of kid-friendly attractions, Tbilisi is an ideal destination for families looking to create unforgettable experiences for their children.