Georgia - Geography, Travel, Tourism and Climate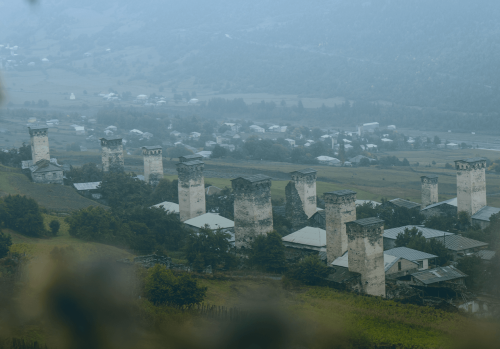 Are you curious about the breathtaking Georgia? From its majestic mountains to its vibrant culture, this Country has something for everyone. In this article, we'll explore all the reasons why you should visit Georgia and what makes it so special. So buckle up and get ready to take a journey through one of the most beautiful countries in the world!
Popular Tours of Archeotour
Family tour
Our company offers travelers an unforgettable journey for the whole family including children. We tried to combine the routes which would be very entertaining and interesting for both - adults and kids. Offered trips are available in spring, summer, autumn and also during the winter season. For example if you choose a New Year's trip, children will have a chance to meet a Georgian Santa called "Tovlis babua" and will receive lots of gifts and surprises. Now you can choose the tour which suits your interests the best.
Autumn holidays
Autumn is one of the best for family trips in Georgia. Fill your children with joy and happiness before the new school year starts. But that doesn't mean that we can not arrange tours during other months of fall such as: October and November
Holidays in November /September
Those tours spent in Georgia will help your whole family to get together. Experienced adventures will strengthen relationships and emotions will last for a lifetime. Archeotour takes into account the desire of every single visitor. So special demands and requirements will be accepted.
Family trips during winter season
Never mind if you have heard that ski holidays are only for skiers! Since places like Gudauri and Bakuriani will entertain the whole family with so many other attractions. There are so many courses and schools where anyone can learn how to ski. Parents can take their children to those schools, and be sure that children will overcome all their fears regarding skiing and they will love it!
You can play any of your favorite games in the snowy hills. After a tiring day travelers can enjoy nice hot drinks.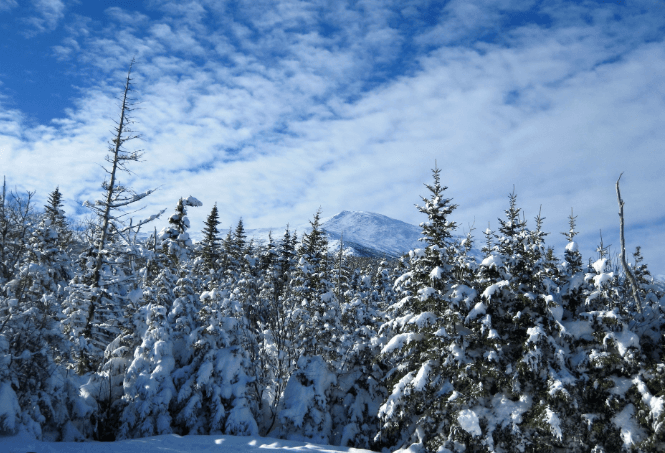 What to do and expect from winter resort:
Skiing and Snowboarding;
Spa treatments;
Camping;
Day at the museum;
Georgia's 3 largest resorts are: Gudauri, Bakuriani and Mestia- Hatsvali each of them are special and unique.
Gudauri is a younger but fast developing ski resort. It is located on a south-facing plateau of the Greater Caucasus Mountain near Kazbegi. Winter season in Gudauri starts in December and lasts about 5 months up to the end of April. But during May you still can find a few hills to ski on.
Mestia – Hatsvali ski resort is located in Samegrelo-Zemo Svaneti region. The length of the ski slopes are around 5.6km long. The altitude of the place is 1,868 - 3,248 m above sea level.
At an altitude of 1700-2000 m above the level on the northern slopes of Trialeti Range is located resort daba Bakuriani. The resort is surrounded by marvelous coniferous forests. Interesting fact is that this ancient landscape was formed by lava flow from the Mukeri volcano. The highest peak of Bakurani is 2225m long. This resort is a great place for big families and for athletes as well.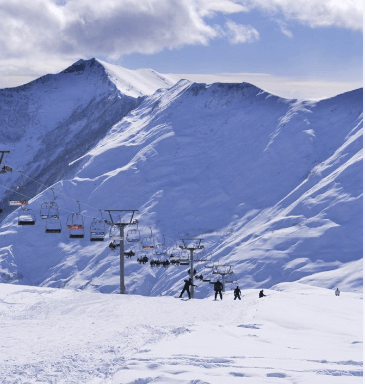 Summer vacations
What is a better present for your loved ones than a tour abroad? We offer to spend your holidays with your whole family where adventures, surprises and delight moments are waiting for you.
Gastronomic tours
Read more about Georgian Gastronomy - Here.
Georgian cuisine is something very special and honorable for Georgian people. We promise you will love it! People often ask what makes Georgian meals this tasty? Fresh and healthy ingredients, a wide range of different spices and recipes and of course professional chefs!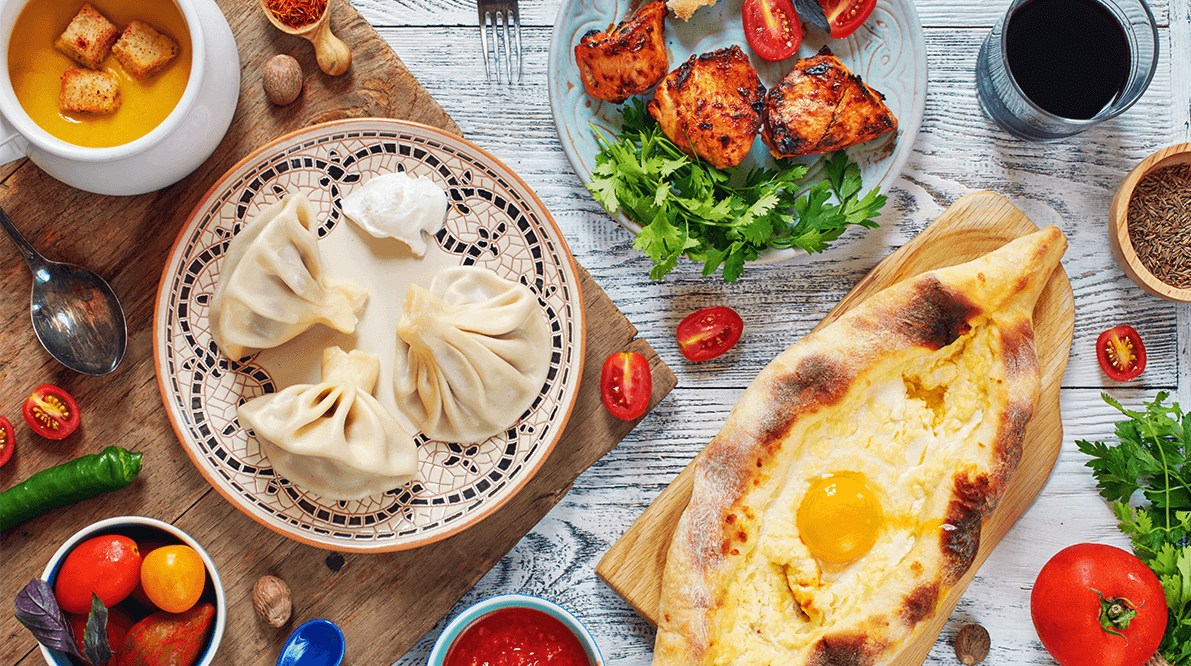 Every single region has its unique recipes which are typical and express the character of the region. Georgian love hot and spicy food. Most dishes are prepared with walnuts as well as garlic and a lot of herbs.
Piquant sauces and delicious Jams can be prepared from almost any fruit. The list would be endless if we had written every dish you should taste while being in Georgia. Here we tried to select the most important traditional ones:
Khachapuri - Cheese which is baked in dough. According to the type of the cheese and region we define few sorts of Khachapuri: Imeruli, Megruli, Acharuli; Check out our Khachapuri Marterclasses
Mtsvadi - Fried meat on the fire, the choice is various: pork, beef, calf, Lamb and so on;
Pkhali - dish is made by the herbs with garlic, walnuts and vinegar;
Nigvziani badrijani - wrapped fried eggplant with walnut and garlic sauce;
Khinkali - Boiled dough filled with minced meat;
Satsivi - it is usually made with turkey or chicken dipped in a nutty-garlic sauce.
Churchkhela - Georgian traditional dessert made with nuts covered with boiled grape juice Tatara
Georgia is country with magical nature and unique ancient culture: high mountains, green meadows, clear rivers and lakes, ancient cave towns, old and new cathedrals, delicious food and of course special Georgian wine,
Georgian people always believed that the guest was sent by the god, that is one of the reasons why Georgians respect guests that much, visitors from any point of the world are always welcome in our country. So be our honorable guest, explore Georgia's delicious cuisine and wine and feel the Georgian spirit.
Extreme tours
Tourists often describe Georgia as a very Exciting, fascinating, calming, tasty and mysterious land. This country is charming due to its rich history, culture, untouched nature, elevated mountains, traditional cuisine and local hospitality. It can also be an ideal place for extreme lovers. Relevant infrastructure that satisfies modern international standards and nature creates extreme tours safe as well full of adrenaline. Mountain peaks covered with snow, picturesque canyons and karst caves, fast and clear fast mountain rivers, alpine meadows, tropical beaches with palm trees, fortresses and caves. This small but unique country will not leave you indifferent. In recent issues of British newspaper Georgia was named in the top 10 countries regarding adventure tourism "10 extreme areas that you have not heard about '' , we ranked 5th in the list.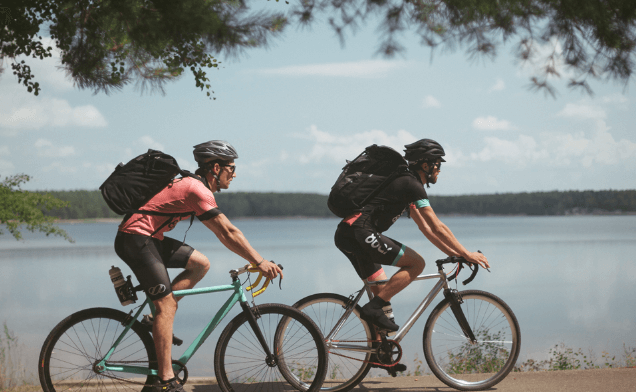 Do you want to know more about the options we offer regarding extreme routes? Then we are looking forward to hearing further desires from you! #ExploreGeorgia
Snowmobile Tours
One of the best ways to enjoy your vacation is to conquer snowy Gudauri and Mestia by snowmobile. Start the engine and let yourself immerse in white fairy tale. If you do not know or are afraid to ride on your own, our professional guides will help you out. Mountain trails offer incredible landscapes words cannot express the adrenaline you get.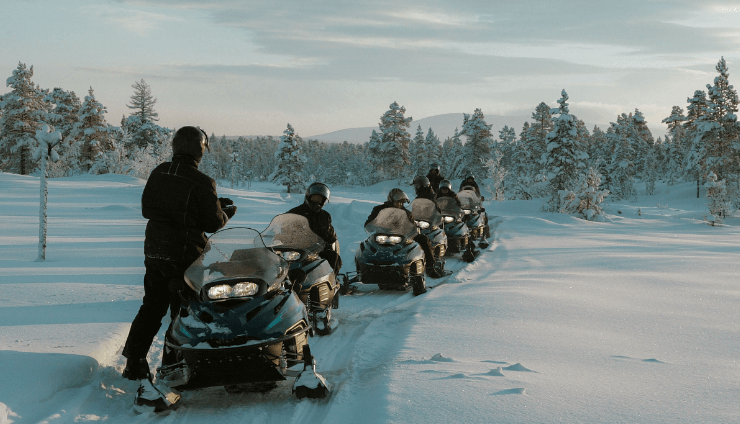 Photo tours/Photography Tours
Georgia is a very exciting place for photography due to its impressive nature and architecture, unique cultural and historical heritage.
While creating photo tours, we decided to offer photography lovers something beyond the ordinary. You will visit places that are really interesting and impressive to be photographed. Accompanied by the small group you will explore the country by not only taking excellent photos but you also will be delighted with unforgettable memories.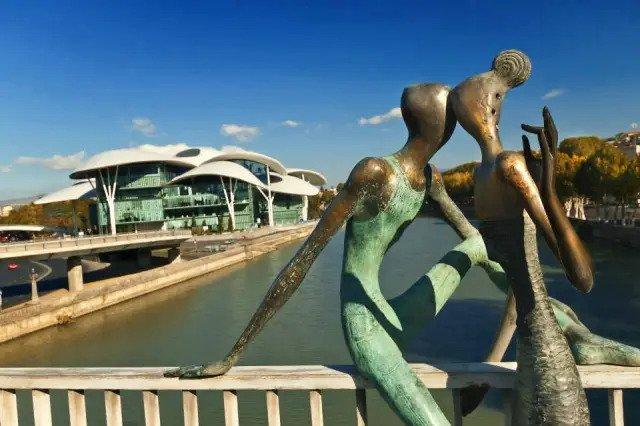 Our photographic tours are carried out by professional photographers, they will let you know about tips and tricks on how to capture a proper photo. In case you do not know how to use the camera or how to control lenses our guide will help you out with that as well. These kinds of tours are really great in order to improve your own photography skills and technique, also that is a perfect chance to discover new cultures.
Our tours will not be complete without fulfillment of your desires, so we definitely will take into account your preferences and wishes.
Georgia is located on the crossroads of Europe and Asia, that is one more reason our country has so many scenic areas that should be captured. Time Flies but Memories Stay.
One of the best routes for photos are considered
"My house is my fortress" - that phrase never comes to reality so close until you see Svaneti, fortified houses in the highlands that will impress any viewer from any part of the world. The unconquered land of Svaneti and Svan people had always been defenders of the high mountains. Centuries ago they were building tower houses to protect their families as well to save cultural treasuries. Confluence of snow-capped mountains , ancient culture and hospitality of the locals make Svaneti paradise on the Earth. That region is surrounded with highest peaks of Europe: Elbrus which is elevated up to 5.642 meters, Shkhara - situated 5.200 meters above sea level, Tetnuldi is 4.858 meters long, Gistola - 4.860 meters and elevation of Ushba reaches 4.710 meters. It really feels like you are a foot away from the sky, and about to pick the stars up.
Photographers with at least 20 years of experience will lead our photo tours. Traveling around the world and years of visiting the Svaneti region gave him proper working skills and knowledge of landscapes.
That tour will take you back in history, you will be witness to various eras' unique architectural and geographical features. That route probably will change your vision and as well will inspire it.
Religious Tours in Georgia
Georgia is one of the oldest Christian countries. Orthodox Church has always played an important role in enhancing the strength and self sameness of the country.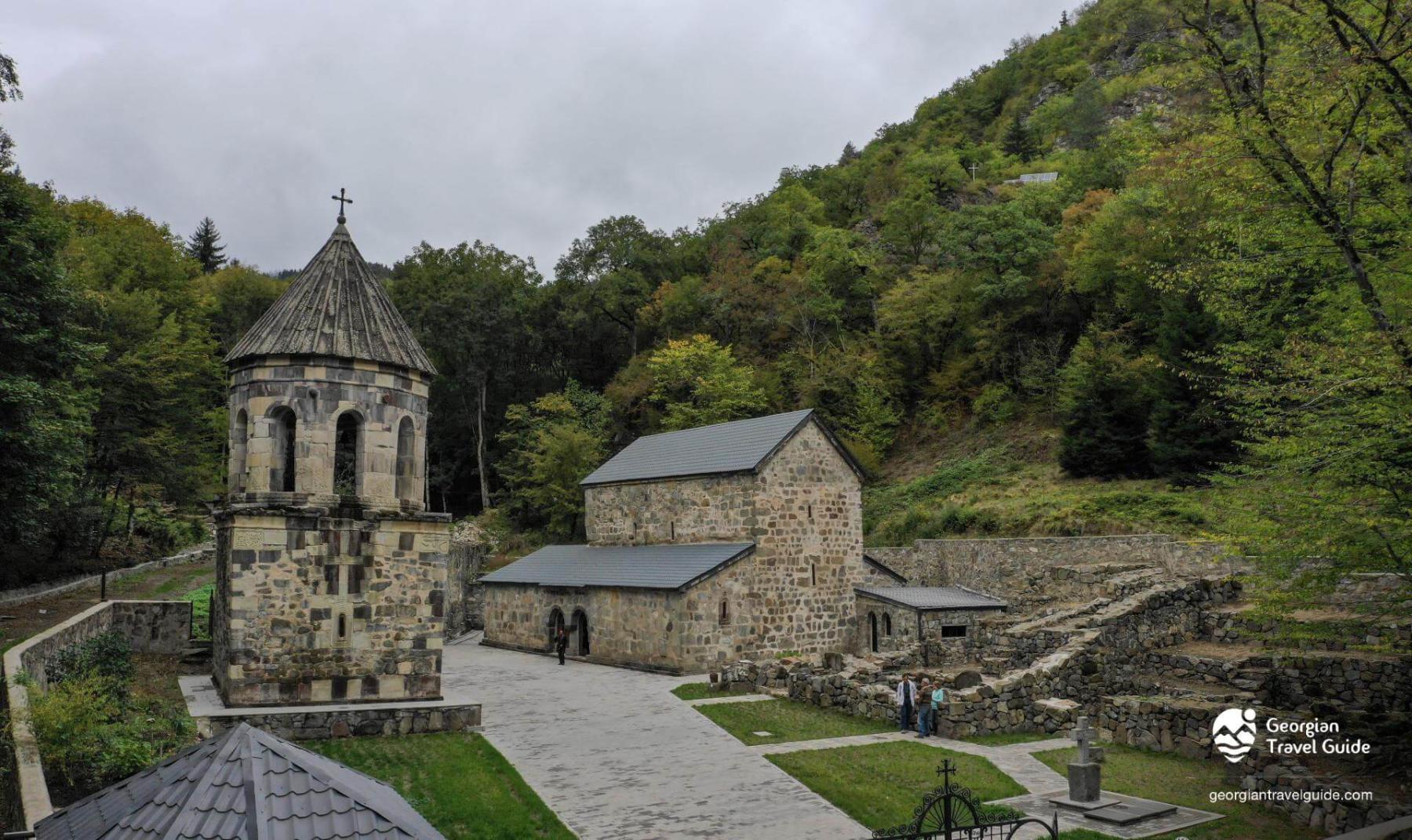 It is notable that the church is tolerant to other confessions. As evidence of this fact, you can see peaceful coexistence with the Catholic, Jewish, Armenian-Gregorian, German-Lutheran and Muslim communities, despite this fact Georgian people have always kept and still keep their faith to their religion. Pioneers who proclaimed Christianity in Georgia around 1st century CE were Saints Simon and Andrew the Apostle, however it became an official religion in the 4th century and is related to St. Nino. Our country adopted Christianity in 327 and with that became one of the first Christian countries.
Nowadays Georgia is proud of its rich and unique religious structures which nowhere else seem to be seen. We created religious tour packages in order to let our Pilgrims visit special and major religious monuments of Georgia.
Where is Georgia Located?
Georgia is an incredible transcontinental country located at the intersection of Eastern Europe and Western Asia, at the eastern end of the Black Sea. The majority of its territory lies within the South Caucasus Mountains, while a portion of it is situated in the North Caucasus. It is bordered by Turkey and Armenia to the south, Azerbaijan to the east, and Russia to the north.
Georgia's total area is 69,700 km2, with 46% located at an altitude between 0-1000 m. The Black Sea shoreline shapes much of Georgia's eastern border, providing a humid subtropical climate for its coastal zone. The Greater Caucasus Mountains dominate much of the landscape in the northeast, making for an incredible landscape full of diverse beauty. Georgia is a unique country at an important crossroad between Europe and Asia.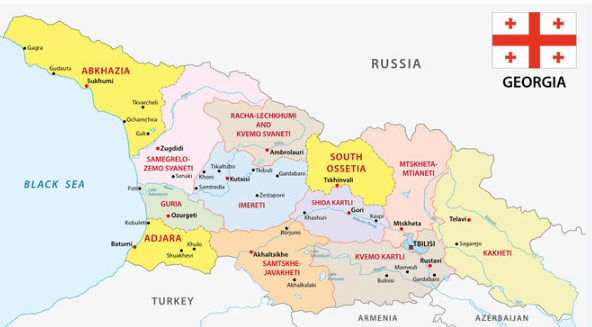 Georgia offers a variety of natural attractions, such as the Caucasus Mountain range, Black Sea coastline, curative climate and mineral waters, national parks and UNESCO World Heritage Sites. It is a self-contained country boasting diverse culture and heritage. With its unique geographical position, Georgia is truly a hidden gem waiting to be discovered.
The Regions Of Georgia
Are you curious about the regions of Georgia? From Guria to Shida Kartli and everywhere in between, we'll take a look at each region and explore their unique features. So grab a cup of tea and get ready to learn about the fascinating regions of Georgia!
Guria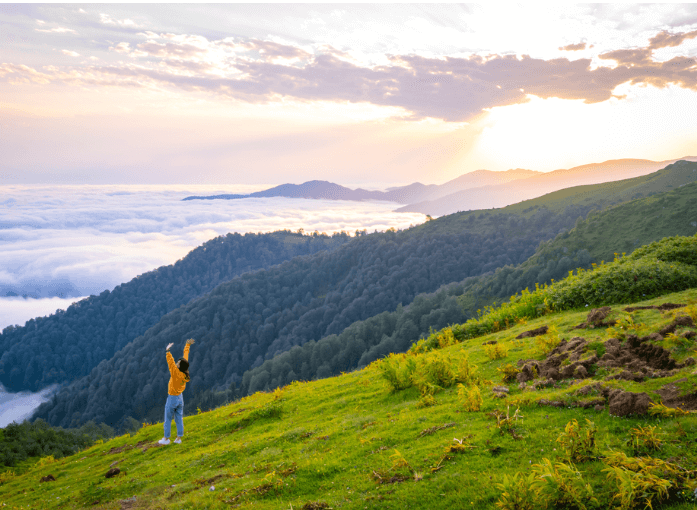 The Guria region of Georgia is a beautiful area located in the southwestern part of the country. This area is known for its lush vegetation, stunning landscapes, and historic monuments. It is also home to some fascinating cultural traditions, making it an ideal destination for those looking to get away from it all and experience something truly unique. In this blog post, we explore the culture and history of the Guria region of Georgia.
Adjara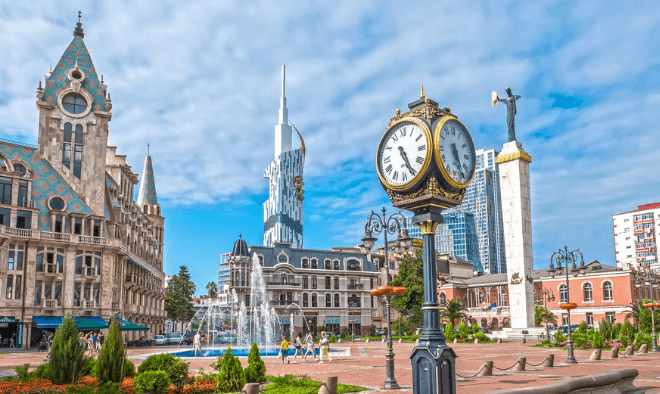 Adjara is one of the most beautiful regions in Georgia. From its stunning mountain views to its amazing beaches, it has something for everyone. This blog post will take you through some of the best places to visit in Adjara and what makes it such a special destination.
Imereti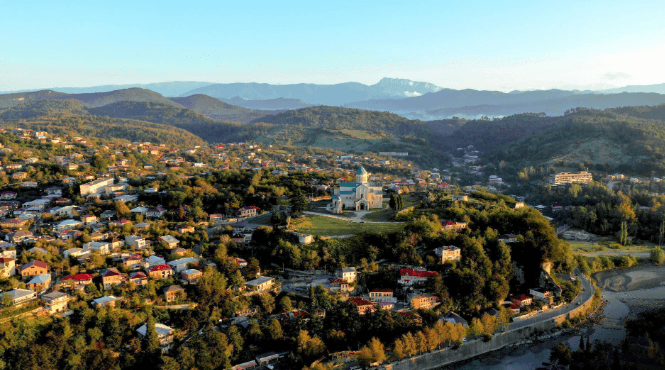 The territory of Imereti was home to the ancient west Georgian kingdom Egrisi from late antiquity through early Middle Ages. In 523 AD, its king declared Christianity an official religion for Egrisi. Imereti was a part of the unincorporated Georgian Kingdom from 975-1466. Imereti was an independent kingdom since the disintegration of its 15th century.
Kakheti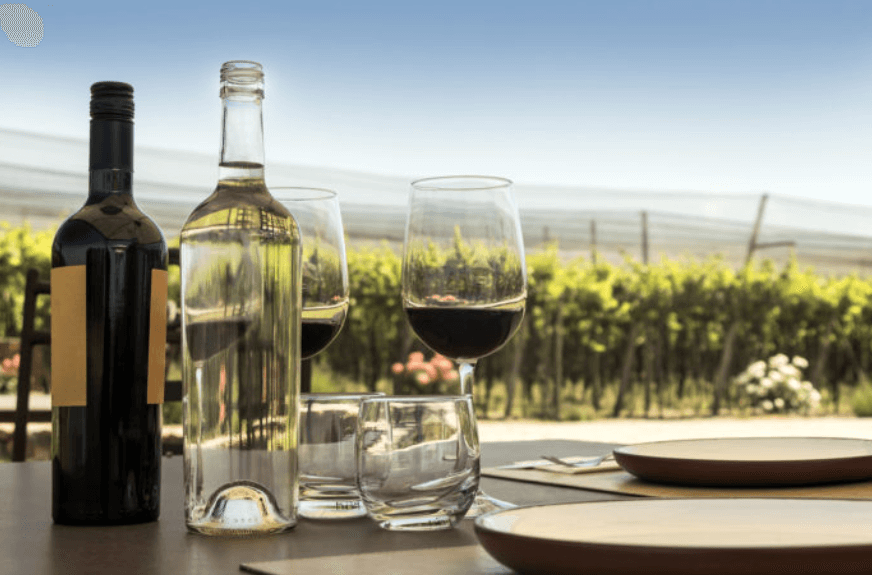 Kakheti was an Independent principality It was established at the close of the eighth century. It was incorporated in the united Georgian Kingdom At the start of the 11th century, it was for less than a decade. The Georgian King was established only in the beginning of the twelfth centuries. David the Builder Kakheti was successfully incorporated into his Kingdom.
Kvemo Kartli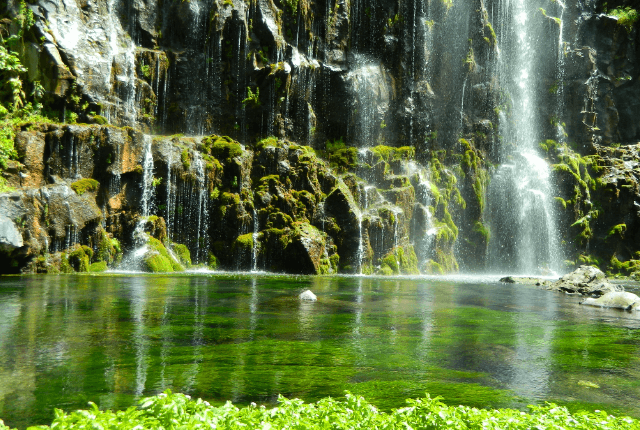 This region is the most economically developed in Georgia. After Tbilisi The region ranks second in industrial production. It covers an area of 6528km2, which is 10% of Georgia's territory. It is also the fourth-largest region in terms of area.
Samegrelo-Zemo Svaneti
Two sections of the northeasterly line are used to traverse Samegrelo-Zemo Svaneti latitude And longitude . You can split the Samegrelo-Zemo Svaneti Mkhare into two historical regions. Svaneti, Samegrelo. The Egrisi mountain range is located in the northern portion of Samegrelo. Just next to the Egrisi mountain range of Samegrelo are the municipalities of Chkorotskhu and Martvili.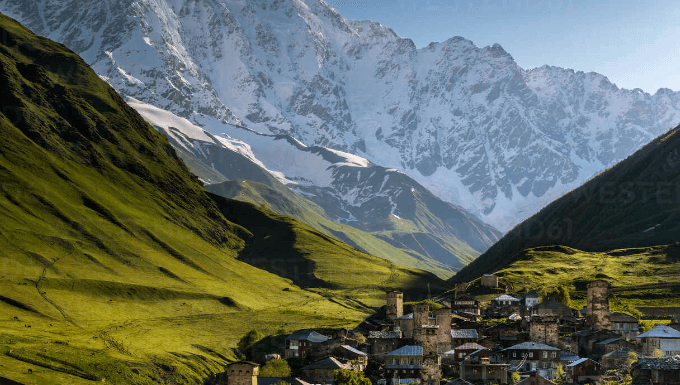 Racha-Lechkhumi and Kvemo Svaneti
The least populated area in the nation, Racha-Lechkhumi and Kvemo Svaneti is a region in northwest Georgia with a population of 28,500. Its nominal size is 4,954 km2,of which Georgia de facto controls 4,600 km2 . The remaining territory is largely controlled by South Ossetia.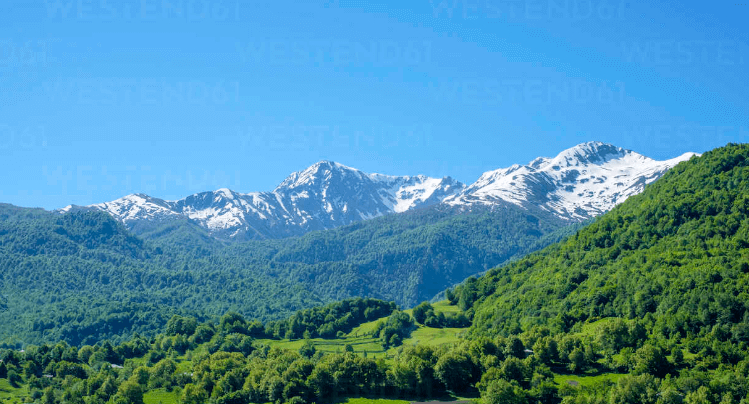 Samtskhe-Javakheti
Current division of Georgia into "regions." Shevardnadze The government of the mid-1990s was partly a response to the secession Of Abkhazia The South Ossetia conflict. Samtskhe - Jaavakheti was formed by the combination of two traditional provinces. Meskheti (Samtskhe) And Javakheti .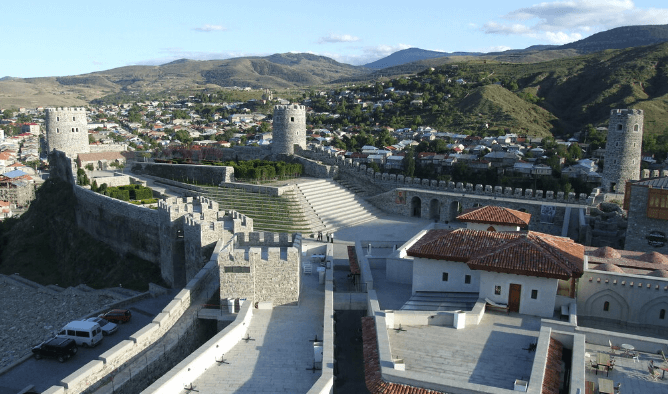 Shida Kartli
Eastern Georgia's Shida Kartli is a landlocked administrative area (Mkhare). Shida Kartli's historical and geographical region is centered on it. Shida Kartli is the eighth-largest Georgian region by land size, covering 5,729 square kilometers (2,212 sq mi). It is Georgia's seventh-most populous area with 284,081 residents. Gori, the capital and biggest city of Shida Kartli, is Georgia's fifth-largest city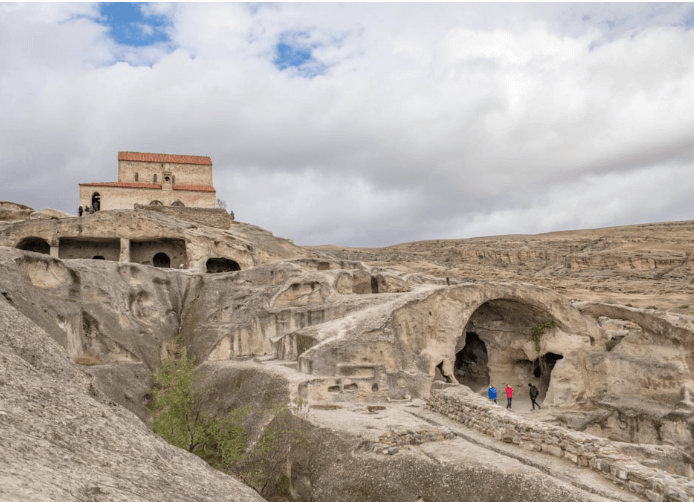 Popular Seasons and Tours
Explore the world and make amazing memories with your friends and family this year. Whether you're looking for a summer getaway or a winter adventure, we've rounded up some of the most popular seasons and tours for you to choose from. Get ready to plan your perfect vacation!
Spring - There are few rainy days in April during the warm and sunny spring. Springtime is the ideal time to go sightseeing, go on day trips, or go hiking in the lowlands of the nation.

Summer - Georgia experiences a dry and sweltering Summer. July and August are the finest months to hike the highlands and mountain regions of Georgia, as well as tour the coastal city of Batumi to swim in the Black Sea. Keep in mind that this time of year is also very hot in this region of the nation.

Autumn - Similar to spring but a little bit cooler. Trees of various colors and frost-covered fields adorn the landscape. Hiking in the lowlands and various mountain ranges for picturesque scenery is one of the best activities to do in Georgia at this time of year. Visit the coast to take advantage of September's final warm days and, more significantly, to partake in the harvest of wine grapes.

Winter - and, the same thing.When it snows in the city, it usually melts within a few days, leaving muddy streets. For stunning slopes covered in snow and enchanted forests, you can, however, travel to other areas of the nation. Ski resorts and participating in sports are the finest things to do in the winter. The ski season here runs till April.
Major cities
Tbilisi
Tbilisi is a vibrant, bustling city in the Republic of Georgia. From the ancient Narikala Fortress to the modern-day Peace Bridge, there are plenty of attractions to explore and experience in this capital city. In this blog post, we'll take a look at all that Tbilisi has to offer and why it should be on your list of must-visit destinations.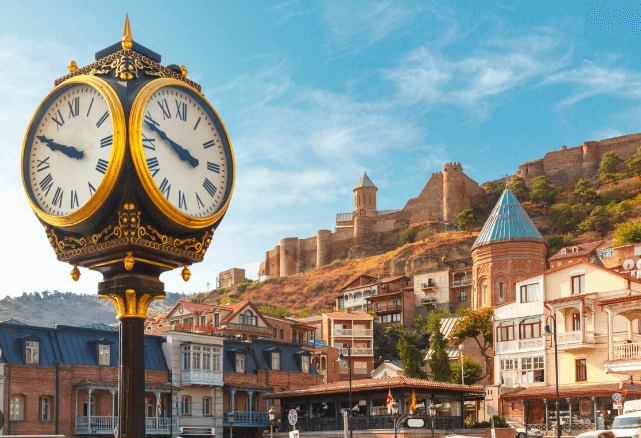 Batumi
Batumi, the seaside city of Adjara, Georgia, is a hidden gem waiting to be discovered. This vibrant and lively city offers something for everyone: stunning nature, delicious cuisine, charming architecture, and an array of cultural activities. Whether you're looking for a relaxing beach holiday or a fun-filled adventure in the Caucasus region, Batumi has it all! Read on to find out why this stunning seaside city should be top of your list when planning your next trip!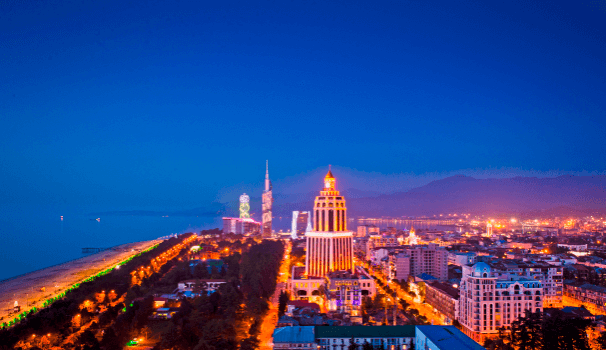 Mtskheta
Welcome to Mtskheta, the historical city of Georgia! This ancient city is home to some of the most important cultural and religious sites in the country. From its rich history to its beautiful scenery, this city is a must-visit destination for any traveler. In this blog post, we'll take a look at some of the top attractions in Mtskheta and explain why it's such an incredible place to visit.
Zugdidi
Discover the beautiful city of Zugdidi, located in the western region of Georgia. With its rich cultural heritage and stunning natural landscape, this historic city is a great destination for any kind of traveler. From its ancient churches and cobblestone streets to its vibrant nightlife and delicious cuisine, there's something for everyone in Zugdidi.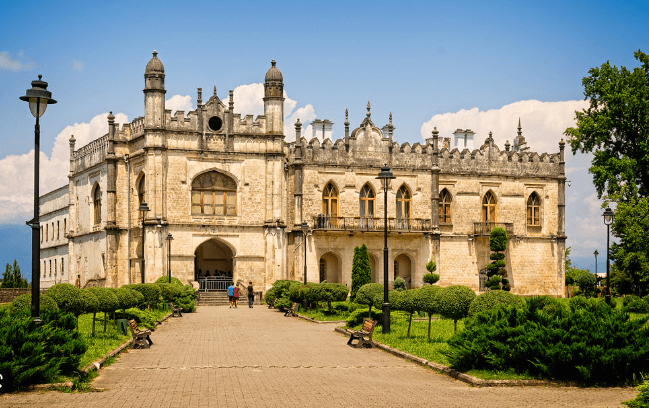 Major rivers
Mtkvari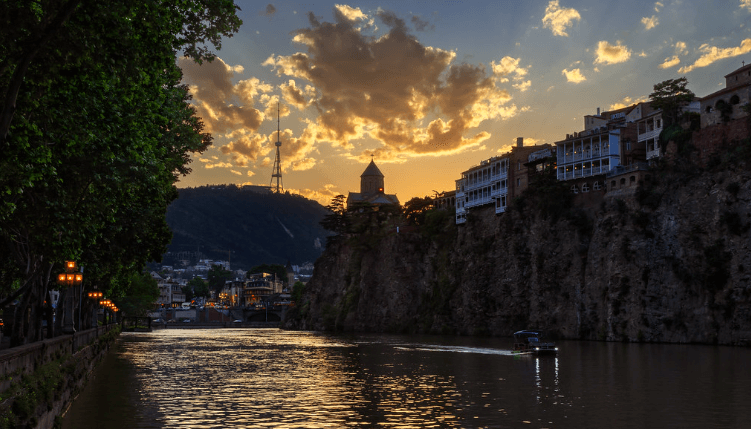 The Mtkvari River is the lifeblood of Georgia, running through the capital city of Tbilisi and beyond. It's an important source of water for many Georgians, and it's also a stunning natural wonder. If you're looking to explore this beautiful river and its surroundings, then this blog post is for you!
Rioni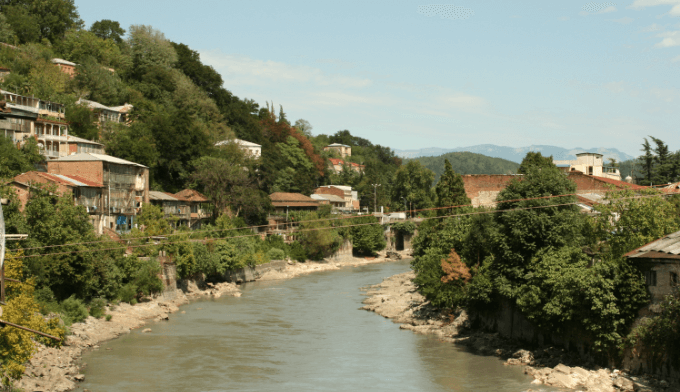 The Rioni is the longest River entirely contained within Georgian territory. The river's drainage area is approximately 13,400 square kilometers long. It begins north of the village of Oni, at a height of 2,960 meters on the southern slopes of the Caucasus Mountains.
Alazani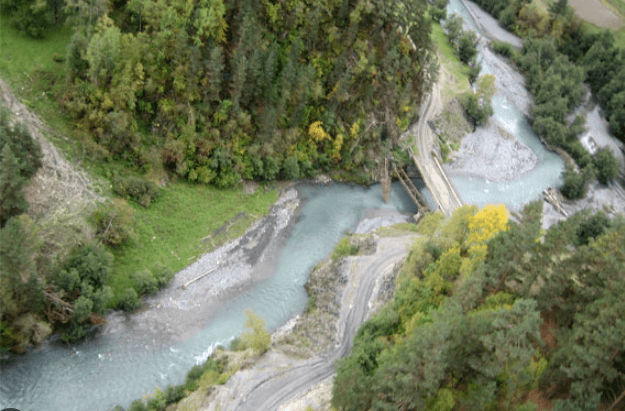 The Alazani River is a major waterway in Eastern Georgia, running through parts of Kakheti and Kartli regions. It is the largest river in Georgia, with a length of 224 km, and it forms part of the border between Georgia and Azerbaijan. In this blog post, we will explore the history and significance of the Alazani River, as well as its importance to Georgian culture today.
In conclusion
Archeotour is here to provide you with a unique experience – we offer a full range of services, from custom-made tours to specialized research. Our experienced team is ready to take your journey into the past and make it an unforgettable one.
This innovative travel service offers comprehensive tours of historical sites and cultural centers around the globe for all types of travelers.