2023 Georgia Calendar: Festivals, Holidays & Milestones to Plan Your Trip Around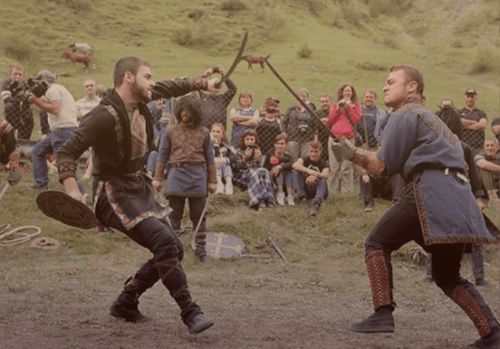 Top 20 Georgian Festivals and Holidays:
If you're looking to explore one of the country's beautiful regions, be sure to schedule a trip to Georgia in the year 2323. From ancient history and heritage to captivating natural wonders, there is much to explore in this picturesque state. While some of the highlights may be more publicly known, others are less well-known and can offer some great experiences for tourists.
Georgian people love holidays and they always try to celebrate them as finely as possible. They love to make some traditional dishes, have guests, drink some of the amazing Georgian wine and they just have some of the amazing time.
Georgians Especially love Guests! no matter who you are, from where you are - we will take you as a family and respect as much as possible!
Here are some of the Holidays and Festivals Georgians Celebrate that you mustn't miss!
1)Tbilisoba
Date: Throughout October (2023 dates TBC)
The largest occasion on Georgia's cultural calendar is Tbilisoba. The two-day celebration, which features pop-up handicraft bazaars, vintage vehicle displays, big band performances, folk dance, and more, completely takes over the city.
Tbilisoba honors the variety of the city and features foods and customs from all over Georgia. Typically, it takes place over a weekend in early October. There is no way you want to miss this!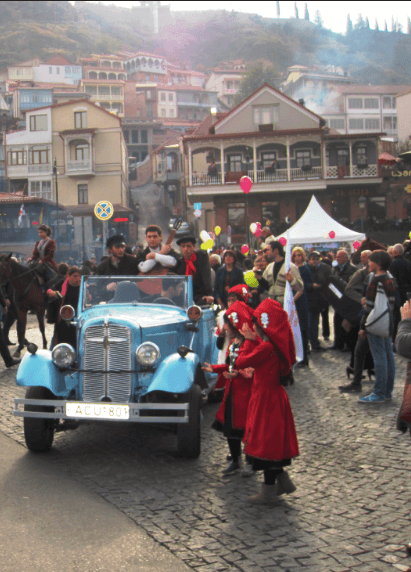 2)Svetitskhovloba
Date: October 14, 2023 (confirmed)
Every year on October 14, Svetitskhovloba (Mtskhetoba) is celebrated in memory of Georgia's previous capital, Mtskheta. In Georgia, it is a recognized national holiday.
The 11th-century Svetitskhoveli Cathedral is the focal point of celebrations that take place on the city sidewalks of Mtskheta. When compared to some other Georgian celebrations of a similar nature, Mtskhetoba has a more solemn air.
As part of the celebrations, the Catholicos-Patriarch holds a ceremony for visitors and a mass-baptism. A food market and musical and dance acts are held in the cathedral's square.
Check out our Tours at Mtskheta and Tbilisi, We guarantee you won't regret it!
3)Rtveli in Kakheti
Date: Early September until mid October (2023 dates TBC)
In Georgia, autumn is a lucky season, particularly in September when the yearly grape harvest starts. The Kakheti area of eastern Georgia takes the lead and begins the Rtveli with mass picking activities, grape pressing, feasting, song, and dance.
In 2022, some Kakheti vineyards experienced a late August harvest commencement. Events have already been scheduled beginning the weekend of September 3/4.
During the harvest season, which lasts until early October in the east and until November in the west, the entire nation is enveloped in a celebratory mood. (see the next section).
Read my comprehensive guide to Rtveli in Georgia for more details, which includes a roster of wineries that offer special events as well as Rtveli Wine Tours in Kakheti
4)Rokva Music Festival
Date: Late July (2023 dates TBC)
An annual music event called Rovka takes place in Racha's mountain resort of Shovi. It took place over the weekend of July 29–31 in 2022.
For three days, dozens of regional and international musicians perform live music outdoors on stages, with a focus on alternative and electronic genres.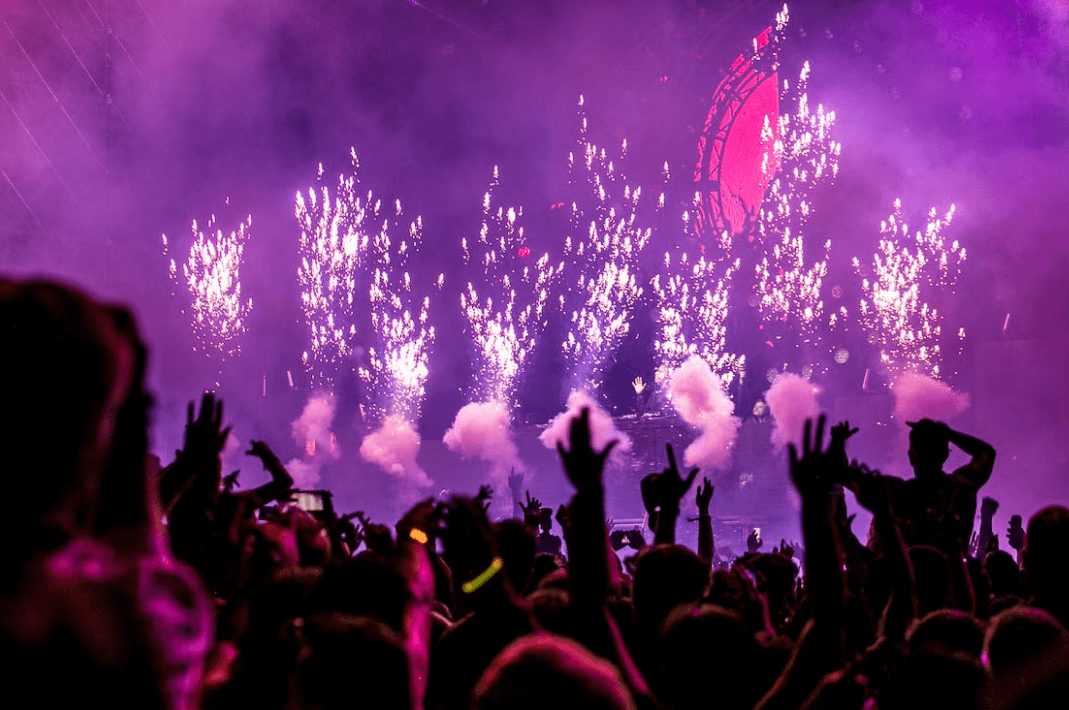 5)Art-Gene Festival
Date: Mid to late July (2023 dates TBC)
Every summer, the Open Air Museum of Ethnography in Tbilisi hosts the Art-Gene Festival. The event took place in 2022 over two weekends (a total of six days), from July 15–17 and July 22–24.
This wonderful outdoor museum features traditional homes that have been moved from all over Georgia; during festivals, it comes to life with regional wine-making exhibits, cooking demos, and traditional crafts.
The focus is on folk music, crafts, modern art, and performance. The Sukhishvili National Ballet typically makes a showing during the festivities, which last from late afternoon to early evening.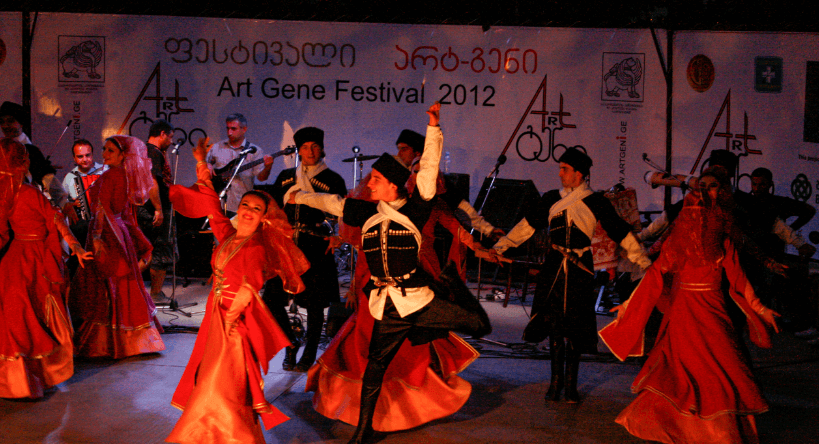 6)WineExpo Georgia
Date: Mid July (2023 dates TBC)
The only foreign trade show for wine and spirits in the Caucasus, WinExpo is now in its fifteenth year. There will be about 100 exhibitors, including tiny family wineries.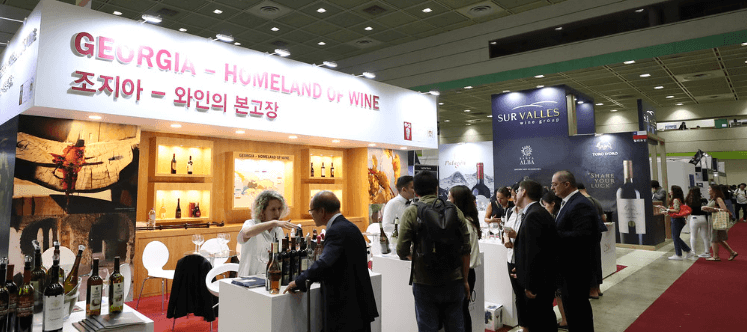 7)Lomisoba
Date: June 7, 2023 (confirmed)
The annual Lomisoba festival, which combines pre-Christian, pagan, and Christian customs, takes place in Lomisi, a village in the Greater Caucasus adjacent to South Ossetia (Tskhinvali/Samachablo), on the seventh Wednesday after Easter.
Due to the festival's controversial sheep sacrifice component, animal rights advocates frequently stage protests on this day. Before you attend, read this first-person description of the event.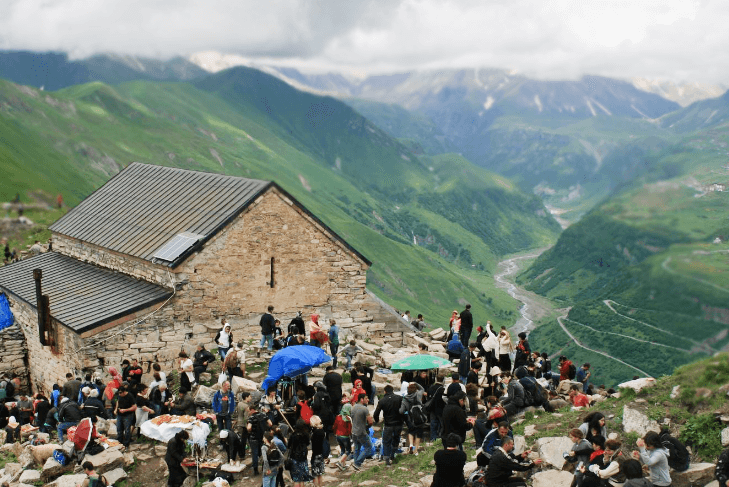 8)Indepedence Day
Date: May 26, 2023 (confirmed)
Georgia observes Independence Day on May 26 as a national holiday. It honors the passage of the Act of Independence, which brought about the brief existence of the Democratic Republic of Georgia, in 1918.
There are celebrations all over the nation. A portion of Rustaveli Avenue in Tbilisi has been blocked off for a military parade, a sizable food and craft market, live music, and fireworks.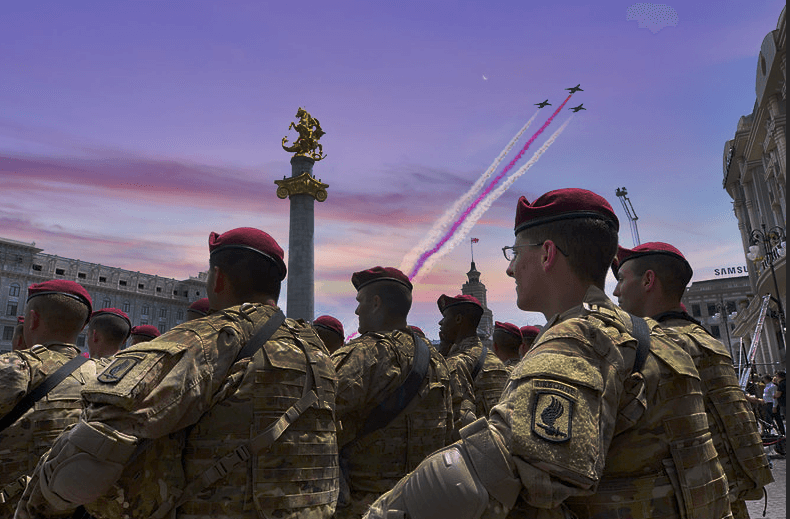 9)Kutaisoba
Date: May 2, 2023 (confirmed)
Throughout the warmer months, oba "day of" celebrations are performed in Georgia for various cities, towns, and villages. Gviriloba, also known as Kutaisoba, the first significant celebration of the year, takes place in Kutaisi on May 2.
With stages for live music and dance performances as well as pop-up markets showcasing Imeretian cuisine and drink, Gviriloba honors all things Kutaisi.
The custom dates back to the early 20th century, when schoolgirls in Kutaisi sold chamomile (gvirila) flowers to collect money for TB patients. This explains why many festival attendees have flowers in their tresses.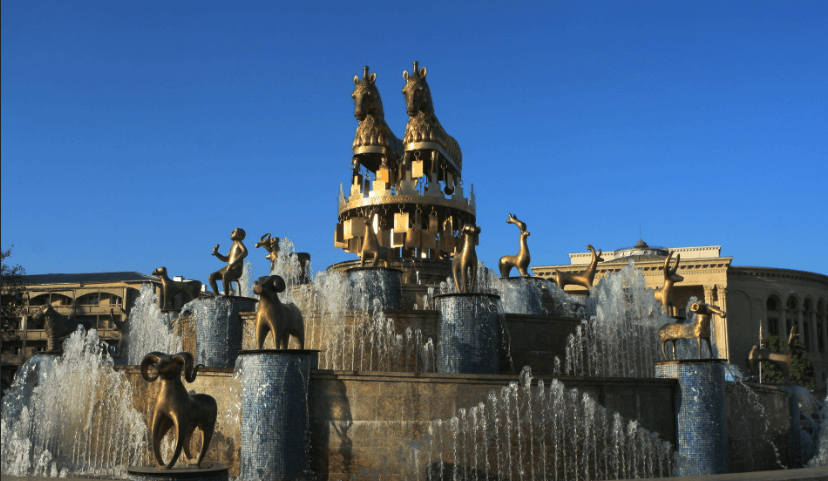 10)Ortodox Easter
Date: April 16, 2023 (Easter Sunday)
In Georgia, Easter is one week delayed and is preceded by 40 days of strict fasting. The nation's most significant religious festival is this one. Orthodox celebrations revolve around the midnight service, which starts on Saturday night and lasts until early on Resurrection Sunday.
Eating sweet paska, a dense fruit confection that is available at most bakeries, is another Easter custom in Georgia. At regional markets in Tbilisi and elsewhere, visitors can see colorful exhibits of dyed eggs, bundles of madder root, and patches of wheatgrass being sold.
These are all typical Easter decorations that people put up in their homes.
In my introduction to celebrating Easter in Georgia, you can find out more about Orthodox customs and how to participate.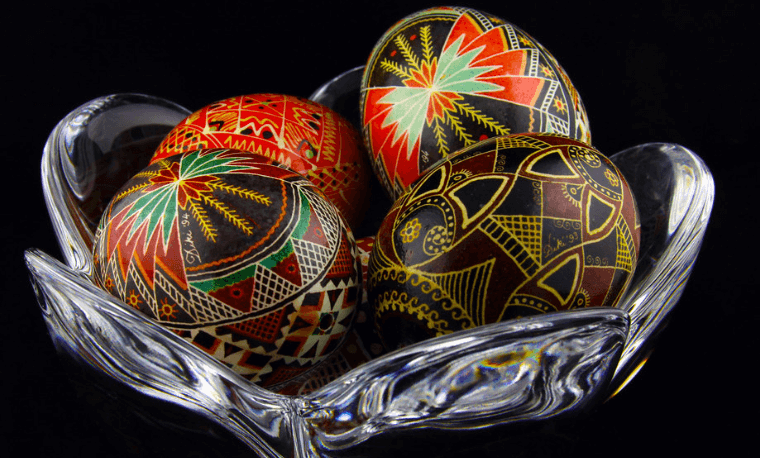 Date: First Saturday of August (2023 dates TBC)
At the region's yearly cultural celebration, Tushetoba, Tush customs like horseback riding and khinkali making are displayed.

Along with folk song performances, Tushetian embroidery and felt work demos, and other festivities are included in the program, which is set against a background of stone towers and mountain views.

Typically, dates are decided upon a few weeks beforehand. For information, like Tusheti National Park on Facebook.
12)Shuamtoba
Date: First weekend of August (2023 dates TBC)
The Shuamtoba celebration, which honors the history of the area, is held in Beshumi in Upper Adjara. Similar to Tushetoba, it includes horse racing, folk music, local cuisine, wine, and a showcase of traditional clothing.
Beshumi is situated 4 hours from Batumi or 2 hours from Akhaltsikhe.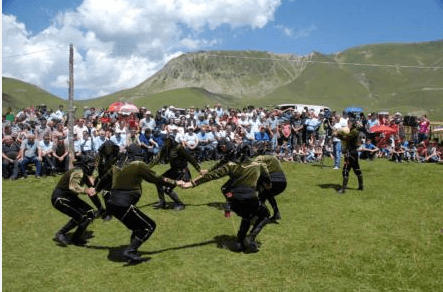 Photo from: Visit Georgia

13)Lelo
Date: April 16, 2023 (confirmed)
The Lelo Burti festival is a unique occasion held in the Guria region every Easter Sunday. Two communities, Zemo and Kvemo Shukhuti, engage in a full-contact, rugby-like ball game in which they compete against one another.
A 16 kg ball constructed of sand and dirt that has been soaked in wine is used to play Lelo Burti. The object of the game is to throw the ball 500 meters to the stream in the opposing town. The village that crosses first is deemed the winner, and they keep the trophy for the following year.
The festivities also include live music, food, and a market with regional goods.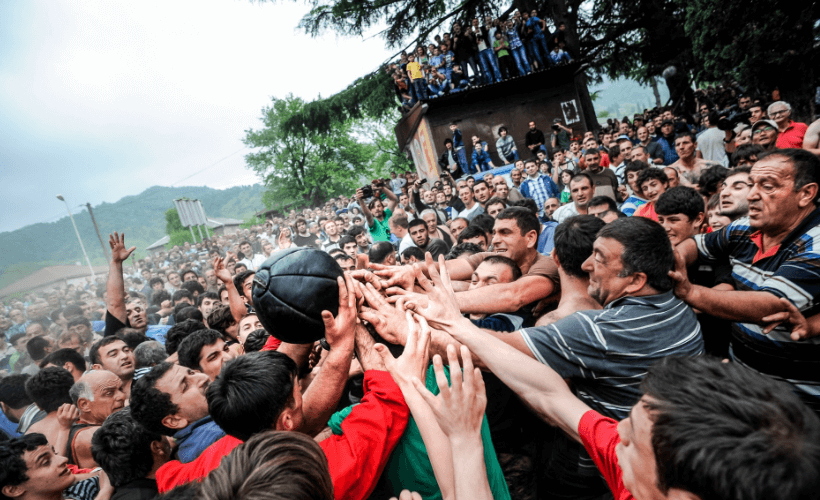 14)Georgian Street Food Festival
Date: Every weekend in June
This food event, which Taste Tbilisi organizes, is now in its fourth year. On Saturdays and Sundays from 2pm until late, a large number of sellers congregate in Dedaena Park close to the Dry Bridge Market. You can expect to consume international cuisine, Georgian street food, and of course, lots of wine.
Also, We know how much you love Georgian food and if you are interested in How to make the most delicious khachapuri - Check out our Masterlass of Khachapuri!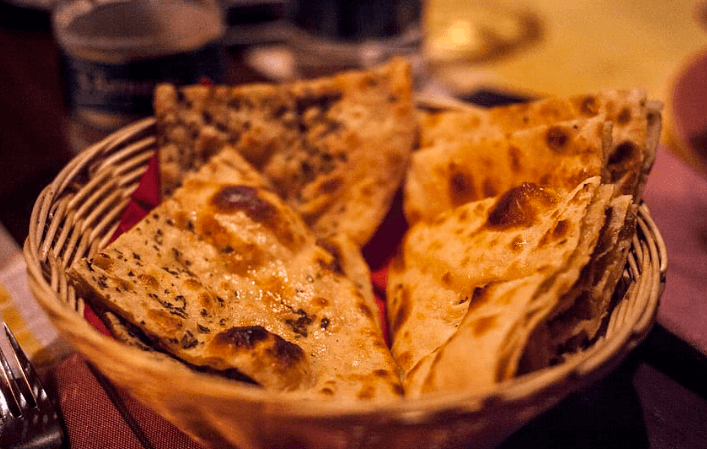 15)Black Sea Jazz Festival
Date: Mid August (2023 dates TBC)
One of Georgia's major jazz events, along with the Tbilisi Jazz Festival, is the Black Sea Jazz Festival, an annual international jazz festival hosted in Batumi and nearby locations on the Black Sea coast. The event was started in 2007.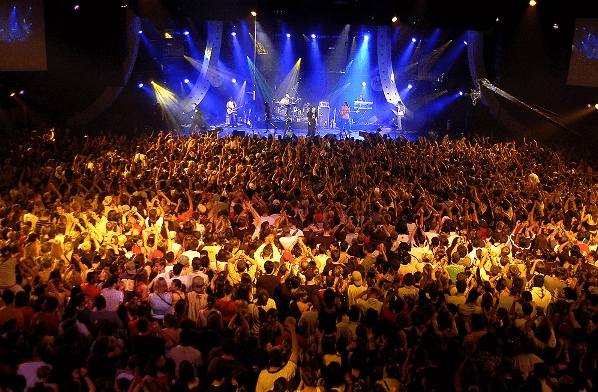 16)Doghi in Bakhmaro
Date: August 6, 2023 (confirmed)
The Bakhmaros Doghvi, also known as the "Bakhmaro Cup," is a horse racing event that takes place in Bakhmaro, one of Guria's two high mountain towns. Riders from all over Guria assemble to put their skills to the test by racing around the peak in a circle.
The occasion falls on the Feast of the Transfiguration and signals the conclusion of high summer.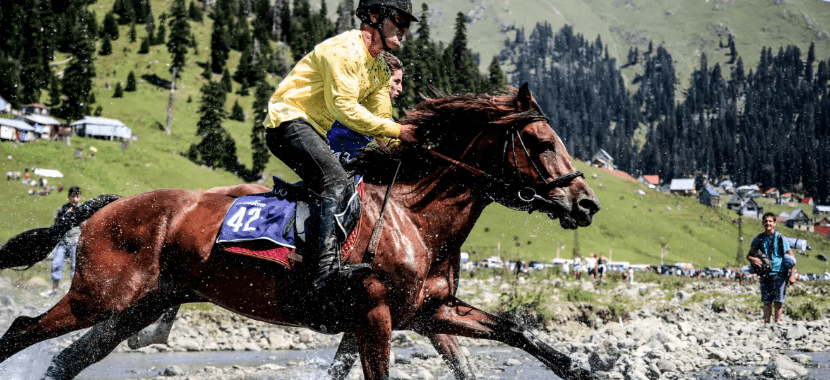 Photo Source: Travel Georgia
17)Shatiloba
Date: Late August/early September (2023 dates TBC)
The historic mountain region of Khevsureti north of Tbilisi gets its turn to celebrate local culture with Shatiloba, a festival held in the area's oldest village, Shatili.
Khevsur stone houses are recruited to host the fair, which includes folk song and dance, craft displays, food, horse riding and wrestling.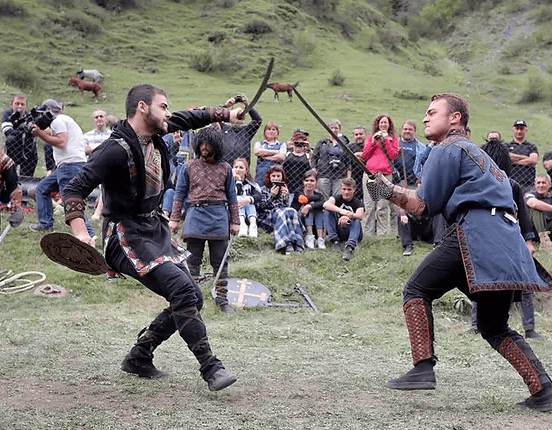 photo source: Expert guides Georgia
18)Tsinandali Festival
Date: August 31-September 10, 2023 (confirmed)
Since 2019, the ancient Chavchavadze Estate outside Telavi in Kakheti has hosted the Tsinandali Festival, one of Georgia's most renowned music events.
World-class classical performers from all over the world, as well as composers, conductors, and academics, will perform on outdoor stages and halls for ten days. Young musicians from the Caucasus will have the chance to "explore the world of music and further their musical education" through the event.
The festival is free to attend and features a full schedule of musical performances and other activities with a wine and music motif.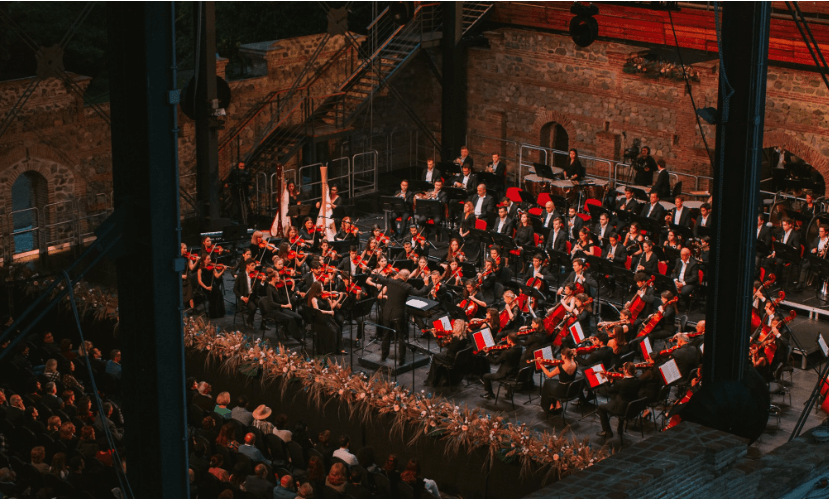 Photo from: tsinandali festival
19)Bread Festival
Date: Late October (2023 dates TBC)
The Bread Festival is organized by the Samtskhe-Javakheti DMO and Elkana, a Georgian non-governmental organization (NGO) devoted to bio farming, and is held each fall on the grounds of Rabati Castle in Akhaltsikhe.
The day honors native Georgian wheat varieties, local legumes, artisanal cheeses, and other local foods by offering baking demos, an unlimited buffet of bread, traditional sweets like kada, and more.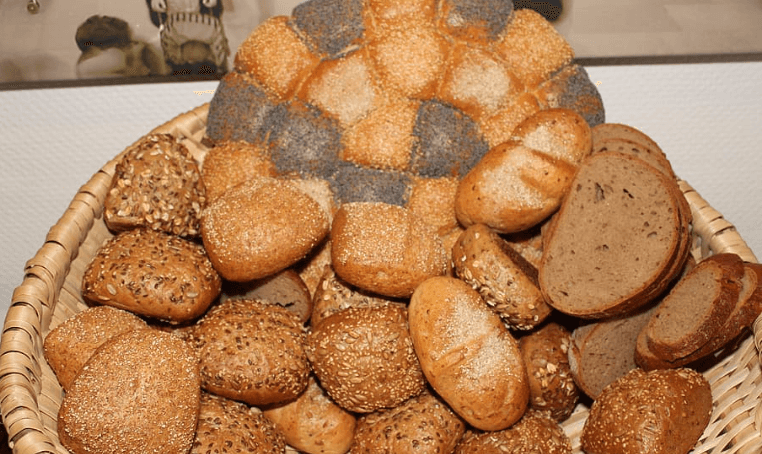 20)The Tusheti Transhumance
Date: Mid October
What rises must inevitably fall! In preparation for winter, shepherds from Tusheti return to the Alazani Valley with their vast flocks of livestock to spend the colder months there.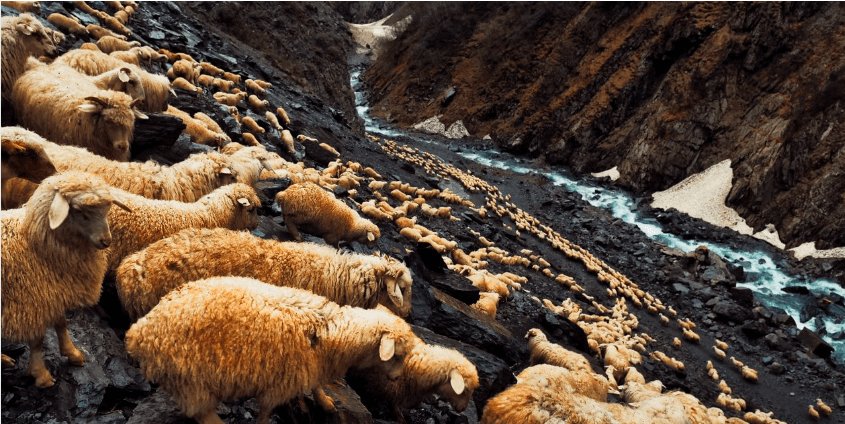 Why are Cultural Festivals and Holidays So Important?
Georgia is a land of ancient traditions, rich history, and diverse culture. The country's festivals and holidays showcase its unique heritage and bring together people from all walks of life. From the colorful Tbilisi Open Air festival to the solemn celebration of St. George's Day, Georgian festivals offer an opportunity to experience the local way of life and immerse oneself in the country's lively community.
The significance of Georgian festivals lies not only in their entertainment value but also in their ability to preserve cultural identity. The traditions that are passed down through generations come alive during these celebrations, with each region showcasing its distinctive customs and beliefs. For instance, the Alaverdi Cathedral Festival in Kakheti honors Georgia's Orthodox Christian roots while promoting local winemaking practices that date back to ancient times.
Moreover, Georgian festivals promote social cohesion by bringing together people from different backgrounds for a shared experience.
Active Communities
Festivals and holidays are the backbone of our society. These events bring people together, providing an opportunity to celebrate, connect and create lasting memories. The vibrancy and excitement that permeates through these occasions are unparalleled, making them an essential part of our community's fabric.
The anticipation leading up to festivals and holidays creates a sense of excitement that is palpable. People begin to plan for these events weeks in advance, preparing decorations, meals or outfits- all in the name of celebration. The infectious spirit spills over into every aspect of life as well; people become more joyful and optimistic with their daily routines. In this way, festivals and holidays serve as a catalyst for bringing joy into our lives.
Beyond just fun-filled moments, festivals also promote social cohesion within communities.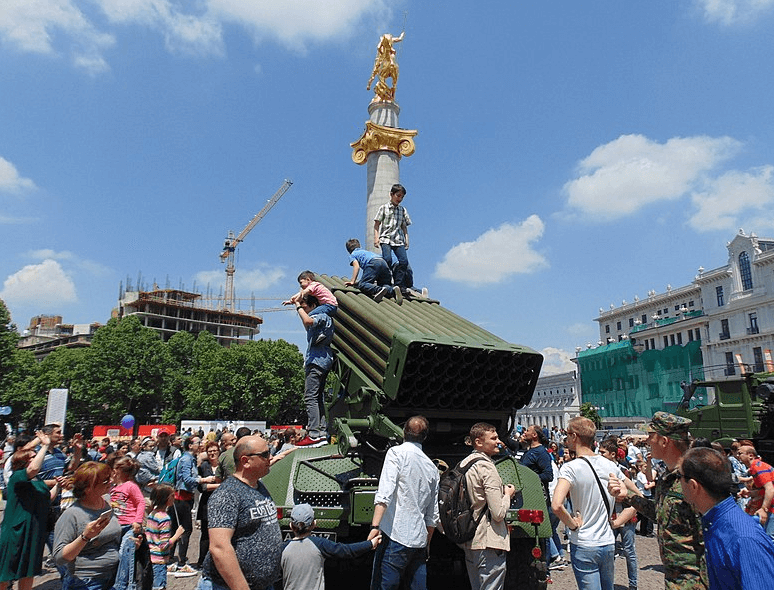 Economic advantages to the economy
Festivals and holidays play a crucial role in the economic development of a country. They provide an opportunity for businesses to generate revenue and create employment opportunities. During these periods, people tend to spend more money on shopping, traveling, and dining out, which in turn boosts the economy.
Similarly, retailers witness a surge in sales as shoppers flock to stores to purchase gifts for their loved ones. This increased spending translates into higher profits for businesses and ultimately contributes to the country's Gross Domestic Product (GDP).

Assisting in the development of jobs
As countries transition from the industrial model, and work based on physical labor, to a new model in which knowledge and creativity drive productivity and growth, economic opportunities generated by culture have taken on greater importance. Knowledge-based economies encourage ideas to spur innovation and generate value by developing specialized services and highly customized goods. For them to function well, information, technology, and learning are essential.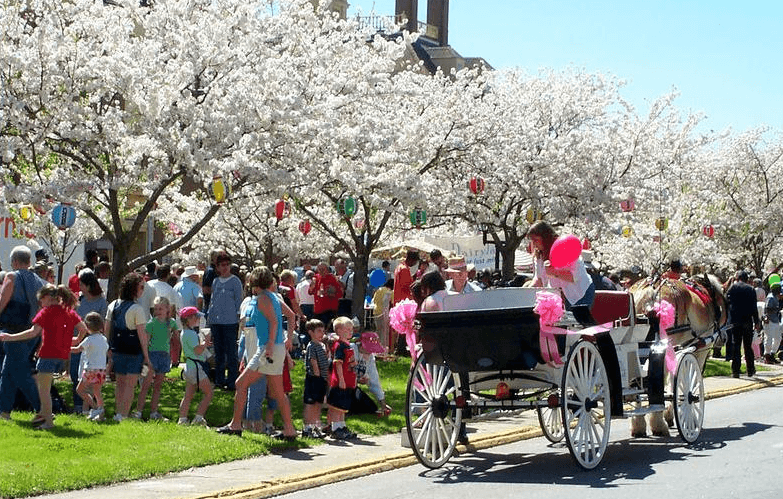 Support for tourists
The tourist sector in Georgia benefits greatly from culture, which helps to create jobs and promotes the growth of infrastructure.
Cultural tourists are drawn to Georgia by the numerous festivals and events held there each year, as well as the museums, art galleries, and historic sites in the state.
Internal advantages
People can gain from participating in culture in a variety of ways, some of which are very particular. They can offer emotionally and intellectually moving experiences, whether pleasant or unsettling, that inspire celebration or reflection. They are a source of wonder and pleasure. Additionally, culture serves as a vehicle for creative expression, personal identity formation, and the improvement or preservation of a feeling of place within a community.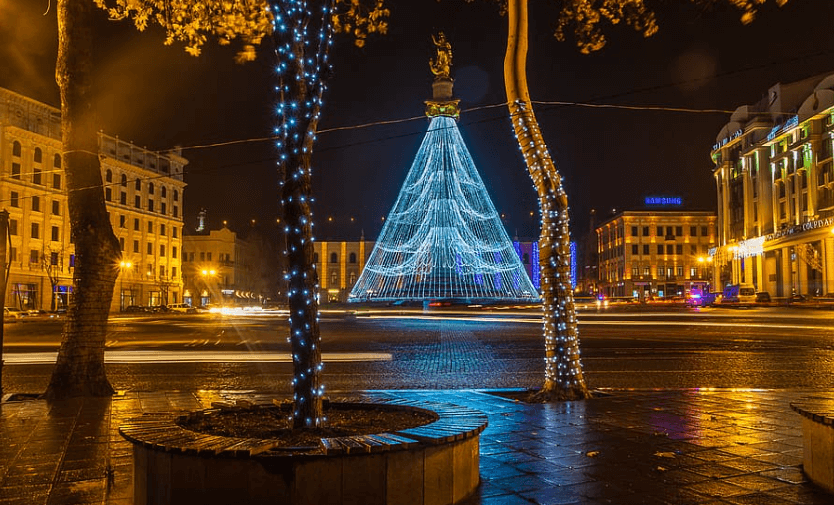 Enhanced learning and important future abilities
Cultural heritage increases educational and lifelong learning possibilities, including the ability to comprehend history. The cultural heritage industry in Ontario creates learning materials and instructional products for museums that are based on built heritage and cultural landscapes.
Public libraries play a significant role in boosting educational opportunities and literacy, closing the digital gap, promoting lifelong learning, and preparing people for employment in the knowledge economy as trusted community hubs and centers of knowledge and information. It has been demonstrated that involvement in library activities enhances cognitive skills and literacy.
In conclusion
In conclusion,festivals and holidays in Georgia are important not only for the county, but also for the people. They provide a sense of community and a time to come together. They offer an opportunity to celebrate heritage and culture, while also helping to promote economic development.
Archeotour is committed to providing personalized service, and we tailor our tours to meet the needs and preferences of each traveler. We believe that traveling is about creating unforgettable memories, making new friends, and discovering the beauty of the world we live in. Come join us and discover the best that Georgia has to offer with Archeotour. Contact us today at info@archeotour.ge or call us at (995) 593 272 436 to book your tour.