Top 10 Places to Spend Valentine's Day in Tbilisi
content
1.Valentine's Day in Tbilisi
2.Places for romantic dinner on Valentine's Day in Tbilisi
3.Romantic Locations for Nature lovers
4. The origin of Valentine's Day
5. Valentine's day - Things to do list
6.Conclusion
Valentine's Day in Tbilisi
For those who already know Tbilisi and its spots it will be easy to find place for Valentine's day, But for those who are new here and still learning about this place,
We will guide you to find great locations where you will spend time.
Do you and your loved one love nature and spend time in natural places? Then, There are places for green and nature lovers.
Locations for Nature lovers
1.Tbilisi botanical Garden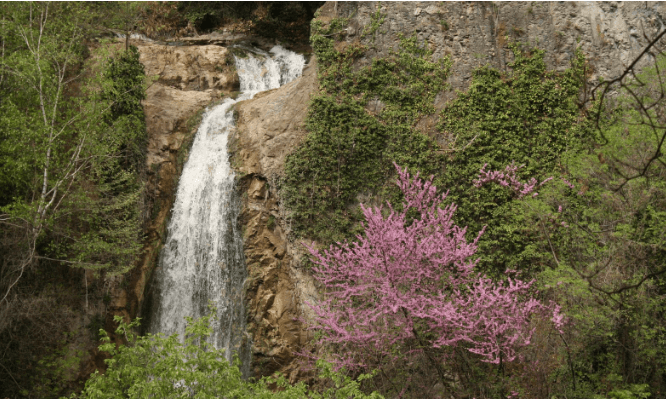 Georgia's capital, Tbilisi, is home to the National Botanical Garden of Georgia, formerly known as the Tbilisi Botanical Garden. It is situated in the Tsavkisi-Skali Gorge at the southern foothills of the Sololaki Range (a spur of the Trialeti Range). Its 161 hectares are home to a collection of more than 4,500 taxonomic groupings.
2.Gardenia Shevardnadze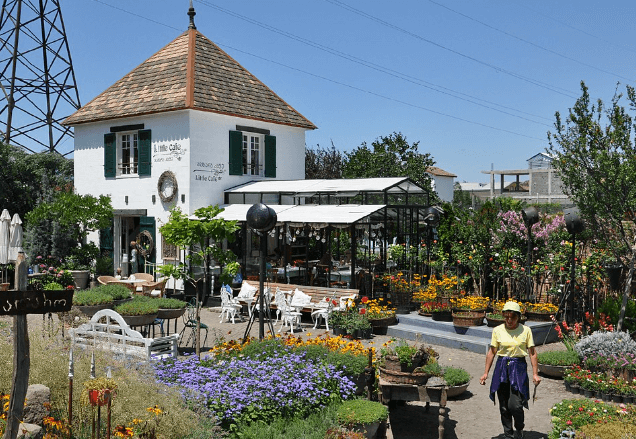 It's like entering the Garden of Eden when you enter Gardenia Shevardnadze's grounds. Sculptured flower-filled beds and spherical clay pots filled with succulents and aloes are interspersed with a maze of gravel paths. A little lake with a pair of squawking geese may be found at the back of the garden. Beyond that, a row of magnificent homes, each with stained glass windows and wooden balconies, is framed by fields of flowers and herbs that are put out like a patchwork quilt. Compared to the other homes and vacant lots on the block, it stands out sharply.
3.Lisi Lake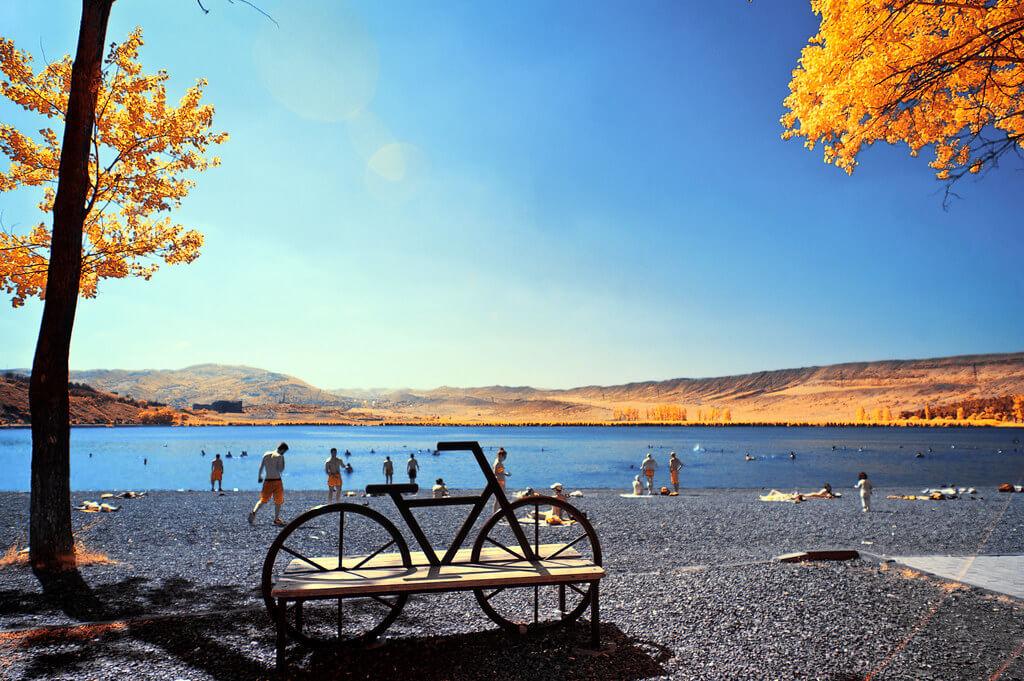 Around the lake, there is infrastructure including three kilometers of walking and cycling trails, open-air cafe-bars, and areas for kids' amusement and sporting events. Bicycle rentals are available at a number of on-site locations. Children can climb on a climbing wall as well. Near the lake, there is a beach where you can sunbathe. Around the wooded region, there are numerous picnic places.
For those who enjoy fishing and water sports, the lake is one of the most well-liked resting spots. The lake is close to a sulfur bath as well.
4.Dzveli Tbilisi Sulphur Waterfall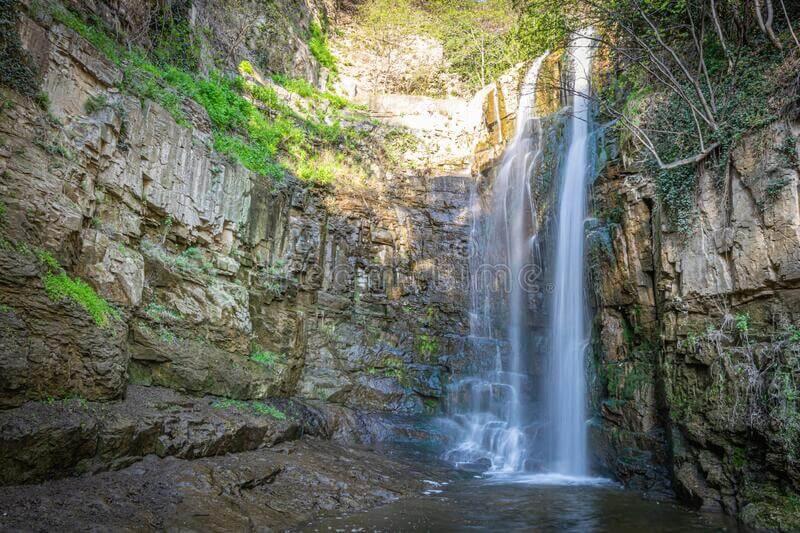 Despite its diminutive size, Leghvtakhevi Waterfall offers charming surroundings and a charming bridge. This is such a lovely area to sit back, unwind, and get away from the rush of the city. Grab a coffee or an ice cream and relax for a while.
Places for romantic dinner on Valentine's Day in Tbilisi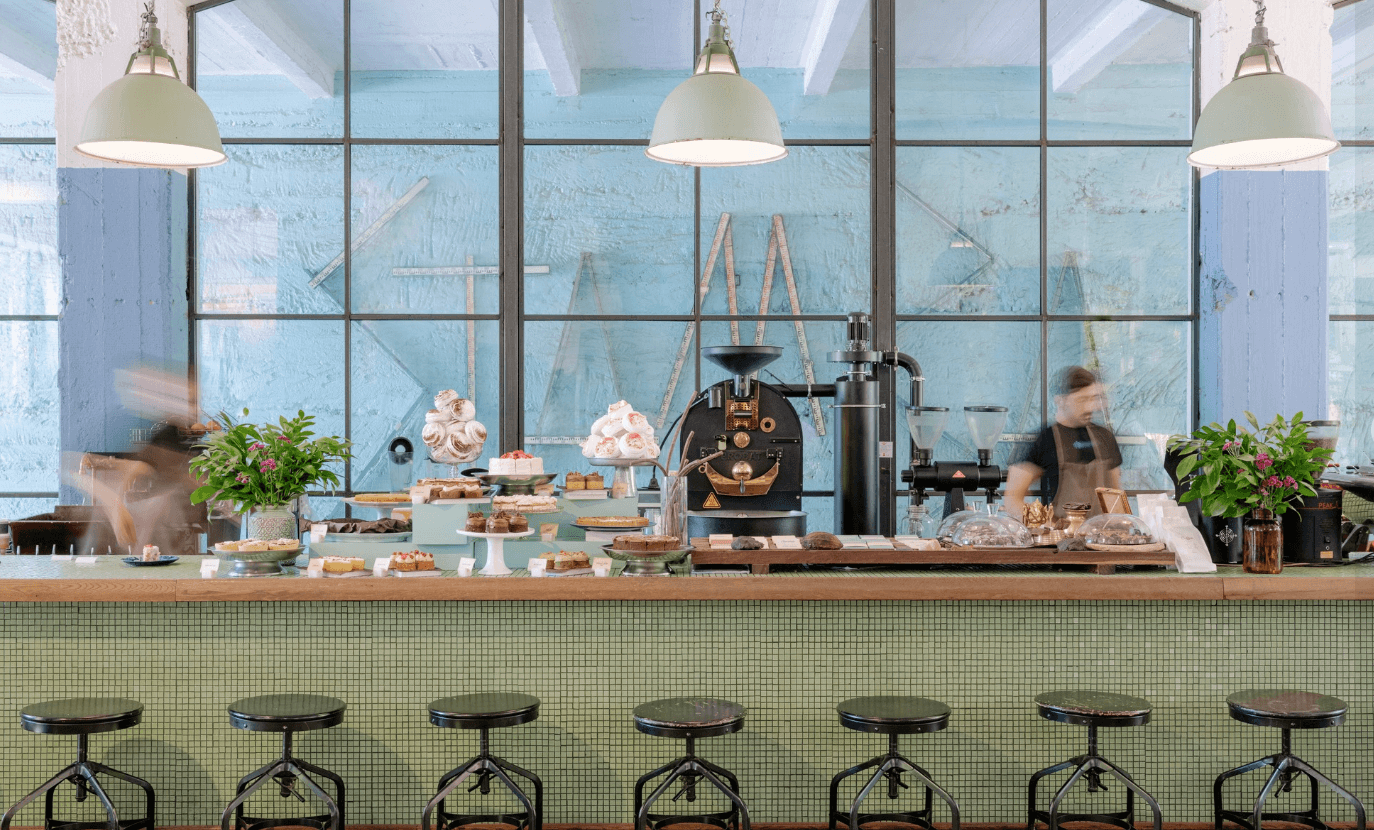 A welcoming café with wonderful food, courteous service, and a nice setting. The café was decorated in a rustic and vintage design with a blend of vintage and modern lighting and furniture.
Sandwiches, salads, and pastries are among the options on the menu, which also includes a number of choices for brunch.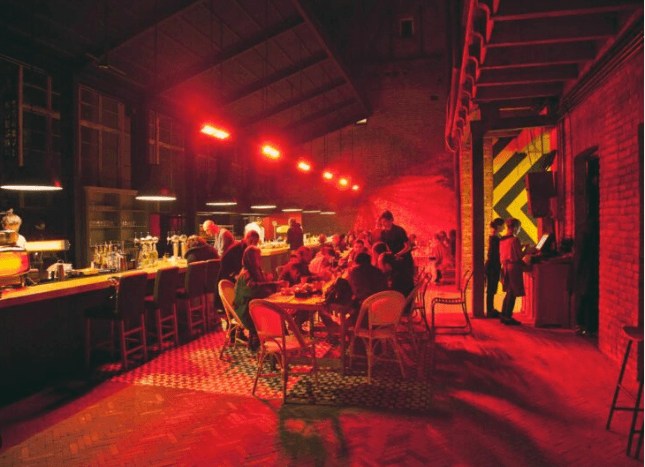 Both the ambiance and the food will make you happy. The atmosphere is wonderful, with sparrows fluttering in and out of the dining room, calm yet lively music, and a buzz of conversation. The cold was also made comfortable by the heat lamps. Recommend the pastrami sandwich wholeheartedly.
An excellent location for a pit stop while touring the ancient town. Even the kitchen staff seems to be competing for the greatest beard.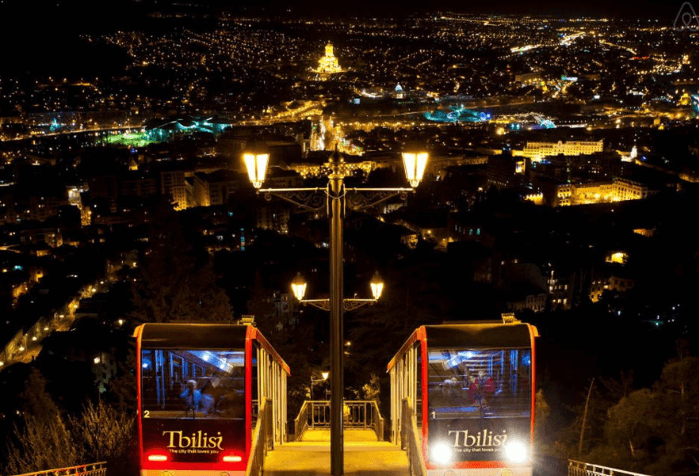 The tunnel is angled between 28 and 33 degrees, and the Funicular road is 501 meters long. you will be fortunate to acquire seats near the front on the way down as well, so you will get the best experience. You will go right to the front on the way up, which is incredibly enjoyable. It's the only way to go and the views from the top are incredible! You will adore it!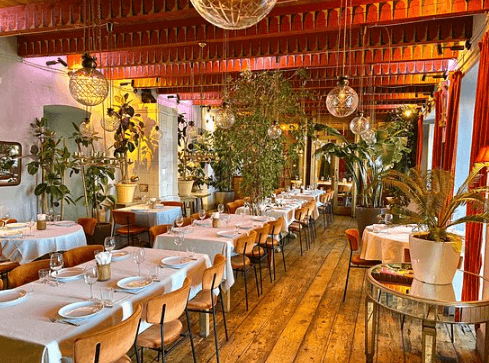 The creativity and skill of the cooks at this restaurant will amaze you. You'll never forget the extraordinary, exquisite flavor of traditional foods.
Everything is mouthwatering.
You should visit this place if you're visiting Georgia.
You're going to fall in love with the food because the meals are so delicious!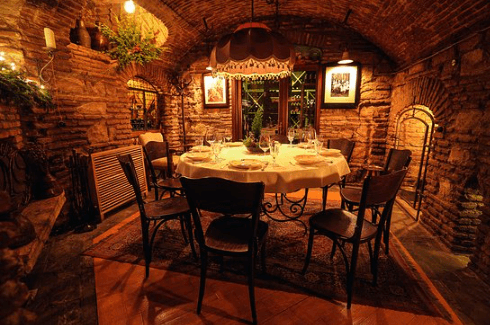 Barbarestan is a rather out-of-the-ordinary Georgian eatery for Tbilisi. In reality, a large, boisterous, and hospitable family lives in the cozy Georgian apartment since the restaurant's owners are content parents of ten happy children! For this new project, the "Gastronaut" creative team has set a goal: to develop excellent Georgian cuisine in a much more intriguing style that is nevertheless accessible to everyone, without sacrificing the interior idea, menu originality, or wonderful service. The fascinating Georgian cuisine served in Barbarestan is adapted from a special recipe book kept by the duchess Barbara Jorjadze in the 19th century.
Is Valentine's day for couples only?
Valentine's Day is quickly approaching. Contrary to popular assumption, this day is for everyone we love, not only our romantic partners. The day we express our love is not limited to Valentine's Day, of course. Instead, it's another chance to express our love and gratitude to the people we care about. Our elderly family members have so much love to share. But how valuable is it for someone to have love in their hearts if they don't share it with others?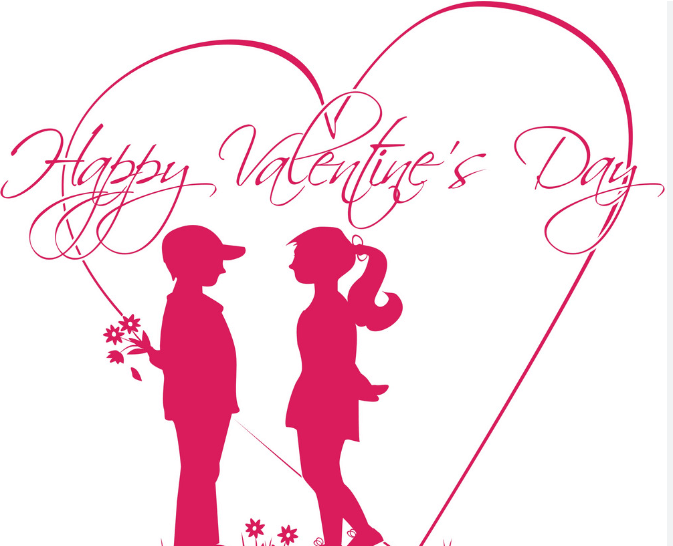 Valentine's day - Things to do list
To do something special for your particular someone, you must begin planning far in advance. Maybe you have no idea how to approach it at all. You want the day to be completely different this year because chocolate and roses are so overused. How about I give you a handful of the most adorable and romantic Valentine's Day activity suggestions?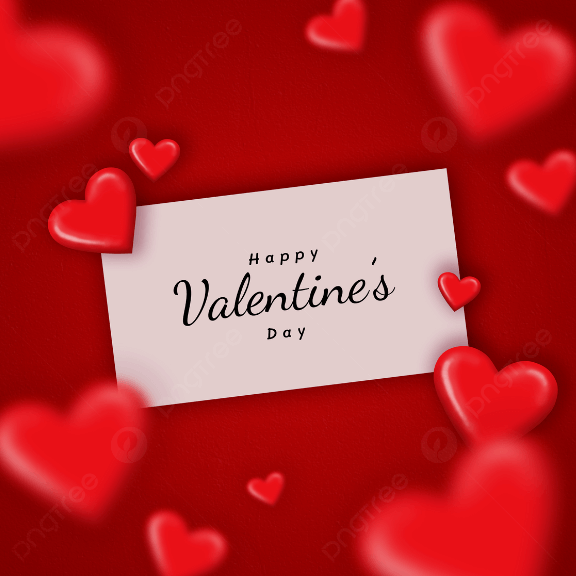 1.Redo Your First Date
The laughing girl, the corny jokes he told, and the sneaky glances caught on camera... Oh, and that restaurant with the strange food and gloomy lighting that nevertheless managed to become one of your favorite places. Do you two want to go back to that evening?
Plan to meet at 8 o'clock in formal attire, wearing that same cherry-red lipstick and green tie. Your Valentine's Day this year will be a special one! Marriage proposals often involve simulating a first date. Just a thought.
2.Eat a fancy dinner outside
Sometimes it can seem like eons have passed since you and your partner enjoyed a nice meal out without checking the time. Plan to spend the evening enjoying a fine supper at a five-star restaurant without having to worry about any unfinished housekeeping or upcoming obligations. Unwind, go to your preferred upscale eatery, and indulge in fine cuisine while taking in the peace and quiet.
3.Watch your favorite romantic film
To express your adoration on Valentine's Day, watch a romantic film together. Have a movie marathon or stick to your all-time favorite, whether it's a romantic comedy like You've Got Mail or a moving one like Titanic. Enjoy some popcorn and soda, make love, and laugh at jokes.
4.Enjoy the sunset
You don't have to be on a distant tropical island to enjoy a beautiful sundown across the horizon. A beautiful sunset can be seen right in your own town. A clean view is all you require. sit down on a seat, and watch the sun slowly sink below the horizon. It is merely peaceful.
5.Write a love letter to each other.
Let's go back in time to the days when letters were written by hand, kissed to seal them, and mailed at the post office. A tactile memory that will endure a lifetime are love letters.
6.Enjoy a Picnic
For this romantic Valentine's Day project, you will need to dig out that stale old picnic basket. Choose a remote outdoor hideaway, fill it with your favorite bottle of wine, and make some memories.
The origin of Valentine's Day
It turns out that it was a fairly popular name in Late Antiquity. The Valentine of Valentine's Day, as far as anyone knows, was one of two men spreading the gospel in Rome during the third century. On February 14th, 269, one of these two was martyred, giving us the date for his eponymous day.
Places in Tbilisi you must visit at least once!
Warm and friendly, inviting For visitors, Tbilisi opens its doors. With its old churches and monasteries, winding lanes, and friendly locals, Tbilisi thrills the sight and makes one fall in love. It's impossible not to fall in love with the city because it reveals its most hidden vistas while opening its heart from every angle.
The fortress-based city of Narikala - which has undergone multiple layout and name changes, continues to be a source of strength for the residents.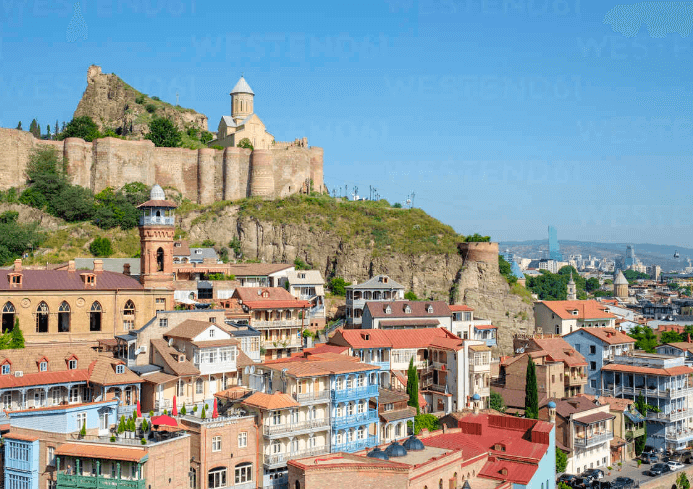 Mother of Georgia - is a monument that represents the national character of Georgia. It has a wine bowl filled with wine in one hand to welcome visitors who came as friends and a sword in the other for visitors who came as enemies.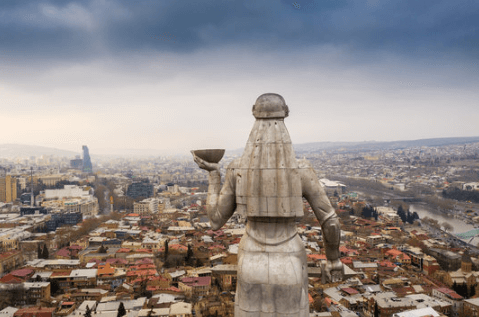 Georgian rulers lived in Metekhi Temple, a temple on a cliff above Kura. Abo Tbilisi, the city of Tbilisi's heavenly patron and protector, died a martyr's death at this temple.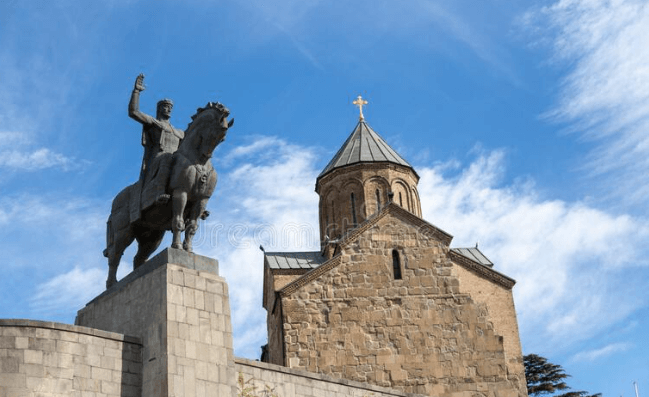 Leselidze Street and the Baratashvili Bridge - were formerly known as the Armenian Market and General Konstantin Leselidze, respectively. The Old Town's major thoroughfare is this one. One of Tbilisi's original bridges is the Baratashvili Bridge. The view of Tbilisi from the bridge is stunning.
On the St. Ilya hill in Tbilisi, you can find Holy Trinity Cathedral. The Georgian Orthodox Church's principal cathedral is located here.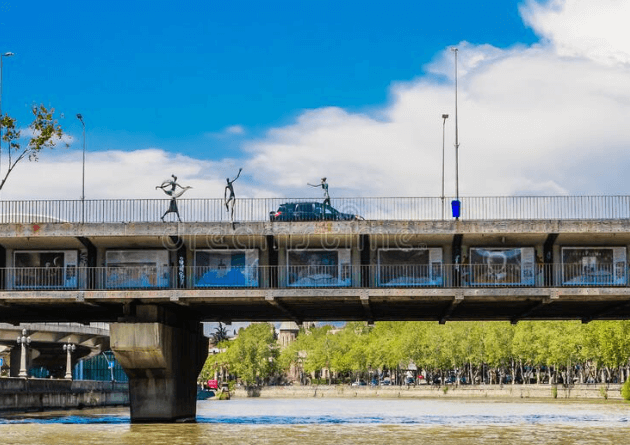 Abanotubani—possibly from sulfur sources here, the city of Tbilisi got its start.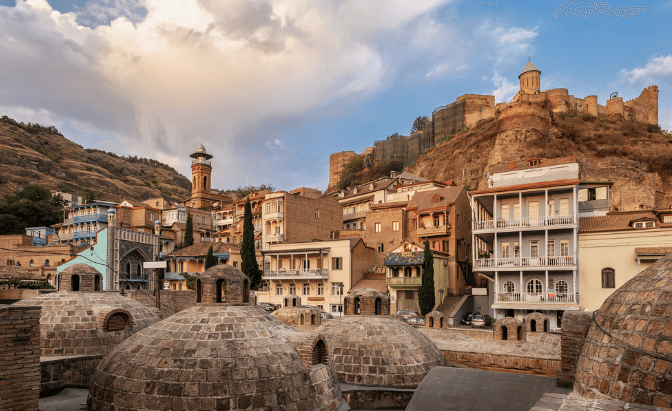 Valentine's Day 2023: For only couples?
The holiday is customarily linked to romance, love, and the giving and receiving of gifts by lovers. Although this is the most typical understanding of Valentine's Day, it is not just for couples. Anybody who wishes to show their love for someone special, regardless of their relationship status, can celebrate it.
Valentine's Day should be used to celebrate all forms of love, not simply romantic love between partners. It's a day to honor the love we have for our loved ones—including our friends and family—as well as for ourselves. Spending time with the people you love, sending meaningful cards or gifts to someone you care about, or simply being kind and compassionate to others around you can all be examples of this. Taking a more open-minded stance on Valentine's Day can make the holiday more special for everyone, regardless of their romantic situation.
So, it is incorrect to claim that Valentine's Day is just intended for couples. It's a day to honor love in all its manifestations, from self-love to love among friends and family. There are countless ways to celebrate this particular day, whether you are single or in a relationship. Valentine's Day may be a day of happiness, joy, and connection for everyone if you concentrate on the love and affection you have for others or for yourself.
Who is St. Valentine?
The tale surrounding Saint Valentine, a Roman citizen, is whence Valentine's Day acquired its name. However, the Catholic Church recognizes a number of other saints named Valentine, all of whom were executed for engaging in actions that were deemed treasonous or illegal or for refusing to renounce their Christian faith.
However, two Valentines—who are said to have both been put to death on February 14 in third-century Rome by Emperor Claudius II—serve as the most plausible sources of the holiday's inspiration.
image from: History.com
The first Valentine lived under the reign of Claudius II, a time when the Emperor forbade all young men from getting married and declared that unmarried men made better soldiers than married ones. Valentine persisted in marrying individuals off so they may avoid the military and lead prosperous lives. When the Emperor learned, he gave the order to have Valentine killed. Historians, however, contradict this narrative.
According to a different version, Saint Valentine helped Rome's persecuted Christians and was imprisoned as a result. There, Saint Valentine healed the blind daughter of his jailer and won the family over to Christianity.
Why do we celebrate Valentine's Day on 14 February?
Valentine's Day is celebrated on February 14 for a variety of reasons.
Some claim that this day commemorates Saint Valentine's passing or burial, while others assert that the celebration was intended to Christianize the pagan Roman holiday of Lupercalia.
How is Valentine's Day Celebrated?
Valentine's Day is most frequently observed by exchanging presents and writing romantic notes to loved ones. Anything you write as long as it's sincere and loving is OK. The biggest holiday for mailing cards in the US is Christmas, with Valentine's Day coming in second. Other Valentine's Day traditions include going out, binge-watching love stories, spoiling significant others with extravagant dinners or gifts, etc.
Is Valentine's day for couples only?
Valentine's Day is quickly approaching. Contrary to popular assumption, this day is for everyone we love, not only our romantic partners. The day we express our love is not limited to Valentine's Day, of course. Instead, it's another chance to express our love and gratitude to the people we care about. Our elderly family members have so much love to share. But how valuable is it for someone to have love in their hearts if they don't share it with others?
Valentine's Day with Archeotour
The ideal Valentine's Day gift for your sweetheart is a trip for couples. Valentine's Day is a wonderful justification to commemorate this unique day in Georgia by doing something special. A nation with a strong Christian heritage and rich historical legacy will have a cultural and entertainment program. Georgia's Valentine's Day will undoubtedly live in memory forever. Old Tbilisi's charming ambiance and much more.
One of the finest aspects of our romantic journey is hearing beautiful professions of love. Georgia is becoming a more and more popular destination for romantic getaways. We have hand-picked all of Georgia's most intriguing sights for you to view during our sightseeing tour.
We have some suggestions to help you impress your lover by whisking them away for a last-minute trip if you haven't planned anything romantic yet and are running out of time. Become familiar with the most intriguing items on our website as soon as possible. Our staff will quickly calculate a trip to Georgia for you, for any number of days and on any dates. For our visitors, we pick just the greatest and most intriguing options.
Happy Valentine's day with Archeotour!