Eco-tourism is a very popular form of tourism. When choosing this route you get to travel to the destinations where flora, fauna, cultural heritage and local environment are main attractions.
Here are some reasons why you should choose our eco-tours:
Archeotour gives travelers opportunity to see the remains of Pagan sanctuaries, rock-hewn cave cities, canyons, unique and majestic frescoes along with abandoned settlements and monasteries, hundreds of picturesque landmarks scattered around the long-standing Land of Georgia;

You can easily be witness of clear, transparent lakes and audible waterfalls based between the giant rocks, here you can feel the scent of colorful flowers spread out on the hillsides;

Do not be afraid of long routes, go mountain climbing or conquer snowy peaks. They say "only mountains can be better than mountains.

Every single visitor can play a part in protecting the unique nature and ancient culture – if you are fond of mentioned attractions then ecotourism was made for you!
Due to Georgia's diversity of ecosystem, starting from subtropical forests to alpine mountains we offer a wide range of eco-tours.
National parks of Georgia cover around 25% of the entire territory. They have become a perfect place for the visitors who love trekking and hiking, it can also be a wonderland to those who are involved in researching botany , for birdwatchers or photographers.Ecotourism in
Georgia: Bird watchin
Our territory is the perfect location for organizing – Bird watching tours. The unique landscape of Georgia creates an excellent opportunity to observe various Bird species. The country counts around 330 species of birds including endangered ones such as: Caucasian Black Grouse and Pheasant Snow Stock. You can enjoy observation accompanied by a qualified ornithologist.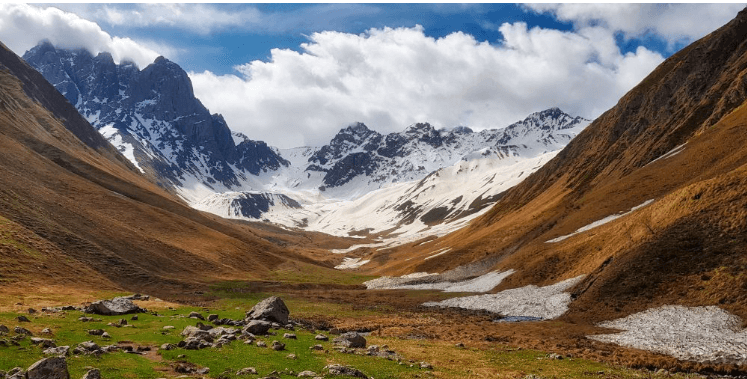 Archeotour is committed to providing personalized service, and we tailor our tours to meet the needs and preferences of each traveler. We believe that traveling is about creating unforgettable memories, making new friends, and discovering the beauty of the world we live in. Come join us and discover the best that Georgia has to offer with Archeotour. Contact us today at info@archeotour.ge or call us at +(995) 593 272 436 to book your tour.