December in Georgia country is a perfect time to experience the true beauty of this Caucasus nation. The month heralds the arrival of winter and with it, the snow-covered mountains offer stunning views for tourists. December may be chilly but its charm has no limits; Georgian cities are alive with festive lights, markets and carolers.
If you're keen on avoiding crowds, then December is an excellent time to visit Georgia as there are fewer tourists than during peak season. You can take advantage of lower hotel rates, shorter queues at popular attractions and enjoy a more serene environment while exploring Georgia's ancient monasteries or sampling delicious local cuisine.
Spend your summer in Georgia- why not? With breathtaking landscapes and friendly locals, there's nothing quite like experiencing a Georgian summer. Whether you're seeking adventure or simply looking to unwind on pristine beaches - Georgia has something for everyone.
You know one of the best places you can visit in Georgia during a snowy winter? - Kazbegi!
Check out our tour at Kazbegi!
Important Dates in December
December 31 - January 2, New Year
Georgia's calendar year begins and finishes with the New Year, a celebration enjoyed with loved ones and close friends. Georgians observe Christmas in January rather than December since they are Orthodox Christians, but they also celebrate the New Year with some Western customs. One such illustration is the Christmas tree, which is used to decorate Georgian homes all year round.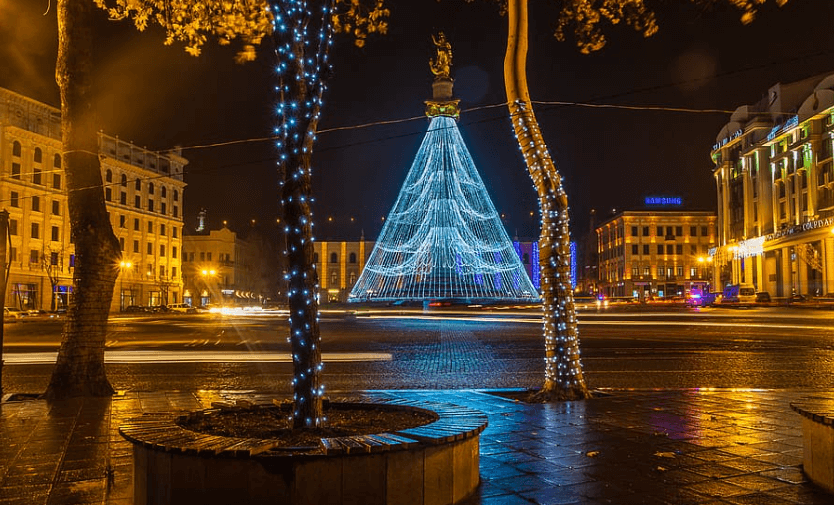 If you are interested in exploring amazing sites in Georgia with the team of professionals of Archeotour - contact Info@archeotour.ge or Call us +995 593 27 24 36 - Our customer service is always ready to serve you!