Tours to Georgia for May holidays in 2023
2)Saint Andrew the First-Called Day - May,12
4)Is it worth Attending Georgian Holidays?
5)How do Georgian people celebrate holidays?
In this article we are going to tell you about some of the most important events in Georgia during May. Why you must visit Georgia in May and whether it is worthwhile or not!
Georgia is a country with a Huge history and you won't be surprised that we have many holidays! We celebrate almost every important event that happened during our long journey.And..some of them are in May.
May is also a wonderful month and period of the year.The last part of the beautiful spring and also last chance to see how amazing Georgian streets and places look during that season!
In May Georgia celebrates 3 important events - Victory Day,Saint Andrew the First-Called Day and independence Day!
Georgian people respect important days that changed history, they also respect traditions and always try to fulfill the rules and traditions their ancestors left!
1)Victory Day- May,9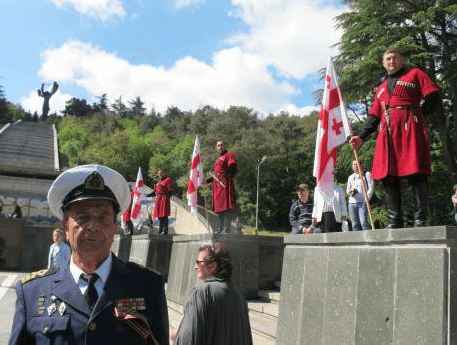 If you live in a post-soviet country you will know how important day is. Victory Day - The day when fascism was defeated!
Victory Day is one of the largest holidays. This day marks Germany's surrender to the Soviet Union in 1945.
A lot of people participate in an annual parade in the local region and also enjoy the fireworks show in the evening on Victory Day. The largest parade is held on Moscow's Red Square, showcasing Russia's army. Many veterans wear their medals for the parade or an event which is held by a local veteran group.
final day of the Great Patriotic War for the USSR that lost around 25 million people in four years of war.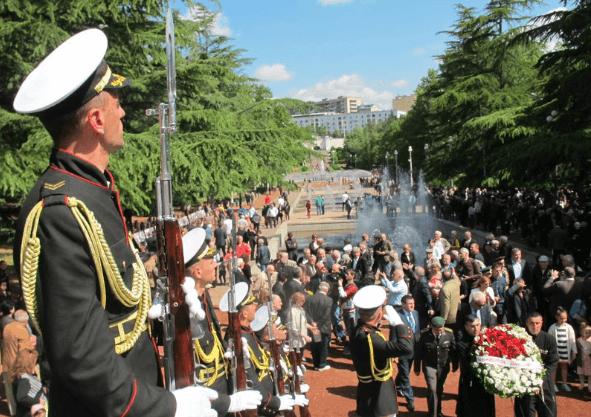 Another tradition is to present flowers, typically red carnations, to veterans on the streets and to put wreaths on the war memorials. Schools in the neighborhood may have an event arranged by students, which includes wartime music and poems. Family members gather at home around a table for a celebration to remember the survivors of World War II and remember those who died. You can also enjoy an old favorite Soviet film that is based on the historical events that took place during World War II, which is often referred to by the name of the Great Patriotic War. These films are shown repeatedly each year, and the viewers seem to never tire of these films. Victory Day is a national holiday in Georgia. Public offices, schools , and many businesses are closed for the celebrations. There could be changes to public transport routes because of parades and street shows. Victory Day marks Germany's surrender to the Soviet Union in 1945. It was the day that marked the final day of the Great Patriotic War for the USSR that lost around 25 million people in four years of war.
2)Saint Andrew the First-Called Day - May,12
Andrew was among the 12 Apostles and is also known for being the "Protocetus" (the First Called) since Andrew was the initial Apostle to be called by Jesus to His service. Andrew along with his older brother Peter worked as fishermen along the Sea of Galilee. Both became apostles, and, while Peter was symbolically a representation of Peter, symbolically speaking, represents the Church of the West, Andrew is also a symbol of his Church of the East.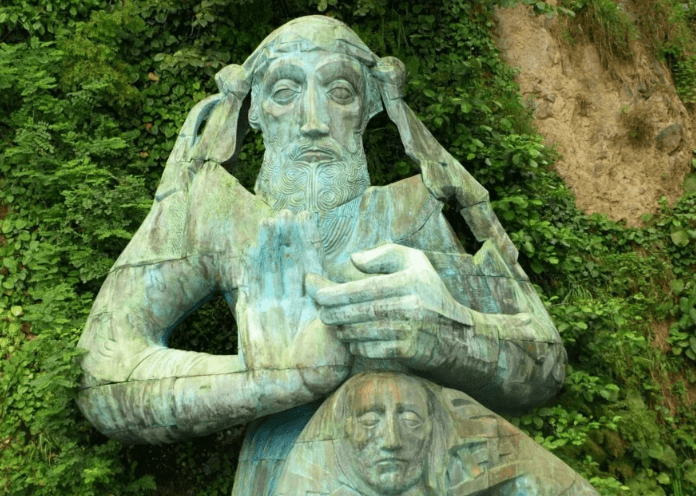 The Georgian Orthodox Church celebrates the feast day of the teacher of Georgia the Georgian Orthodox Church, Saint Andrew The First of Georgia.
Andrew, the Holy Apostle Andrew was the son of saint Peter the Apostle He was also one of the very initial Apostles to be named"the Holy Apostle Andrew" by Jesus Christ.
Saint Andrew is a significant icon in the sacred calendar and the Saint has been significant to Georgians since the beginning of time. Saint Andrew is an official of the Mother of God to Georgia and was the founder of the Georgian Orthodox Church.
Before he went to Georgia Before he arrived in Georgia, Saint Andrew was summoned to the Holy Mother of God and she revealed the mission that Saint Andrew was to complete : to spread Christianity in Georgia which is the home belonging to the Holy Mother of God.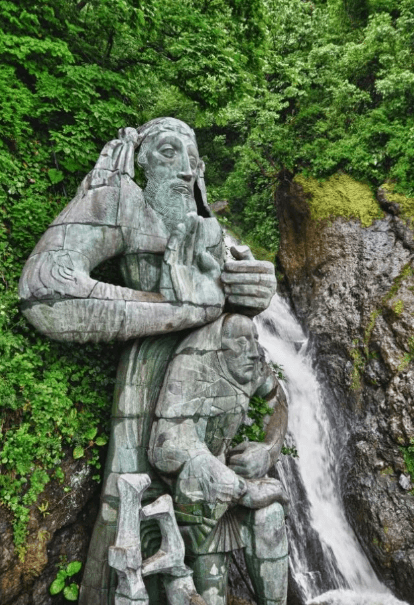 Apostle Andrew arrived in Georgia from the west , from the present day Adjaria. He was carrying an icon that was given to Andrew from God's Holy Mary of God.
Saint Andrew suffered a martyr's death at his cross within Petra, the Greek Petra, a city in Greece. Petra.
It is believed that the Georgian Orthodox Church commemorates the day twice per year. Today May 12 marks the anniversary of Saint Andrew's first visit to Georgia.
It has been declared a holiday for Georgia.
3)Independence Day! - May,26
Georgians - People that always fight for freedom no matter how hard it is.
Independence day is one of the most important and popular holidays in Georgia and if you like this country, or plan to visit Georgia or just love the history of it - You shouldn't miss that chance to attend an amazing event!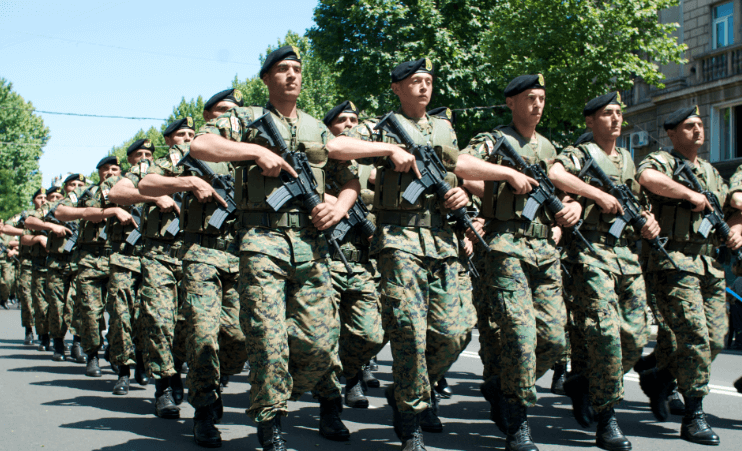 Starting from the Georgian capital of Tbilisi through the mountainous Georgian city of Mestia The country has been celebrating Independence Day today, commemorating May 26 1918, which was the date on which Georgia's Act of Independence was adopted and established an independent state, the First Democratic Republic of Georgia.
The principal location for the event was Freedom Square in central Tbilisi. The ceremony, however, was held at Svaneti, Adjara, Samtskhe-Javakheti, Kakheti and Mtskheta-Mtianeti regions.
After the playing of the Georgian national anthem, participants in the celebrations across Georgia took a moment of silence to remember those who died in the struggle for the freedom of Georgia.
The ceremony culminated in an oath ceremony in which 247 recruits took their oaths at once in Tbilisi and the five different regions in Georgia to serve their country with a commitment to serve the country.
The top Georgian figures and presidents of Poland have addressed the Polish army as well as the population during the event, praising the past of the country and the achievements of the Georgian military and focusing on Georgia's European-Atlantic prospects.
After the ceremony, modernized Su-25 combat aircrafts were flying above Tbilisi's Freedom Square in Tbilisi as well as over Kutaisi and Batumi in the background of the show of the well-known Georgian son Chakrulo by the group Rustavi as well as Basiani.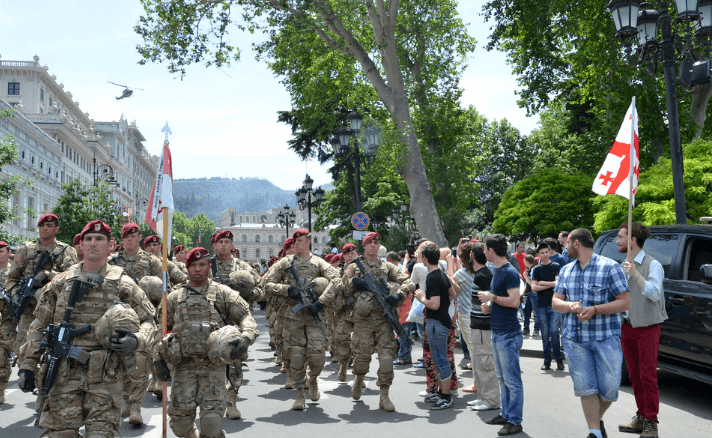 Is it worth Attending Georgian Holidays?
If you're looking for a unique and unforgettable holiday experience, then Georgia is definitely worth considering. This charming country in the Caucasus region boasts of breathtaking landscapes, a rich history, and warm hospitality that will leave you feeling welcomed like family. Whether you're interested in exploring ancient monasteries, indulging in delicious cuisine or simply taking in the stunning scenery, Georgian holidays have something for everyone.
One of the main reasons why Georgia holidays are worth attending is its vibrant culture that's deeply rooted in traditions. From music and dance to food and wine, Georgian culture is truly captivating. You can witness traditional performances at local festivals or visit vineyards to learn about winemaking techniques passed down through generations. Additionally, the country's location offers easy access to other popular destinations like Turkey and Armenia allowing visitors to expand their travel itinerary beyond just one country.

How do Georgian people celebrate holidays?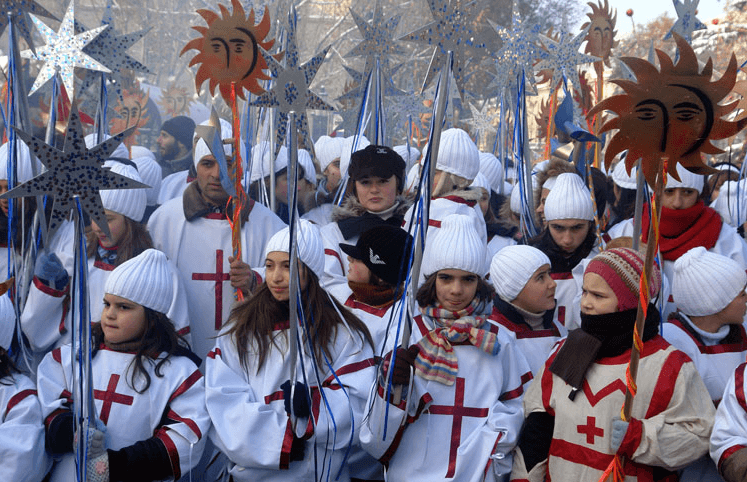 Holidays are a vital aspect of Georgian life and are marked with great celebration. Friends and families are gathered for large-scale feasts known as supra and are led by Tamada toastmasters, also known as tamada. Parades, fireworks and rousing speeches mark secular holidays with vibrant procession events and massive celebrations mark religious occasions. Modern-day customs are interspersed with traditional traditions that have been handed down through Generations of Georgians. Certain holidays are celebrated across the country and others are local in nature. Find out the most important public holidays that are celebrated in Georgia.
In Conclusion
In the end, we can confdently say that visiting Georgia during May is totally worth it! It is gonna be an experience you will never forget.
Archeotour is committed to providing personalized service, and we tailor our tours to meet the needs and preferences of each traveler. We believe that traveling is about creating unforgettable memories, making new friends, and discovering the beauty of the world we live in. Come join us and discover the best that Georgia has to offer with Archeotour. Contact us today at info@archeotour.ge or call us at (995) 593 272 436 to book your tour.