Explore Georgia: 13 Places to visit in Georgia 2023
Georgia is a beautiful country located at the intersection of Europe and Asia, providing an incredible cultural experience for visitors. 2023 will be an exciting year to visit Georgia, as it offers numerous attractions and activities. From exploring ancient ruins to enjoying the charming local hospitality, there are so many amazing things to do in this stunning country. To help you plan your perfect vacation to Georgia in 2023, here is a list of the 15 best places to visit in this enchanting country.
Popular cities in Georgia
Tbilisi
First on our list is Tbilisi – the capital city of Georgia. This lively metropolis boasts an eclectic blend of old and new architecture that will leave you spellbound. From historic sites like Narikala Fortress and Sameba Cathedral to modern landmarks like Bridge of Peace and Mtatsminda Park, there's something for everyone here.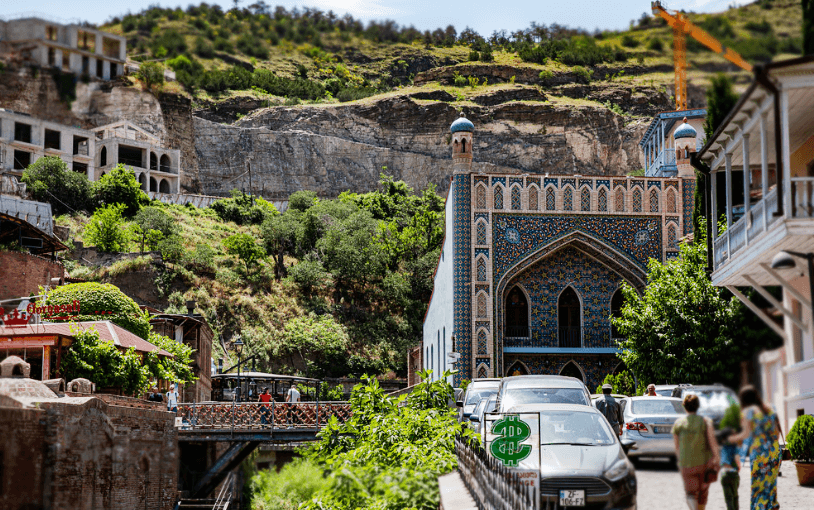 Place to visit in Tbilisi - Narikala Fortress
Tbilisi is known for its eclectic architecture and stunning views. The Old Town is a must-see with winding streets that lead to picturesque courtyards and historic buildings bathed in warm colors during sunset. You can also catch glimpses of the Narikala Fortress from various locations in the city, which offers breathtaking panoramic views of Tbilisi along with a glimpse into its past as a strategic military point.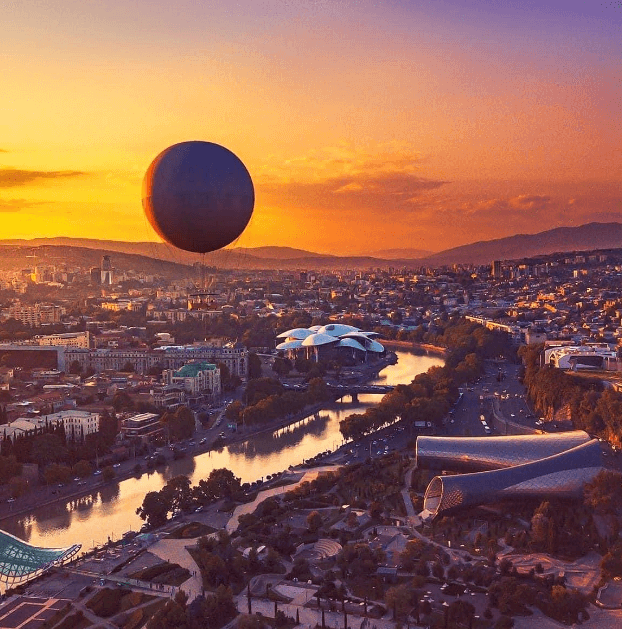 Batumi
One of the highlights of Batumi is its beautiful waterfront boulevard, which stretches for miles along the seafront. Here you can take a leisurely stroll while enjoying views of the water and the surrounding mountains. There are also plenty of cafes, restaurants, and shops along the way where you can stop to grab a bite or do some shopping.
Another must-see attraction in Batumi is the Batumi Botanical Garden. This sprawling garden covers over 100 hectares and features over 5,000 species of plants from around the world.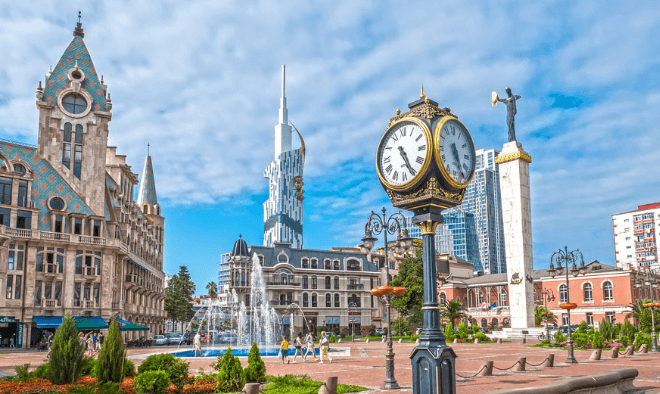 Place to visit in Batumi - Botanical Garden
Another must-see attraction in Batumi is the Batumi Botanical Garden. This sprawling garden covers over 100 hectares and features over 5,000 species of plants from around the world.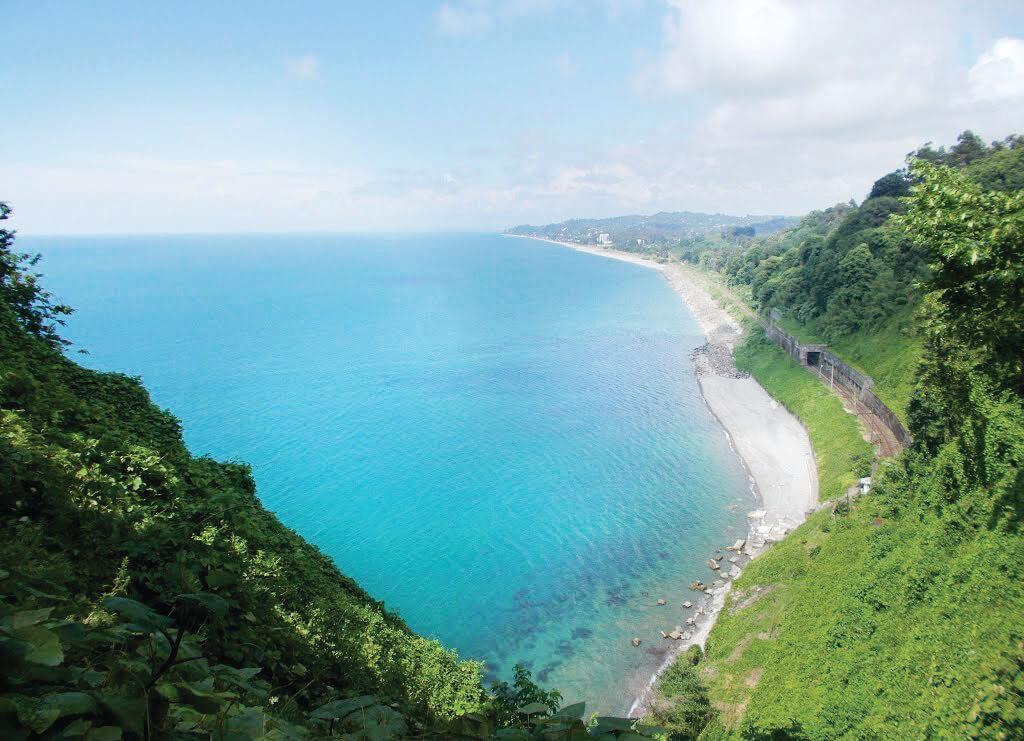 Mtskheta
If you're planning a trip to Georgia in 2023, one place that should definitely be on your list is Mtskheta. This charming town has been an important religious center since ancient times and is home to some of the most beautiful churches and monasteries in the country. There's plenty to see and do here, so make sure you plan enough time to explore all that Mtskheta has to offer.


Place to visit at Mtskheta - Svetitskhoveli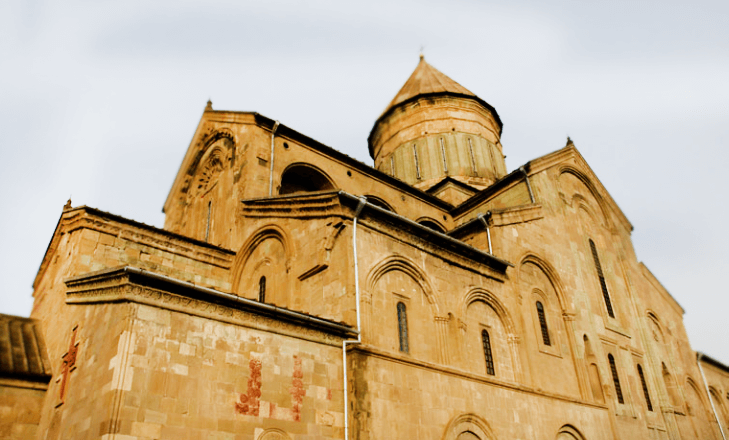 One of the must-visit attractions in Mtskheta is the Svetitskhoveli Cathedral, which is considered one of the most significant religious sites in Georgia. It was built in the 11th century on the site where it's believed Christ's robe was buried after his crucifixion. The cathedral features stunning frescoes and mosaics, as well as intricate stone carvings that are sure to leave you in awe.
Gori
Georgia is a country that has always been on the bucket list of many travel enthusiasts. With its stunning landscapes, rich cultural heritage, and delicious cuisine, Georgia has something to offer for everyone. And among all the amazing places to visit in Georgia, Gori stands out as one of the most charming and fascinating destinations.
Located in the heart of Georgia, Gori is a city that offers plenty of things to see and do. The birthplace of Joseph Stalin, Gori is home to a museum dedicated to his life and legacy. But there's much more to this city than just Stalin's history - from ancient fortresses and churches to modern art exhibitions and lively markets, Gori has it all. Whether you're looking for some adventure or want to immerse yourself in Georgian culture, Gori should definitely be on your itinerary when you visit Georgia in 2023.


Place to visit in Gori - Stalin Museum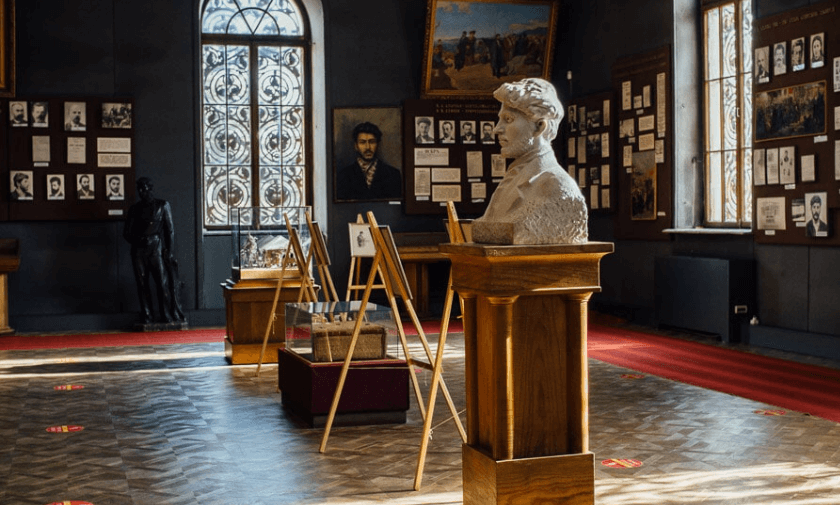 The museum features a vast collection of personal items that once belonged to Stalin, including his birthplace home, a train carriage he used for transportation during World War II, and gifts he received from other world leaders. Visitors can also see exhibits showcasing Stalin's life story and his impact on Soviet history. The museum offers guided tours in various languages as well as audio guides if you prefer a self-guided experience.
Ambrolauri
Georgia is a country that has always been known for its breathtaking natural beauty and rich cultural heritage. Ambrolauri is one such place in Georgia that stands out as a must-visit destination. Located in the Racha region, Ambrolauri boasts of stunning landscapes, delicious local cuisine, and unique cultural traditions.
The town itself is home to several historical monuments like the 11th-century Nikortsminda Cathedral and the 18th-century St. George Church. Visitors can also explore the beautiful Shovi resort nearby or venture out on a hiking trail to enjoy panoramic views of the Caucasus Mountains. The region's famous wine culture makes it an ideal place for wine connoisseurs who can take part in wine tasting sessions at local vineyards.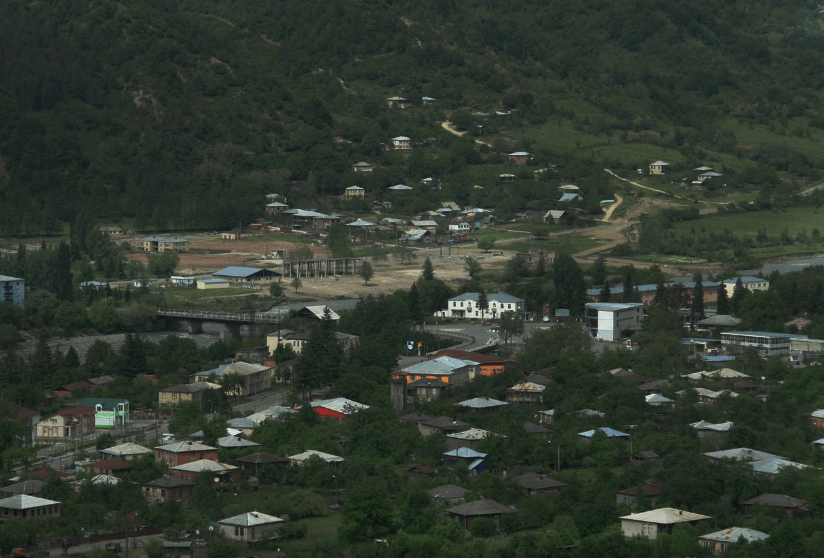 Place to visit in Ambrolauri - Winery Royal Khvanchkara


You must not miss visiting the Winery Royal Khvanchkara in Georgia. Located in one of the most picturesque regions of Georgia, this winery is known for producing some of the finest wines in the country. The winery is situated amidst stunning mountain ranges and beautiful valleys which make it a perfect destination for wine lovers and nature enthusiasts alike.
Kutaisi
Located in western Georgia, Kutaisi is the third-largest city in the country and offers visitors an abundance of attractions. From ancient ruins and monuments to vibrant markets and delicious cuisine, there's something for everyone here. One of the top things to do in Kutaisi is to explore the UNESCO World Heritage Sites of Bagrati Cathedral and Gelati Monastery. Both sites date back centuries and are considered some of Georgia's most significant cultural landmarks.
Place to visit in Kutaisi
One of the top attractions in Kutaisi is the Bagrati Cathedral, a UNESCO World Heritage site that dates back to the 11th century. The cathedral's stunning architecture and rich history make it a must-see for anyone interested in Georgian culture and history. Another popular destination is the Gelati Monastery, which was founded by King David IV in 1106 and now serves as a major center for Georgian Orthodox Christianity.
Aside from its historical landmarks, Kutaisi also boasts beautiful parks and gardens where visitors can relax and enjoy nature.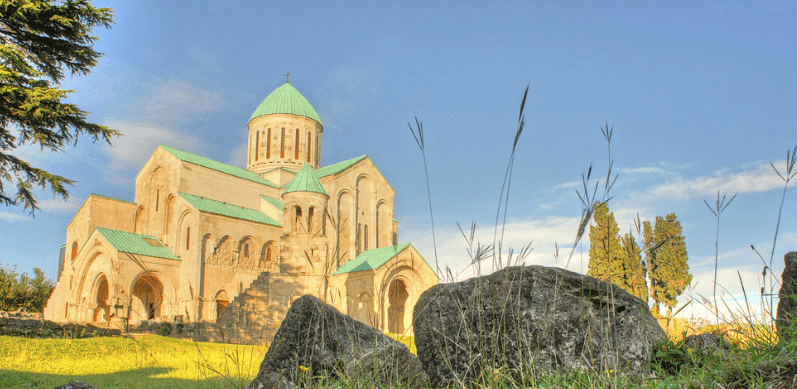 Mountainous Regions of Georgia
Kazbegi
This small town nestled in the Caucasus Mountains is full of natural beauty and rich history. With friendly locals and delicious food, it's no wonder that Kazbegi has become a popular destination for travelers from all over the world.
Visitors to Kazbegi can take in stunning views of Mount Kazbek, hike through scenic valleys, and explore ancient churches and monasteries. The Gergeti Trinity Church, located on a hill overlooking the town, is a must-see attraction. Built in the 14th century, this iconic church offers breathtaking views of both the mountains and the valley below.
For adventure-seekers, Kazbegi offers plenty of opportunities for outdoor activities such as paragliding, rock climbing, and whitewater rafting.
Svaneti, Mestia
Nestled in the Caucasus Mountains, Mestia offers breathtaking landscapes, rich cultural heritage, and plenty of outdoor activities for adventure seekers.
Svaneti is known for its medieval towers and stunning mountain vistas. The region is home to the highest peaks in Georgia, including Mount Shkhara which stands at an impressive 5,201 meters. Visitors can explore traditional Svaneti villages like Ushguli or hike through picturesque valleys like Enguri Gorge. The local cuisine is also a must-try with dishes like kubdari (a savory meat pie) and chvishtari (cornbread stuffed with cheese) being popular choices.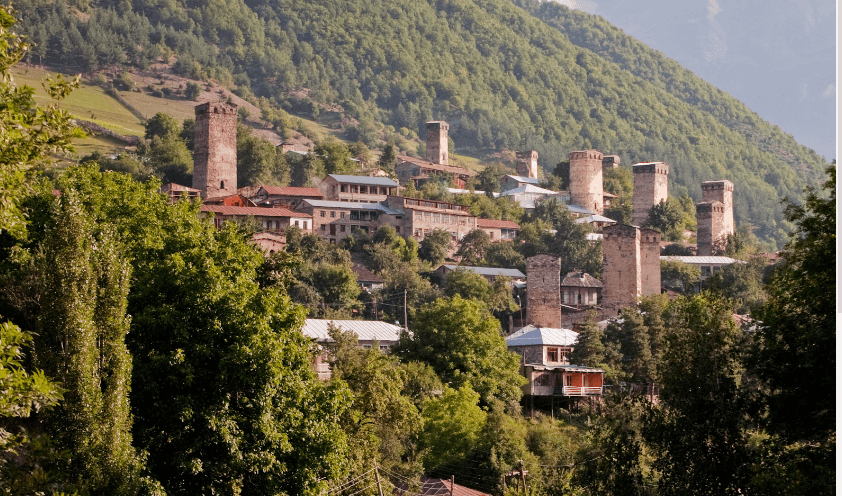 Ushguli
If you're looking for an adventure travel destination that's off the beaten path, consider adding Ushguli(Svaneti)to your list. This remote mountainous region of Georgia is a hidden gem waiting to be explored. And with Georgia hosting the World Tourism Organization's General Assembly in 2023, there's never been a better time to plan a trip.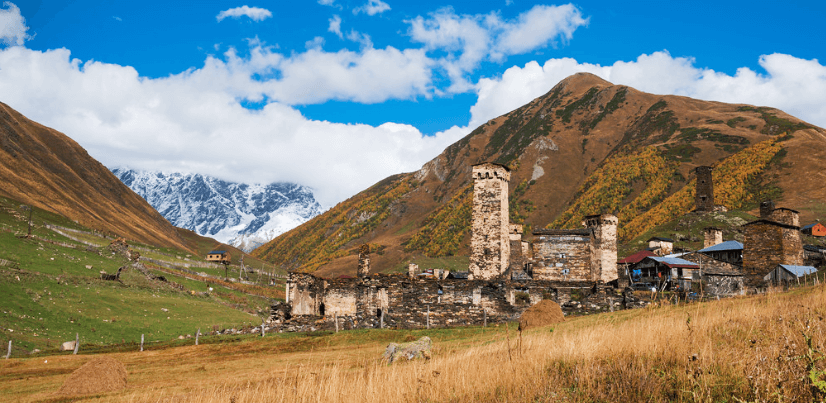 Located in the northwest corner of Georgia, Ushguli Svaneti is a UNESCO World Heritage Site and home to some of the highest inhabited villages in Europe. The region is known for its stunning landscapes, including snow-capped peaks, deep gorges, and alpine forests. It's also rich in history and culture, with medieval watchtowers dotting the landscape and traditional Svanetian architecture still visible in many villages.
Oni
Oni is the capital city of Racha, nestled in the heart of this stunning region. It's a small town with a population of around 2,500 people, but it offers an unforgettable experience for travelers who want to explore off-the-beaten-path destinations. Whether you're interested in hiking through lush forests or trying out traditional Georgian dishes like khinkali and lobio, Oni has something to offer everyone.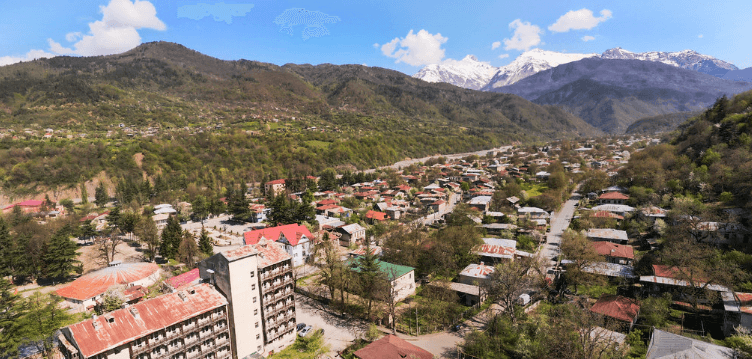 If you're planning a trip to Georgia in 2023, make sure to add Racha and Oni to your itinerary.
The Best State Reserves and National Parks in Georgia
Tbilisi National Park
Spread out over 24,000 hectares, the park is home to diverse flora and fauna, including rare species such as the Caucasian lynx and brown bear. Hiking trails wind through forests and alongside rivers, providing opportunities for breathtaking views and wildlife sightings. For those who prefer a more leisurely experience, picnic areas and playgrounds are scattered throughout the park.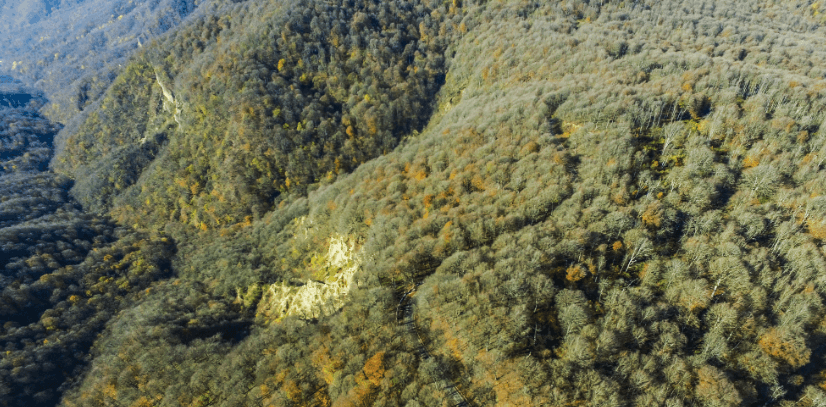 But Tbilisi National Park isn't just about enjoying nature - it also has historical significance. The ancient fortress of Narikala can be seen from many points within the park, serving as a reminder of Georgia's rich cultural heritage.
Pshav-Khevsureti National Park
This stunning park is located in the northeast region of Georgia and offers visitors breathtaking views of the Caucasus Mountains. With its unique cultural heritage and diverse wildlife, Pshav-Khevsureti National Park is a must-visit destination for nature enthusiasts.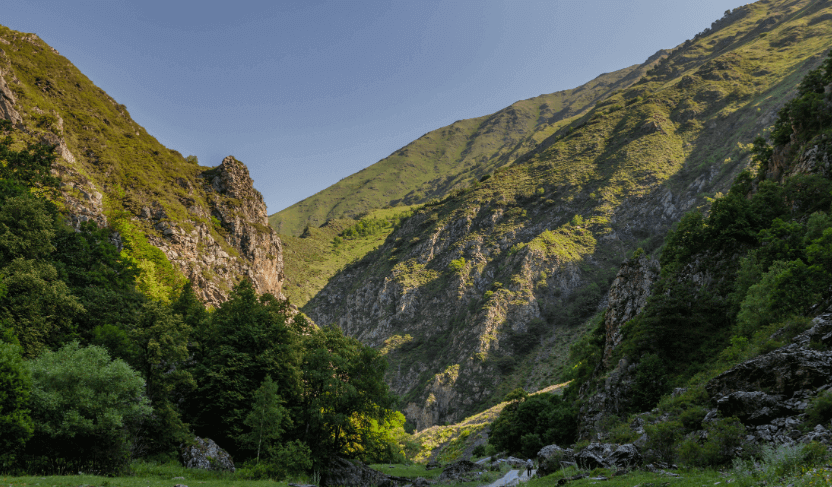 One of the highlights of Pshav-Khevsureti National Park is its rich history and culture. The park is home to several ancient villages that have preserved their traditional way of life for centuries. Visitors can explore these villages and learn about their unique customs, architecture, and folklore. Additionally, the park boasts several historic churches that are renowned for their beautiful frescoes and intricate carvings.
Borjomi-Kharagauli National Park
Don't forget to add Borjomi Kharagauli Park to your itinerary! Nestled in the heart of Georgia, this national park covers over 85,000 hectares of pristine wilderness. It's a must-visit destination for nature lovers and outdoor enthusiasts alike.
With its rolling hills, dense forests, and crystal-clear rivers, Borjomi Kharagauli Park offers visitors a chance to experience Georgia's natural beauty up close. The park is home to an incredible variety of flora and fauna, including rare species like the Caucasian leopard and the brown bear. Hiking trails crisscross the park, offering breathtaking views of snow-capped mountains and verdant valleys.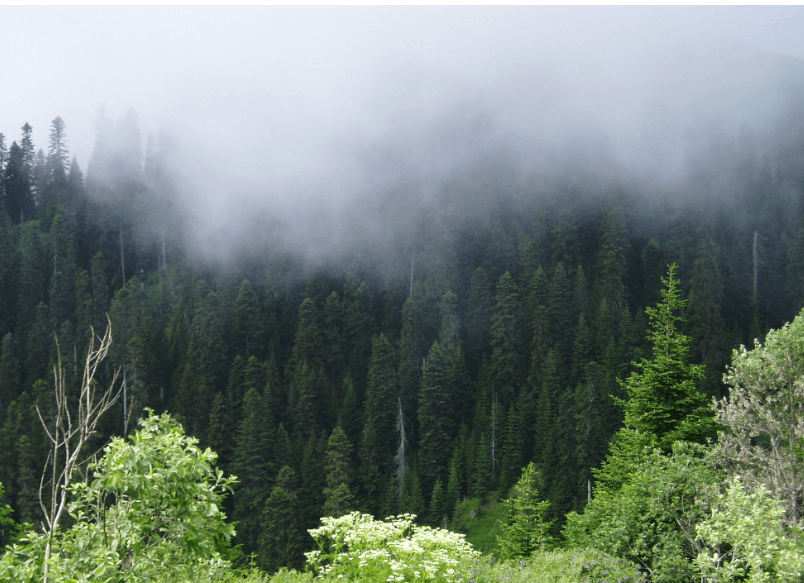 For those who want to explore the park at a more leisurely pace, there are plenty of picnic spots where you can relax and take in the scenery.
In conclusion
Georgia is an amazing place to visit in 2023. With so many incredible spots to explore and an abundance of activities to partake in, you're sure to create memories that will last a lifetime! From the lush mountain ranges to the vibrant city life, there's something for everyone. Be sure to take your time and fully immerse yourself in the culture. Don't forget your camera—you'll want to capture every moment!
If you are interested in exploring amazing sites in Georgia with the team of professionals of Archeotour - contact Info@archeotour.ge or Call us +995 593 27 24 36 - Our customer service is always ready to serve you!
We are happy if the article was helpful to you!